I've been published! The new issue of Handwoven magazine (January/February 2016) is out. Have you seen it? Sarah Jackson, the weaving editor, had noticed my blue dice weave pillows on Pinterest. When she contacted me to ask if I would consider submitting a project for the linen issue, I was caught by surprise. Who, me?! I simply enjoy weaving. I never thought about having something published. But here we are! The dice weave linen pillows project is in print. This is a milestone in my weaving journey; and an opportunity for which I am immensely grateful! (See the blue dice weave pillows in Invisible Zipper.)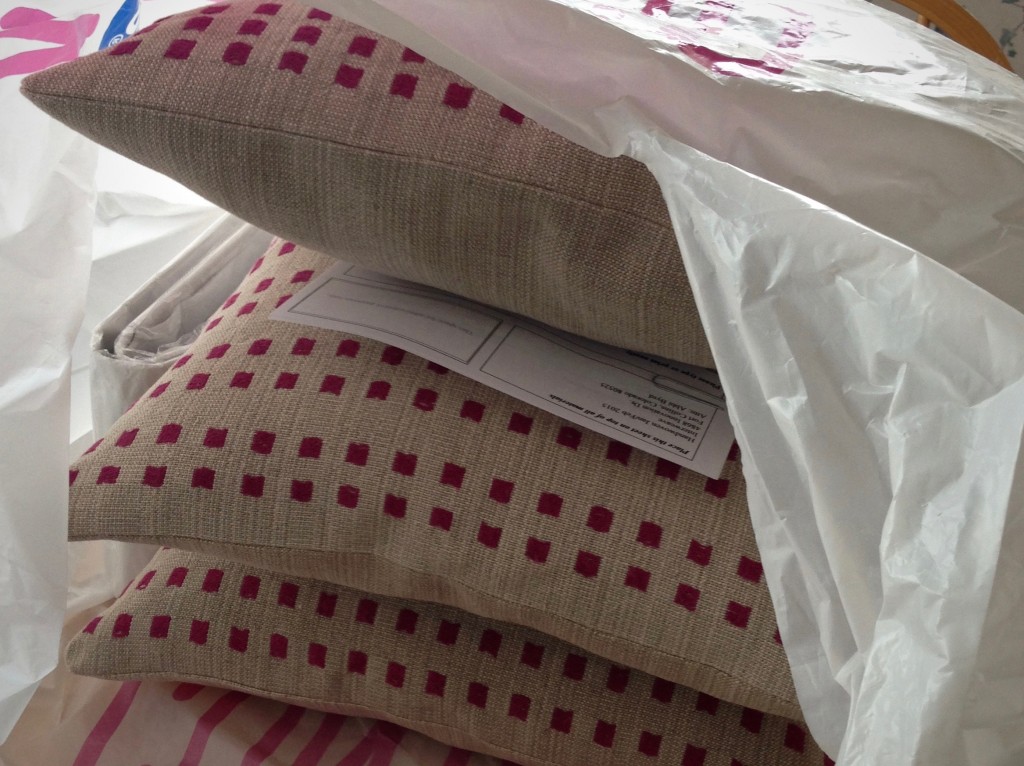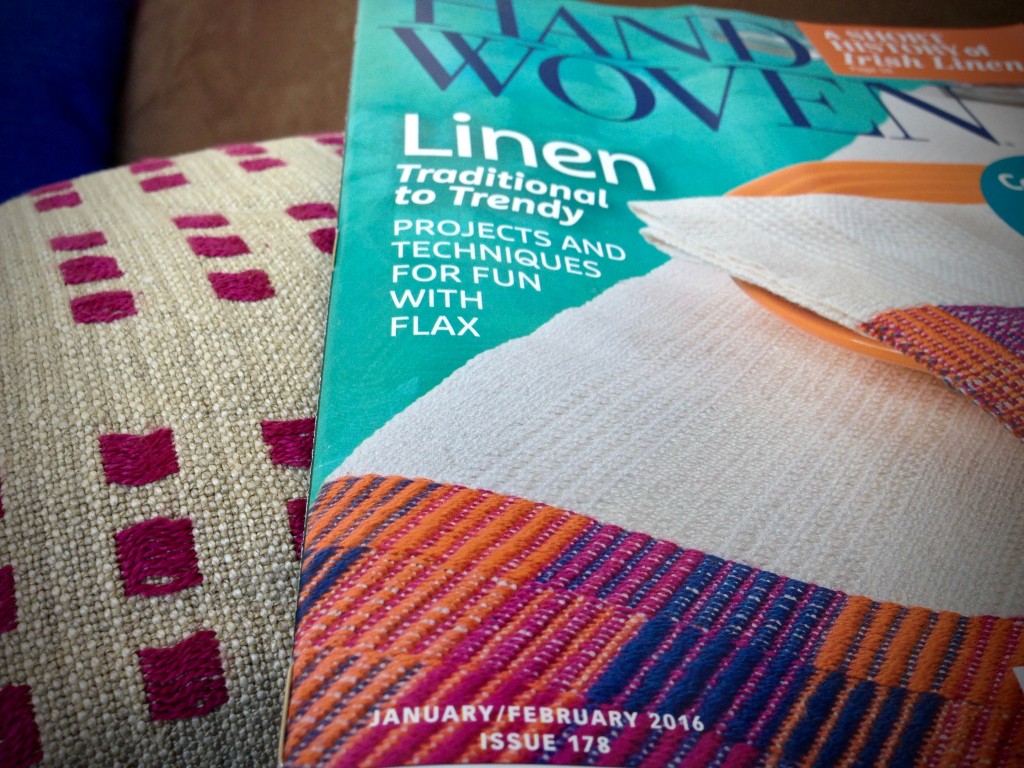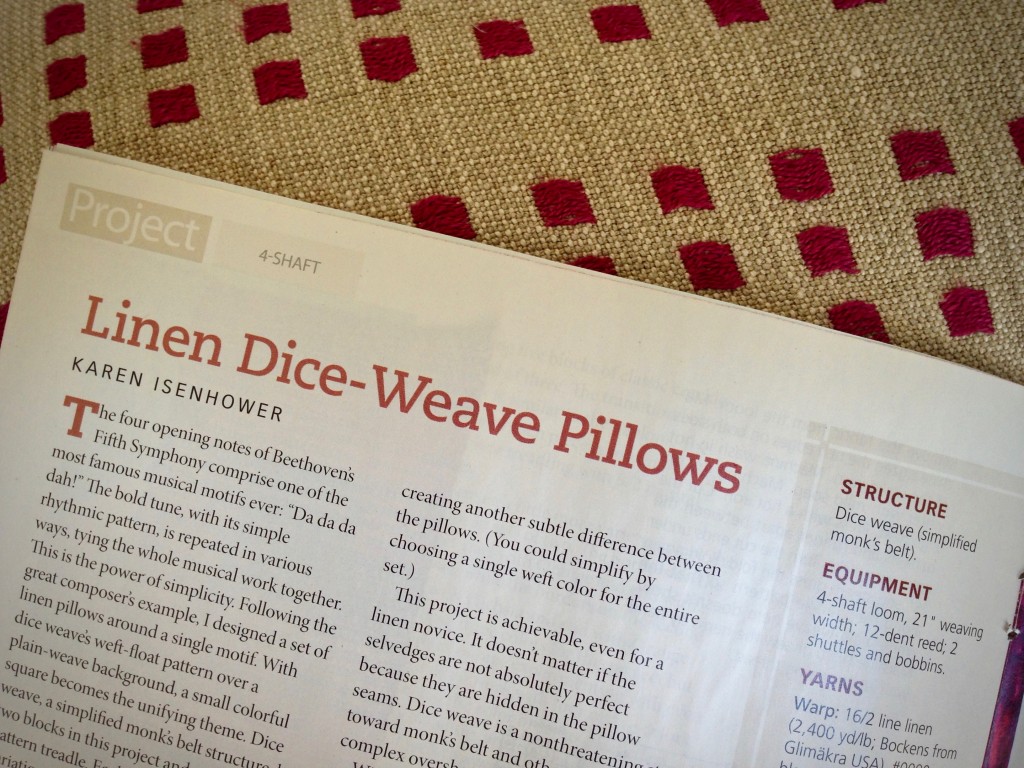 We think everything is going according to our plans, and then we run into surprises. Even a good surprise involves challenges, stretching us out of our comfort zones. God is completely faithful. He has certainly been faithful to me. I find relief in knowing the Grand Weaver is overseeing the fabric of my life. What seems like a surprise to me is actually part of his carefully designed plan.
May you be caught in the act of making something good.
With gratitude,
Karen