With a flick of the wrist, the shuttle glides across the warp. The curved, narrow end of a traditional Swedish boat shuttle slides right into my hand. This dice weave uses one shuttle for the plain weave background, and a second shuttle for the pattern weft.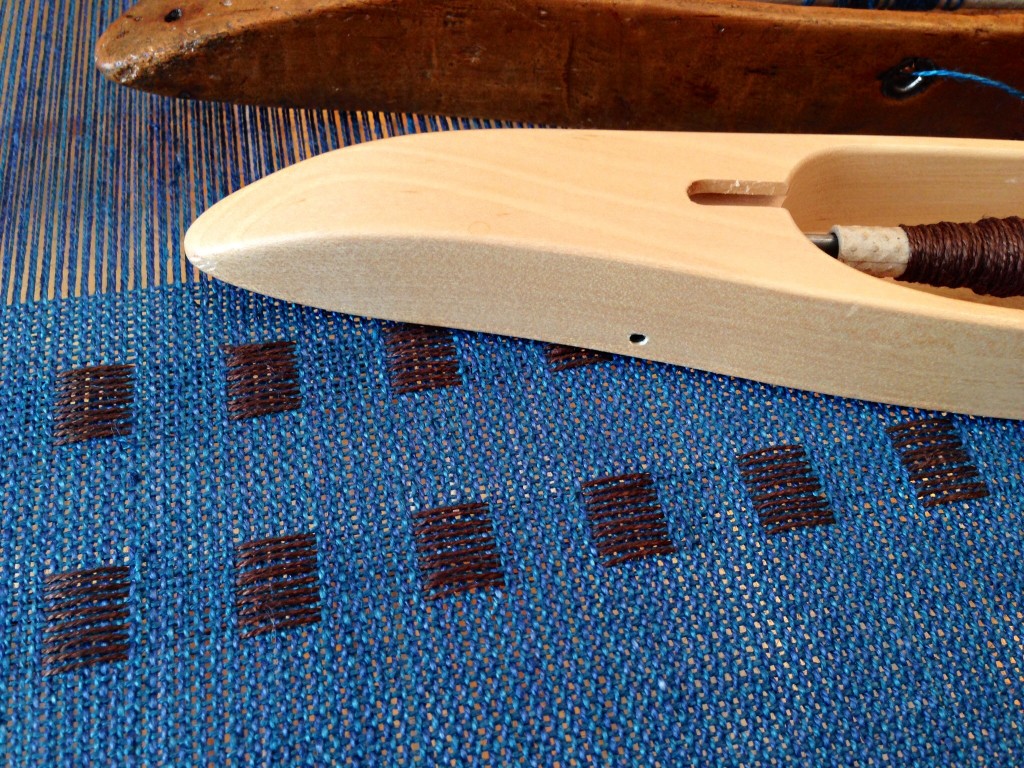 From my bin of shuttles I choose the ones best suited for the warp that is on the loom. When a shuttle fits my hand, as the Swedish ones do, that's even better. As the weaver, I am usually the only one who sees the shuttles at work, but that makes them no less important. The one purpose of a weaving shuttle is to carry weft thread across the warp, by the weaver's hand.
How do you find your purpose? Discover your calling by putting others first. Like most people, I would rather put my own self first. But our grand weaver calls us to be last. He calls us to be servants of each other. In that role where we carry the thread without being noticed, we do our most important work. And that is where we finally find our great value in the weaver's hands.
May your shuttles glide effortlessly.
On purpose,
Karen