My attention has been on the other loom for a couple weeks, but I have managed to sneak in to the big loom and add a little bit to this monksbelt project. I would like to have more to show, but this is it. What a contrast between the fast plain weave baby wrap (see Quiet Friday: Woven Baby Wrap) and this very slow two-shuttle monksbelt. I enjoy weaving both. There's a time for fast; and there's a time for slow.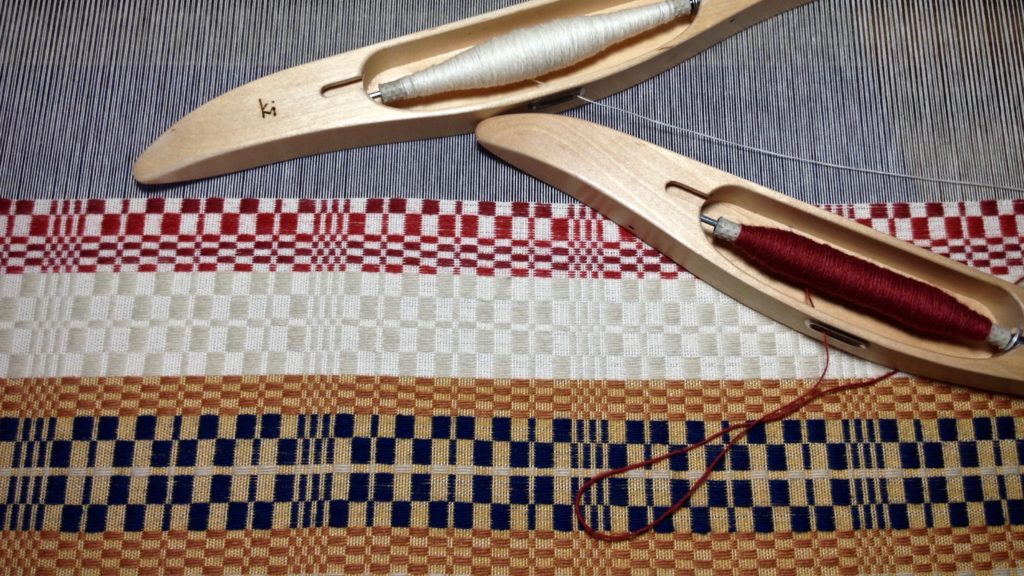 Each type of weaving produces a specific type of cloth. Very different textures. Very different purposes. Each beautiful in its own way. This reminds me of people, fashioned by the Lord. Individuals suited to specific tasks with purpose and meaning. This is our life discovery, to live the way our maker had in mind when he fashioned us with his hands.
May your life be rich with meaning.
Happy weaving,
Karen