The problem with having more than one loom is that you must divide your time between looms. Monksbelt has been on the big loom a little too long, since the baby loom has had most of my attention lately. That means little progress for this extra-slow weave.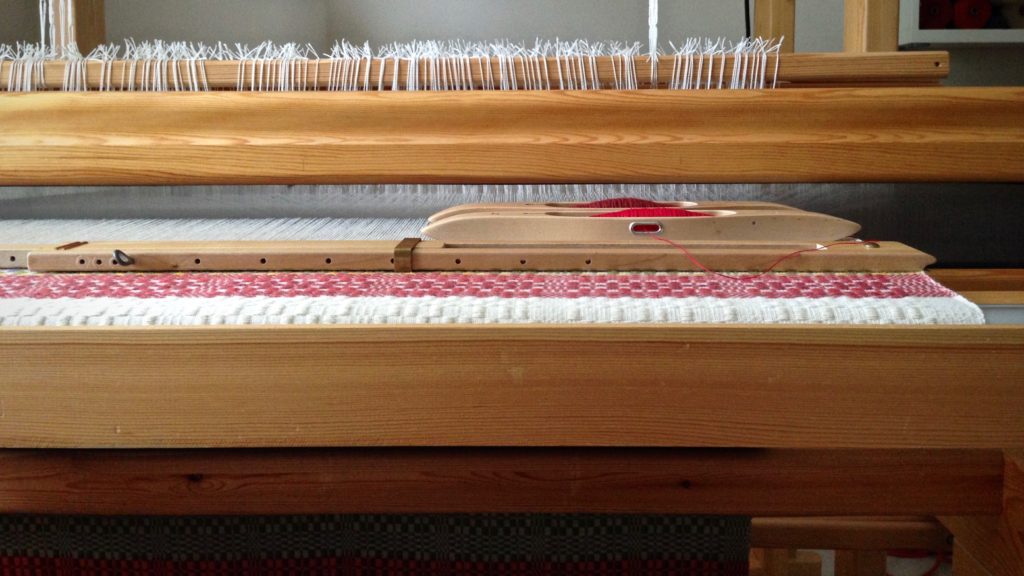 Now that the baby loom is empty I am getting some good weaving time on the monksbelt. When I look at the loom, the whole task seems too big. But these colors are invigorating. When I pull out a few Fårö wool colors for the next treadling sequence, I forget my complaints about this taking too long. When I sit on the loom bench and start weaving with these colors I am inspired to keep going.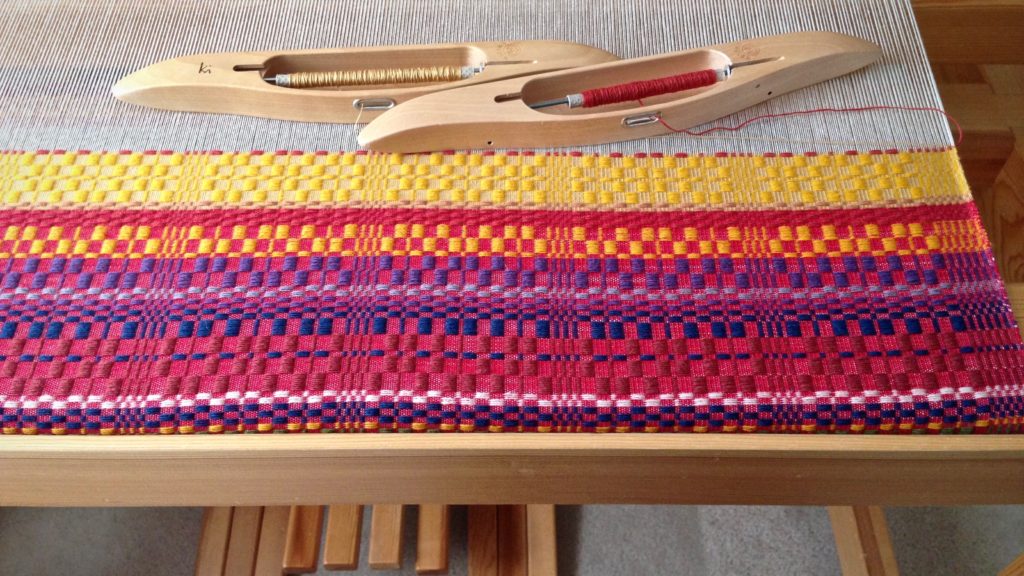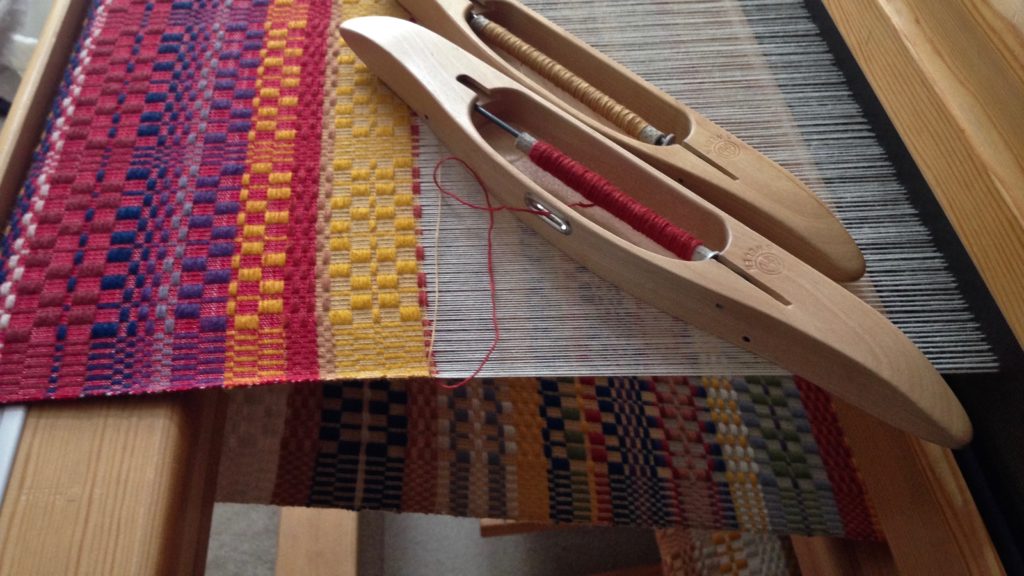 Your words can be like these colors, giving someone the vitality they need to finish well. Your pleasant words are like honey to a weary soul. Pleasant words go deeper than you think. They bring needed inspiration when someone cannot see the end of a challenge. Your words may be the color palette that inspires your friend or loved one to keep going.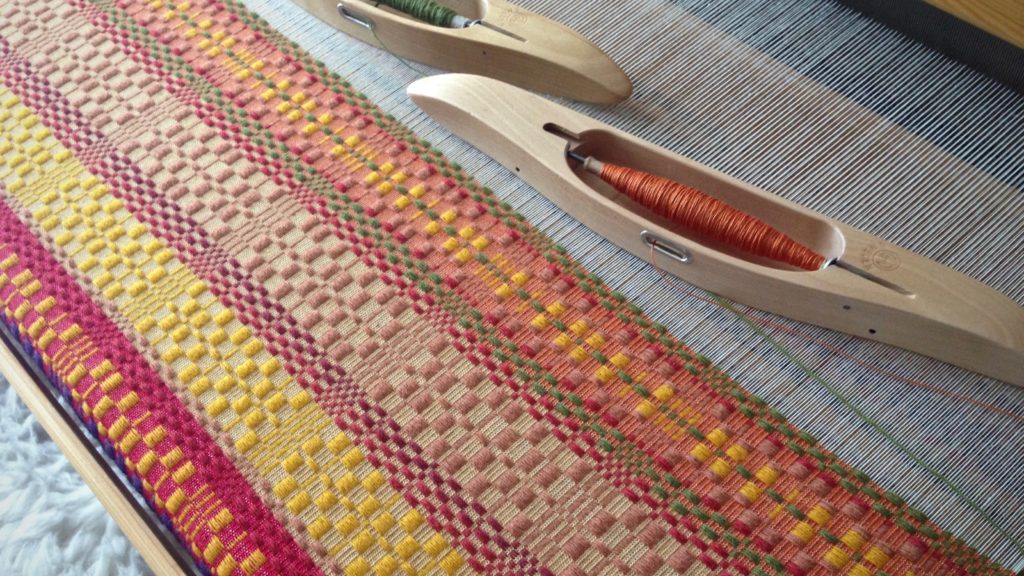 Pleasant words are a honeycomb, sweet to the soul and healing to the bones.
– Solomon
May your pleasant words reach the weary.
With love,
Karen