There is just enough morning light in the room to see the slight glimmer on the surface of these tubes of 16/2 linen. Line Linen has a sheen that sets it apart from other fibers; but without enough light in the room you could miss it. I am excited to get started with such exquisite thread. My mind's eye is already trying to picture the finished cloth.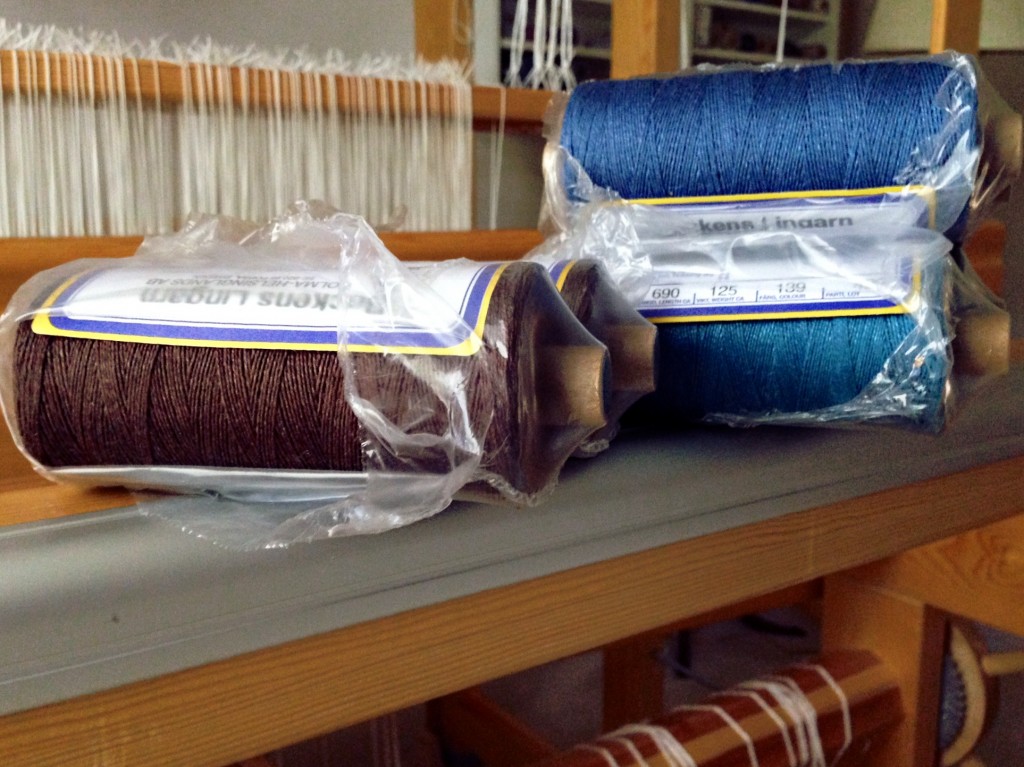 It was late last night before I got a chance to open the box that arrived the day before. You cannot identify colors in the dark. So, in the darkened room I could barely make out the colors of the linen, much less see any brilliance from the sheen that I knew would be there.
Pride is like a blindfold; it wraps over the eyes of your heart. It's like staying in a darkened room where colors never shine. Pride takes, assumes, expects, demands, and makes itself known. Humility, on the other hand, gives, serves, looks for the betterment of others, and expects nothing in return. Humility is like the morning light that brings out the natural sheen in everyone around you.
May your humility bring light into the room.
Your friend,
Karen
~Thank you, blog-reading friends! There is a discount coupon just for you on my About page, good for a few more days.~