Bluebonnets! Another Texas hill country subject for a transparency. I am weaving a simplified imitation of this celebrated wildflower. It starts with a photograph I took of bluebonnets in our hill country backyard this spring.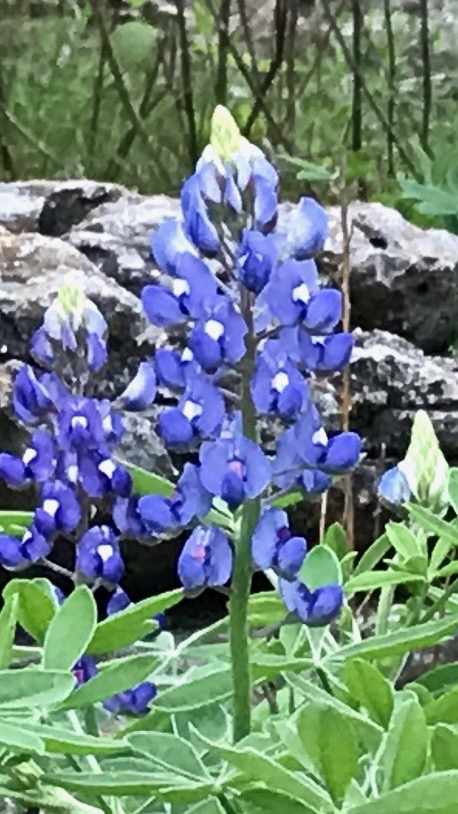 After enlarging the photo to poster size, I outlined the basic shapes that I wanted to include in the transparency. Next, I turned the poster over and transferred the outlines to the back. I traced the lines onto a piece of buckram to use for the cartoon. Everything is ready (the warp has already been tied back on). Let's get started!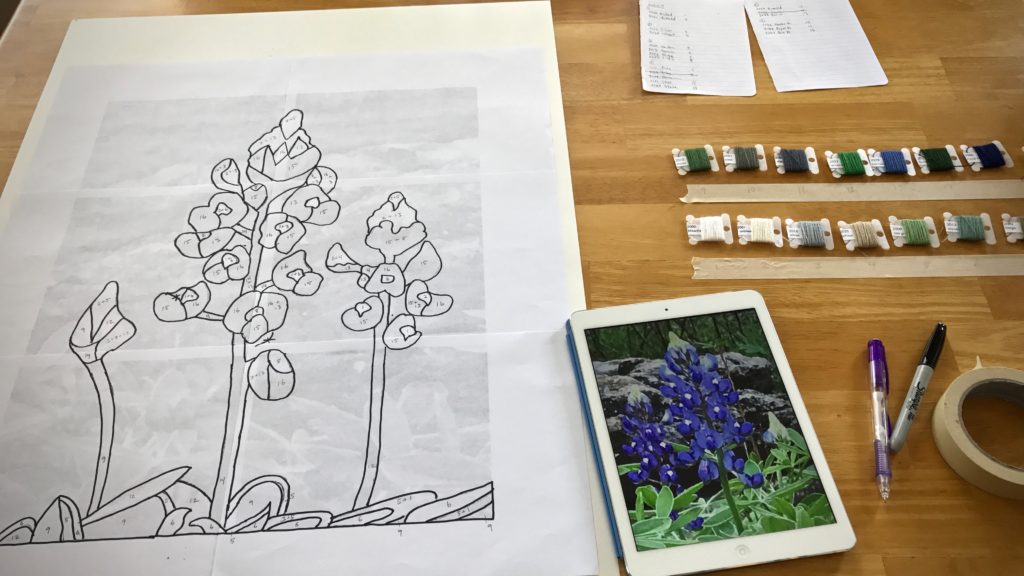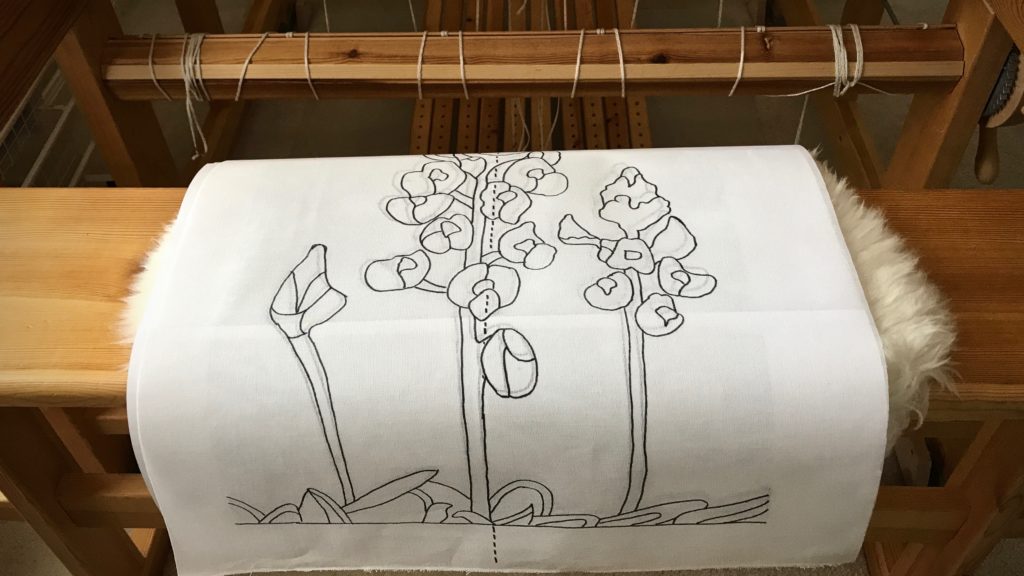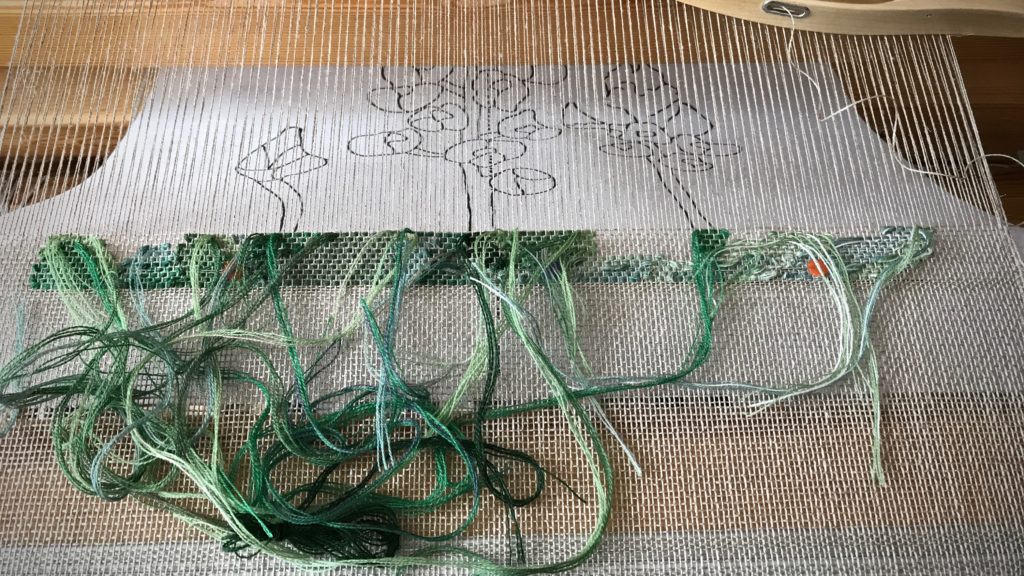 We have been given a true picture of love. God shows it to us in Jesus Christ. Christ loved us and gave himself up for us. With child-like fascination, I want to imitate the heart of that kind of love. To walk in love like Christ means to give yourself away for the sake of others. Linen and wool threads are not sufficient to show the living beauty of a bluebonnet. Nor are my efforts to love going to be perfect. But by keeping the picture in front of me as I weave, I hope to convey the delight of springtime Texas bluebonnets. And present a transparent picture of love that's out of this world.
May you imitate only the best.
With love,
Karen