I promised a baby blanket to a dear friend whose first grandchild is coming soon. That's why I am working on this transparency with extra focus. I need the loom. After being away from home longer than expected, I am now trying to make up for lost time.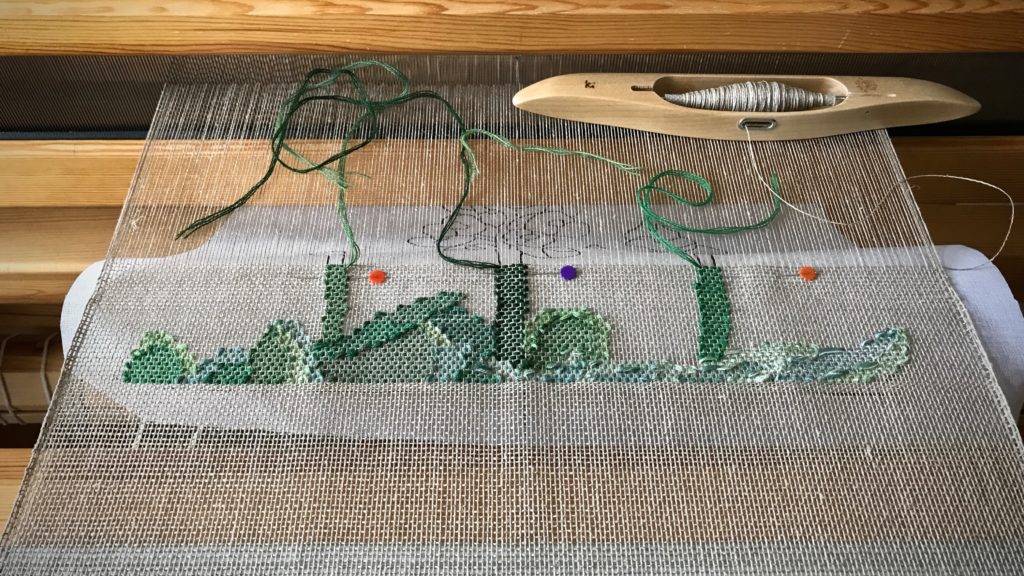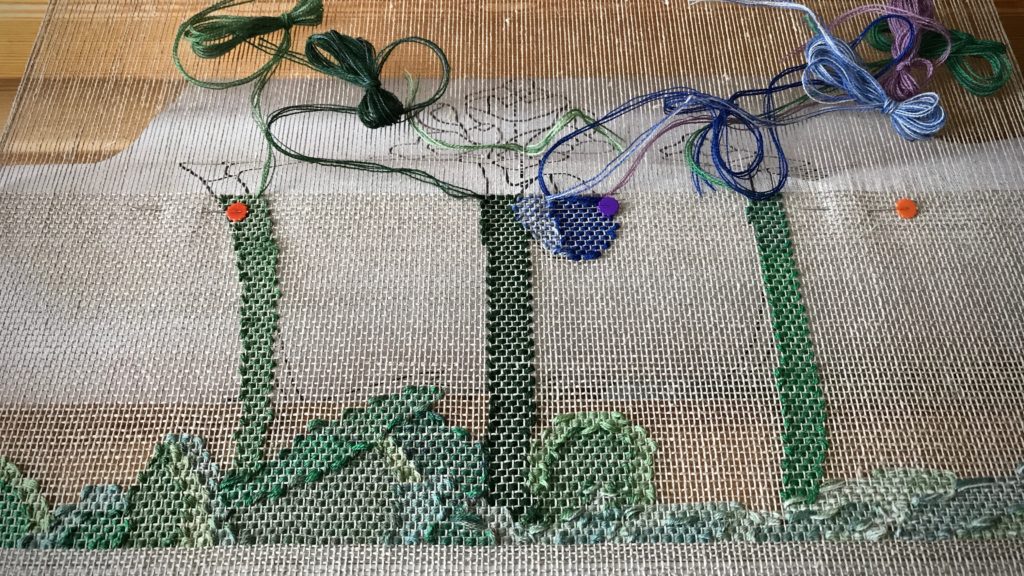 Some sections take an hour or more to weave an inch. But I am finding transparency weaving to be pure enjoyment. I don't mind lingering. And, if it weren't for that baby blanket I would slow down even more. This is handweaving at its best. This is good. All I do is select the threads and put them in place, and the woven image magically appears.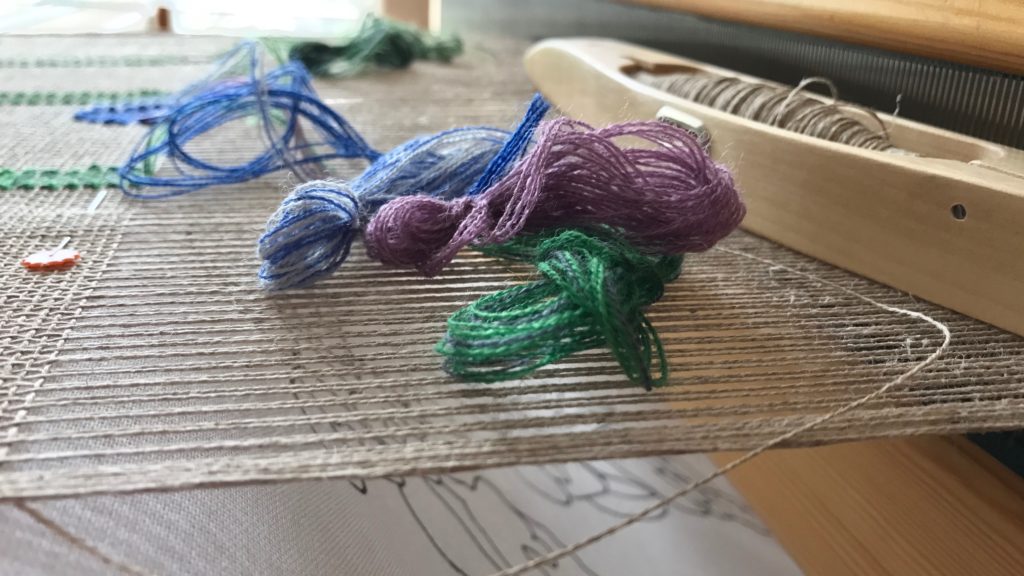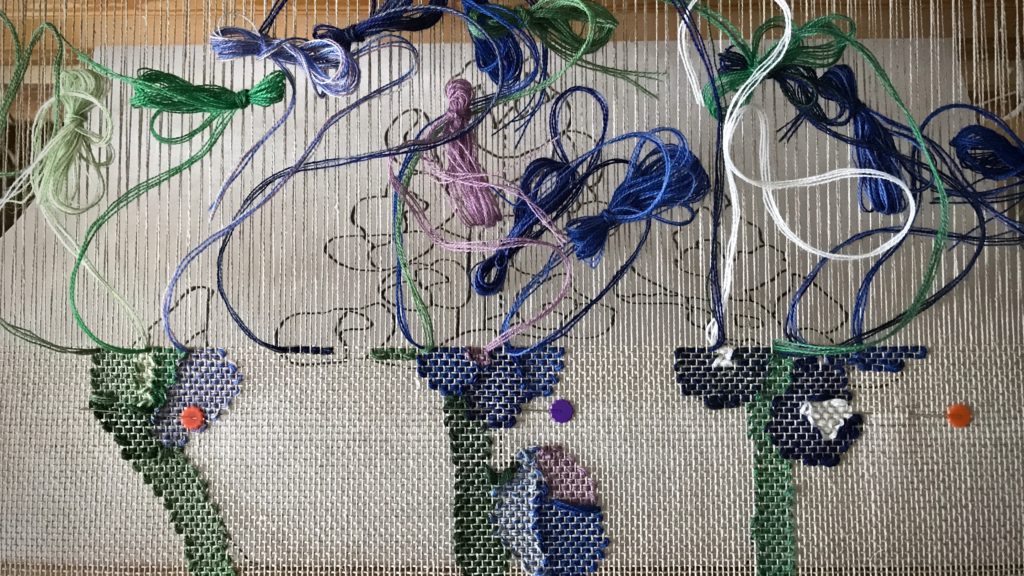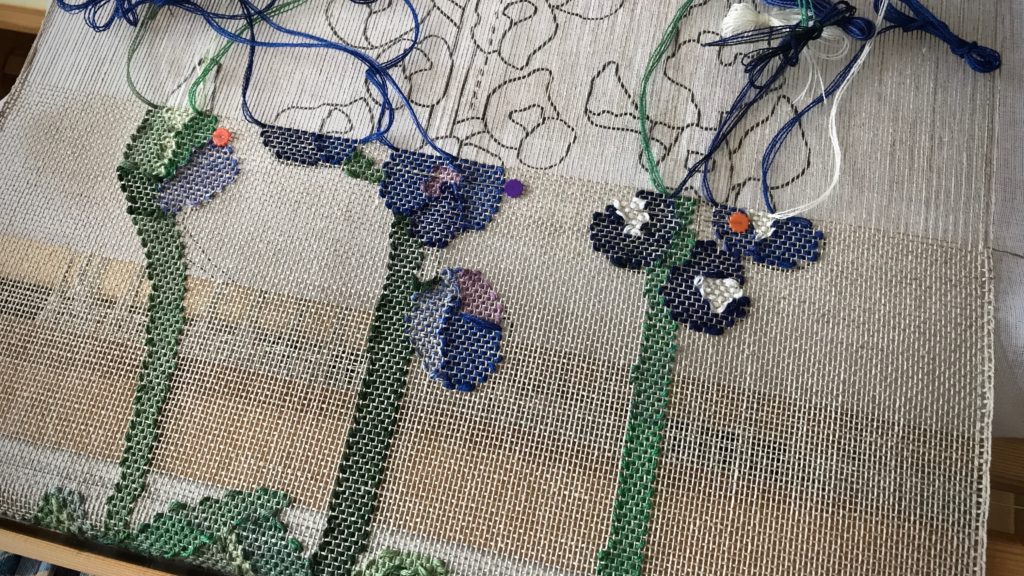 In reality, good things don't appear by magic, do they? Even with the loom, a plan is made, warp ends are lined up, and the handweaver puts many skills into action. When we experience good in life, it isn't happenstance or magic. The Lord is good. He is the source of goodness. And it's by His grace that we are able to see his goodness. Thank you, Lord.
May you be touched by goodness today.
Love,
Karen