I just reached the quarter-of-the-way mark. After completing a long border at the beginning of this runner, I have been weaving the same two blocks over and over. And over. Really? I'm only a fourth of the way there? This long table runner is a marathon, not a sprint.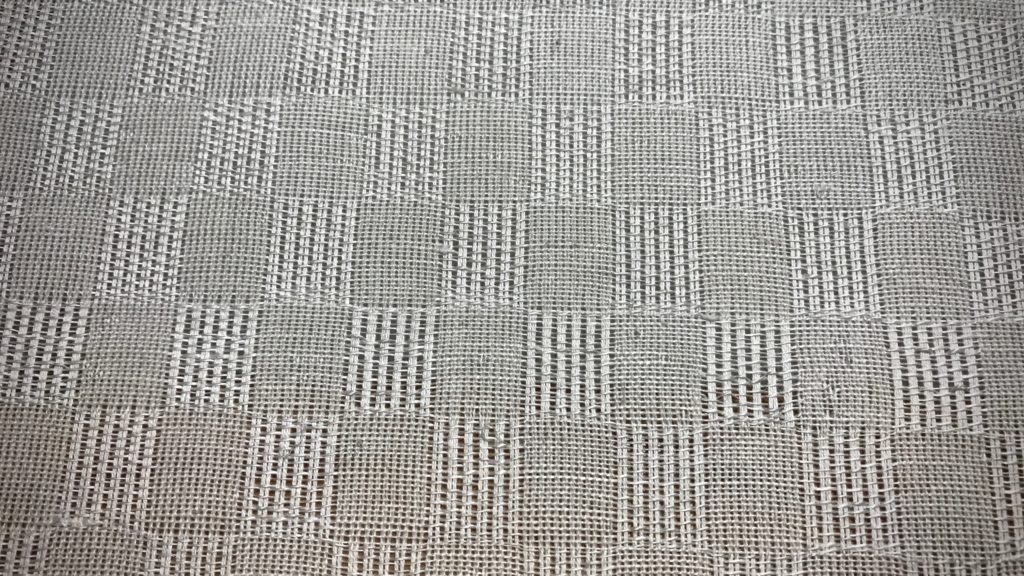 I am already thinking about the rag rug project that's up next. The plans are written out. The rug warp is waiting on my shelf. And it has been too long since I've had rag rugs on the loom. As you know, rag rugs are my favorite. If I'm not careful, impatience creeps in.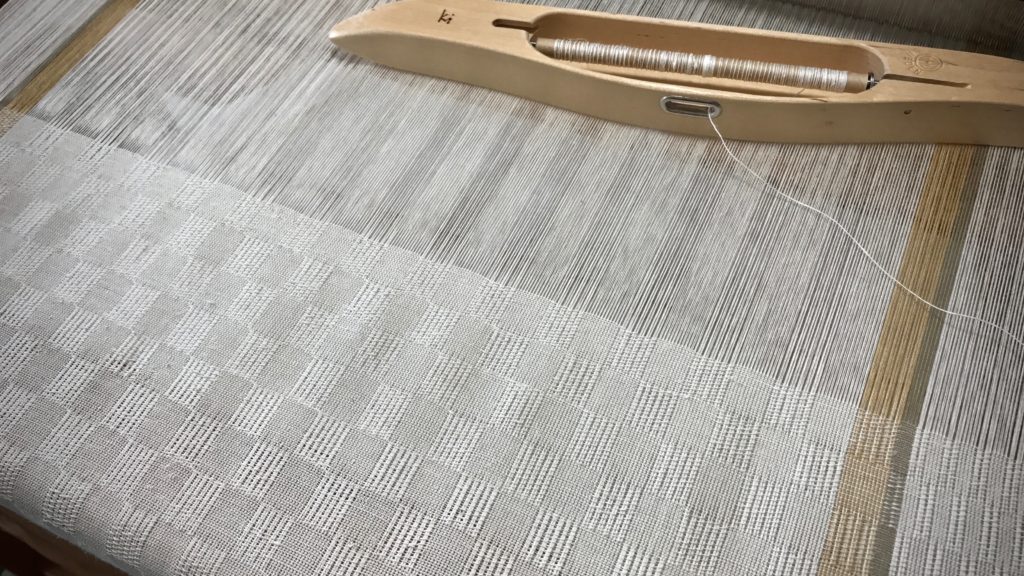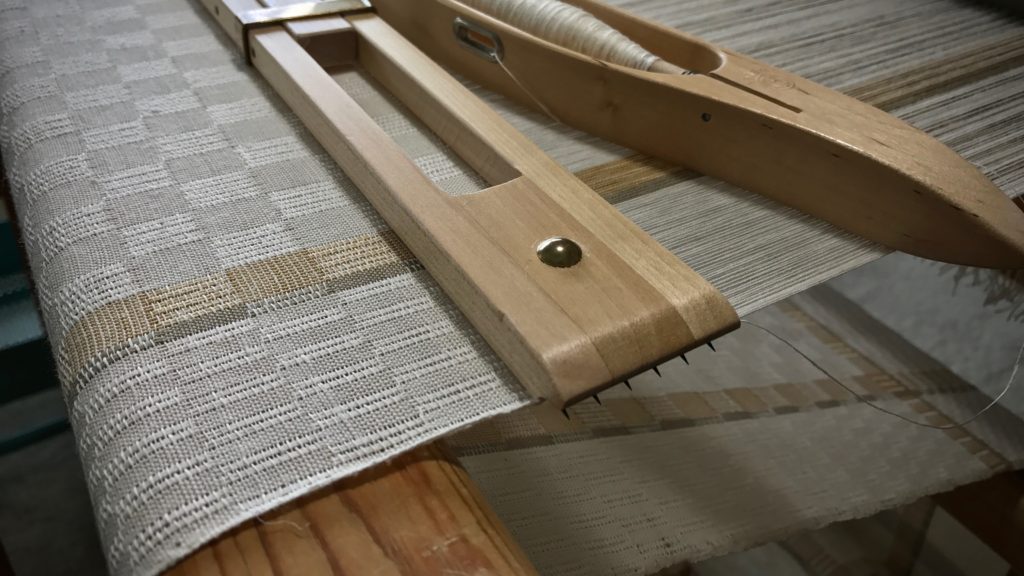 Look up to heaven. When you pray, it's a signal that you want the Lord of heaven to get involved. It's a way of saying you don't have everything you need on your own. Like patience. And gratitude. He brings you back to remember how much you enjoy the mechanics of weaving–throwing the shuttle back and forth, gliding your feet across the treadles, making threads turn into cloth. Living a dream come true. Miles and miles of Sålldräll (M's and O's)? Yes, please. I'm happy with that.
May you live your dream.
Gratefully,
Karen