Does it matter what happens at the cloth beam? Why not let the woven fabric go around the beam as is and forget about it? You have worked diligently at every stage to ensure an even warp. Now, preparing the cloth beam for cloth will ensure the warp remains even.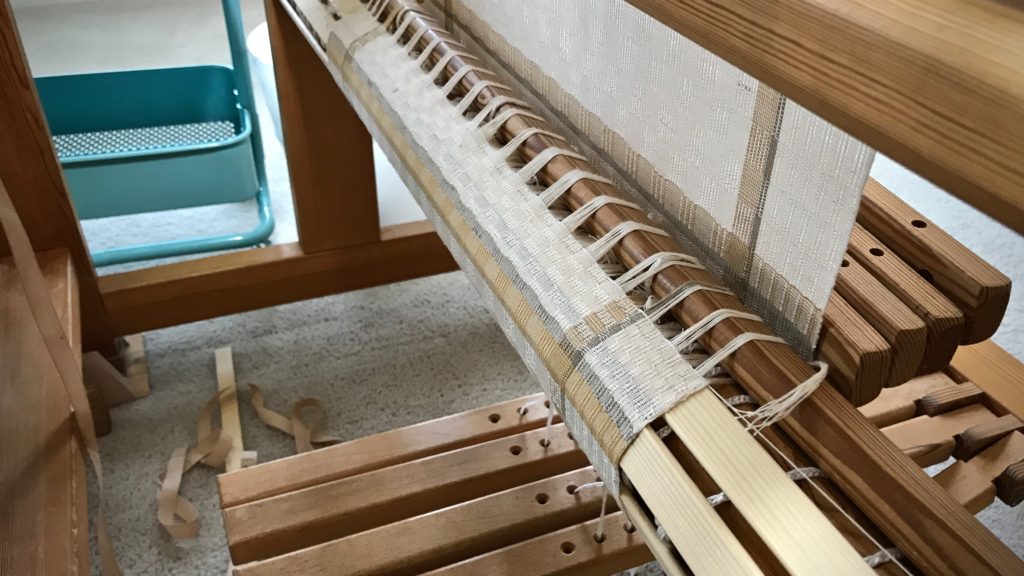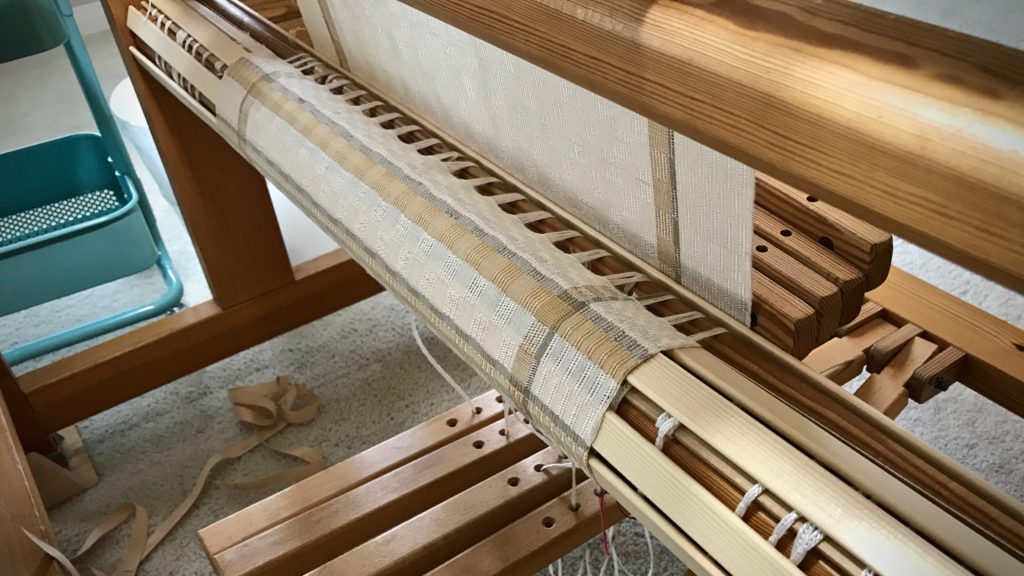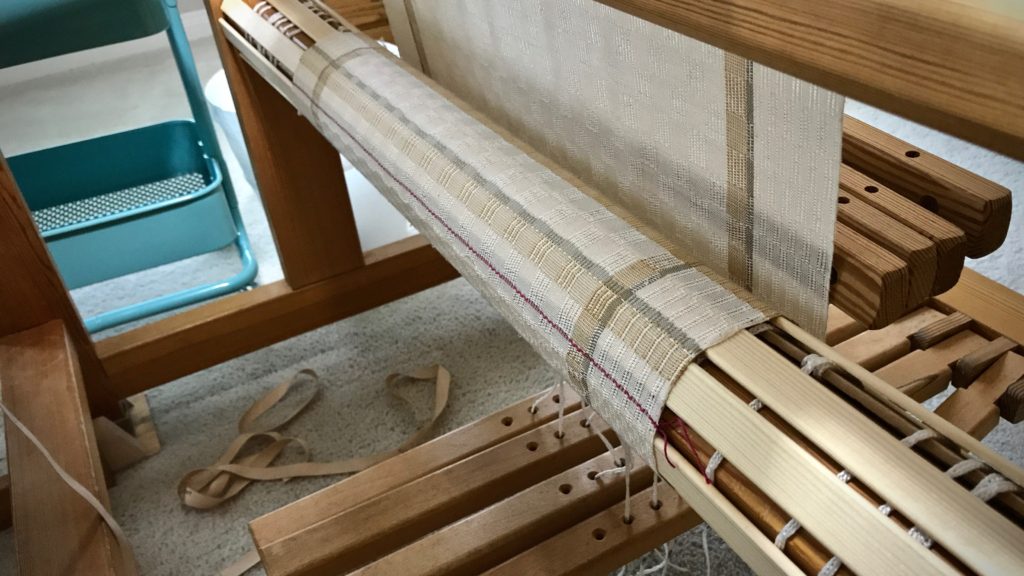 The cloth beam holds obstacles that threaten the evenness of your warp. Any raised surface on the beam, like beam cords and tie-on knots, will distort the warp tension as the woven fabric wraps around it. Warping slats solve the problem. I lay in the slats around the beam, one by one, as I advance the warp. This forms a flat surface around which my freshly-woven fabric can hug as the cloth beam turns.
Fear makes obstacles for our path that disturb our peace and threaten our well-being. Trust in the Lord. Trust pushes fear aside. The day you are afraid–the moment you are afraid–put your trust in God. Know that the Lord is for you. Your trust in Him forms a firm layer to build your life on. Like the warping slats that are in place for your handwoven cloth, your trust in God is a foundation on which to roll the fabric of your life.
May you walk without fear.
Peace,
Karen