Am I seeing the hint of a 'cello? No complicated pattern this time, just a relaxed back and forth, meet and separate, with yarn butterflies. The only planned pattern is a curved outline at the start and end of this section, with some simple hatching in between.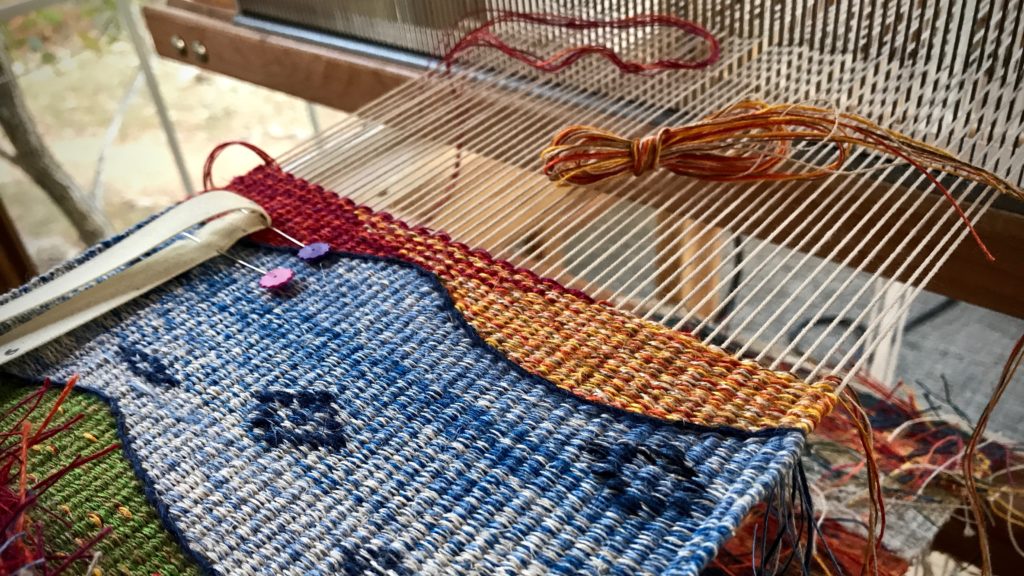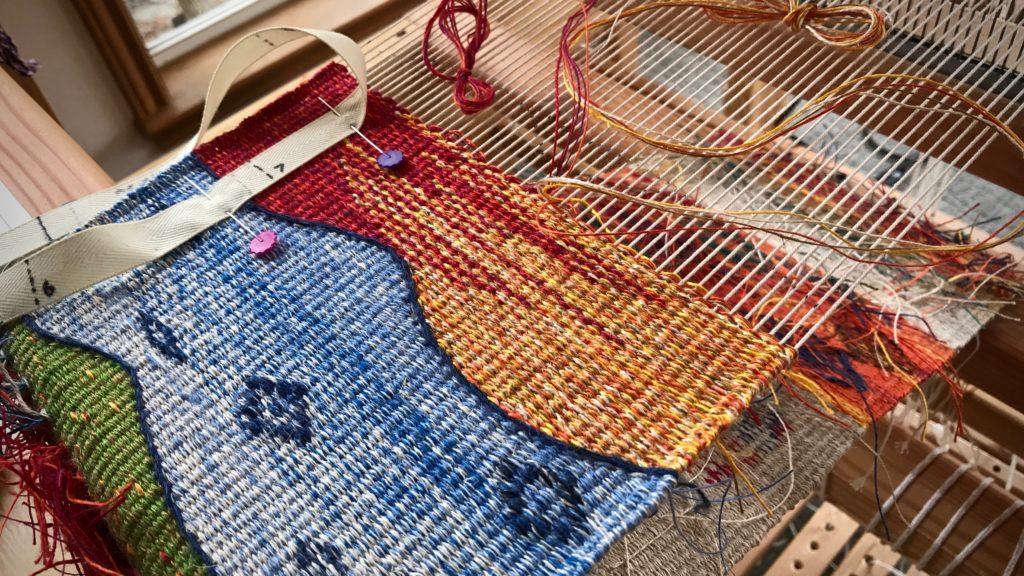 The relaxed back-and-forth questions and ponderings that we all have are an indication that we want to know the truth. Search to find answers. The Lord is always calling us to seek him, to search him out, to find out what he's about. Seeking the Lord means having a heart that wants and yearns to know God and his ways. Having questions is a part of what it means to be human. Peace comes, not in finding all the answers, but in finding the one who holds the answers. He knows what he is weaving.
May you ask good questions.
All the best,
Karen