Another magical experience at the loom! Double weave lets you weave two separate layers of fabric simultaneously. And then, the top and bottom layers can switch places in defined blocks. I don't know who thought this up, but they were brilliant!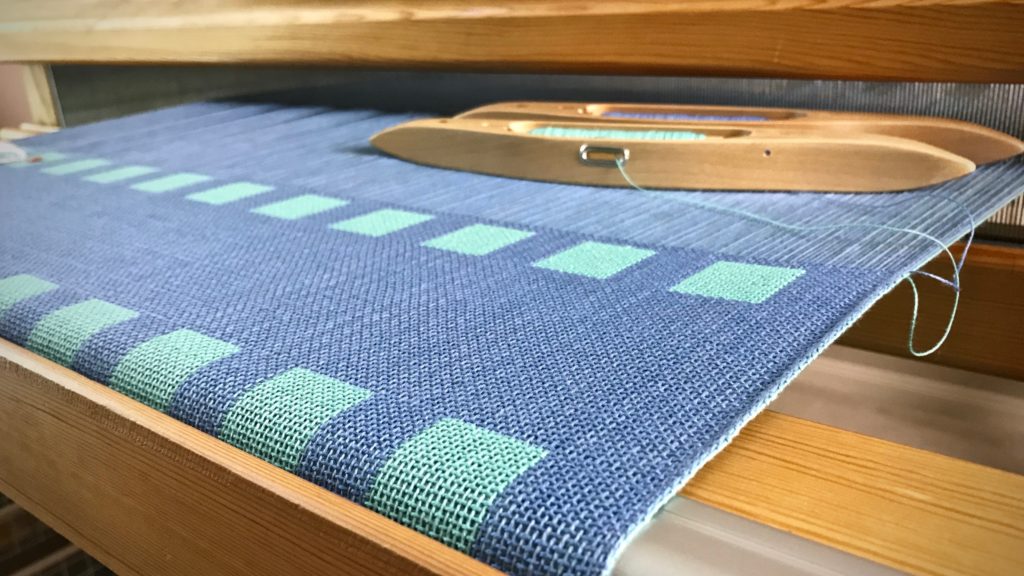 The hard part was tying up the treadles. For a countermarch, working with eight shafts requires a more delicate balance under the loom. For a while, I was concerned that I might not get more than two decent sheds on this. But after several adjustments, I finally got a great shed with every treadle! Someone who looks at the final cloth will never know the effort that took place behind the scenes. But they may wonder at the amazement of handwoven cloth. Or not. (You've probably met someone who is not duly impressed with handwoven goods.)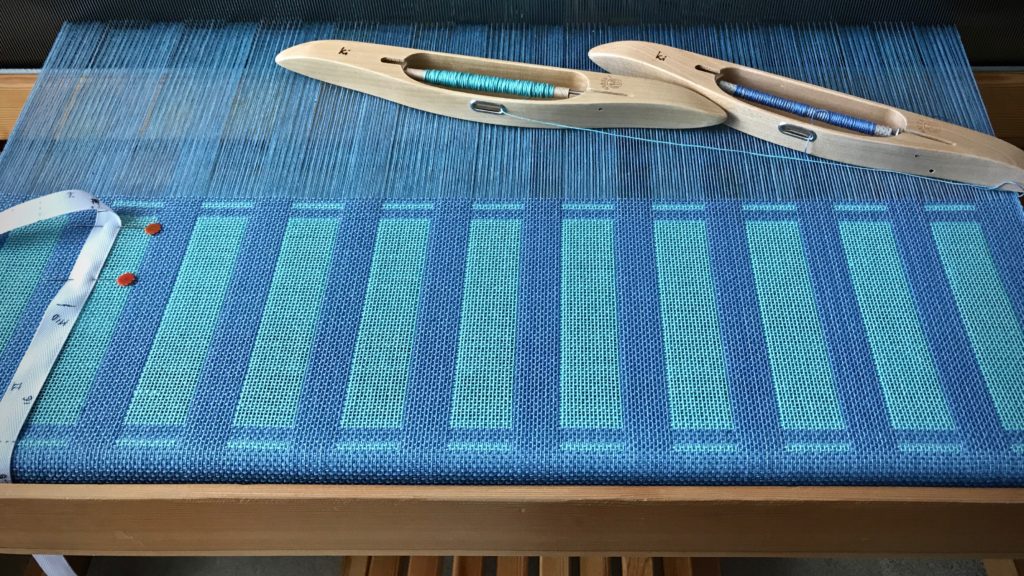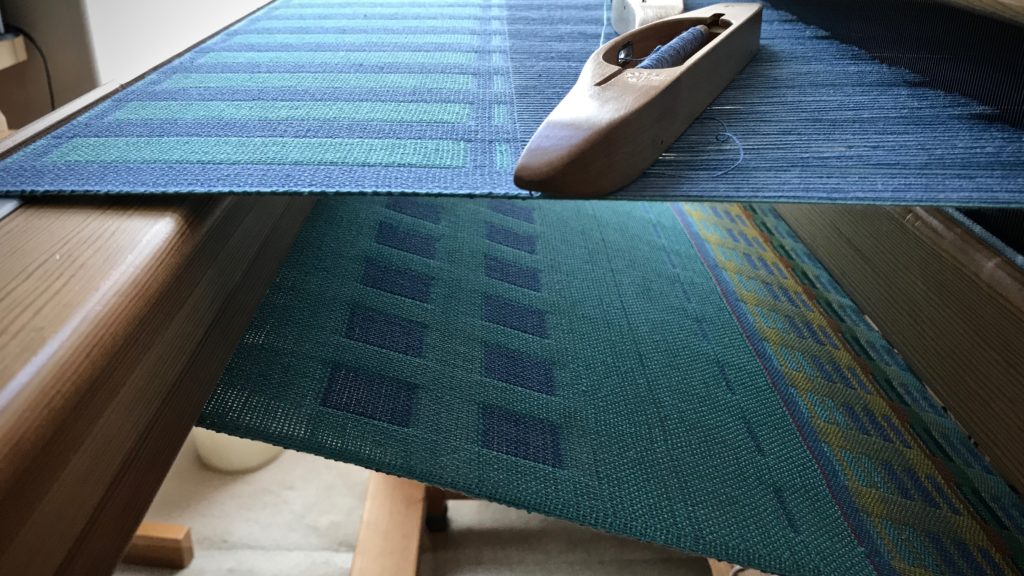 What do we see as ordinary that, truth be known, is full of wonder? One person may interpret an unusual event as an amazing sign from God. Another person experiences the same event and considers it nothing more than happenstance. If I say I won't believe until I see evidence, I will never find evidence that satisfies me …even if I come face-to-face with a miracle. Keep the wonder. When you see handwoven cloth, let the work of the Maker's hands bring wonder and awe. And know there are significant hidden details that are beyond our grasp.
May your fabrics be magical.
Happy weaving,
Karen