July was a roller coaster that took off before I had a chance to buckle my seatbelt! As you may recall, I had just disassembled my Glimåkra Standard loom at the end of June. Happily, that loom is now set up in our Texas hill country home, with a few heddles already threaded. Next, we sold our Houston house. I had prayed that the house would sell quickly. But I was as surprised as anyone when the house sold in one day! Now, a few short weeks later, the house stands empty, ready for a new family to call it home. And, Steve and I are enjoying apartment life in this transition season.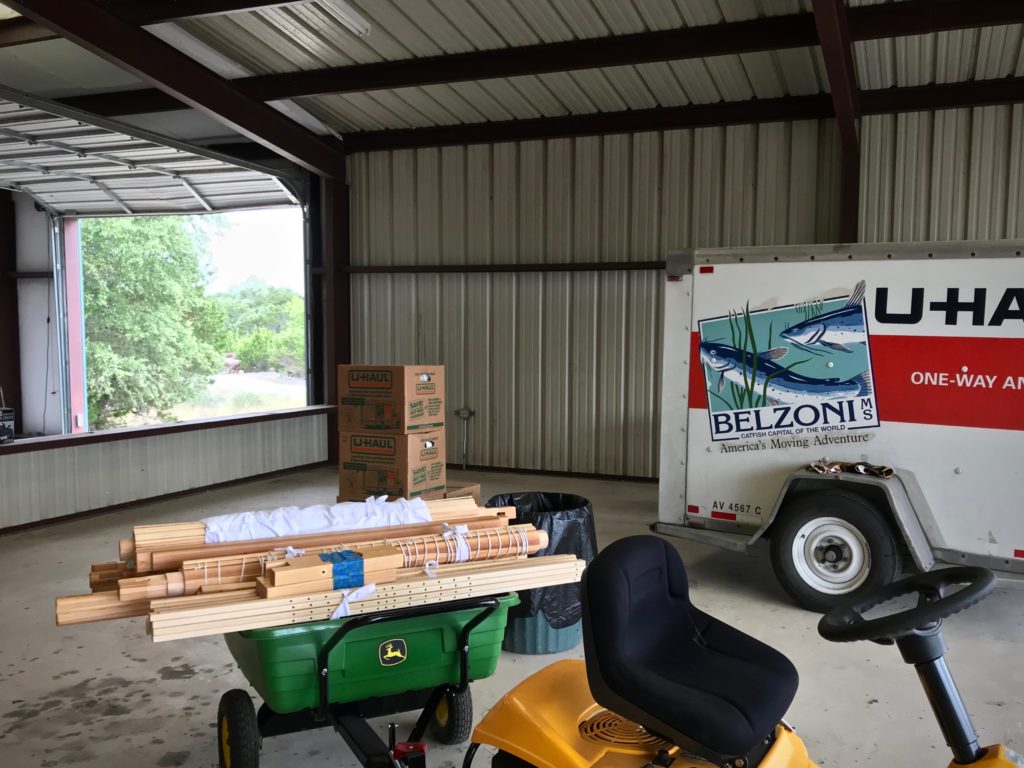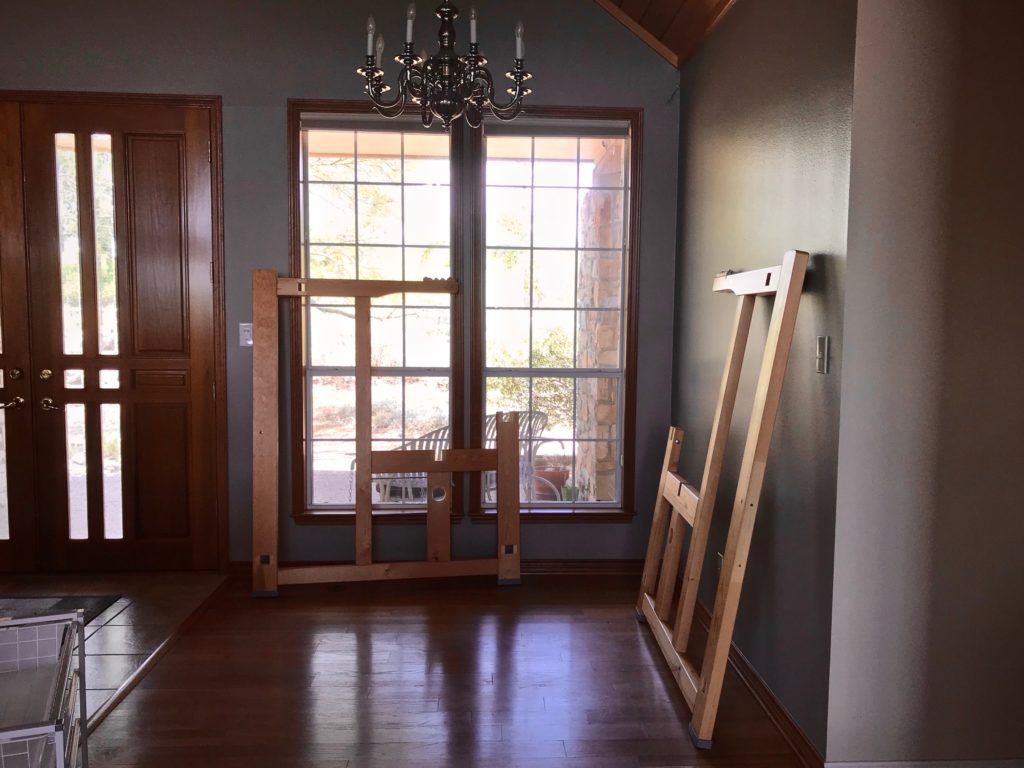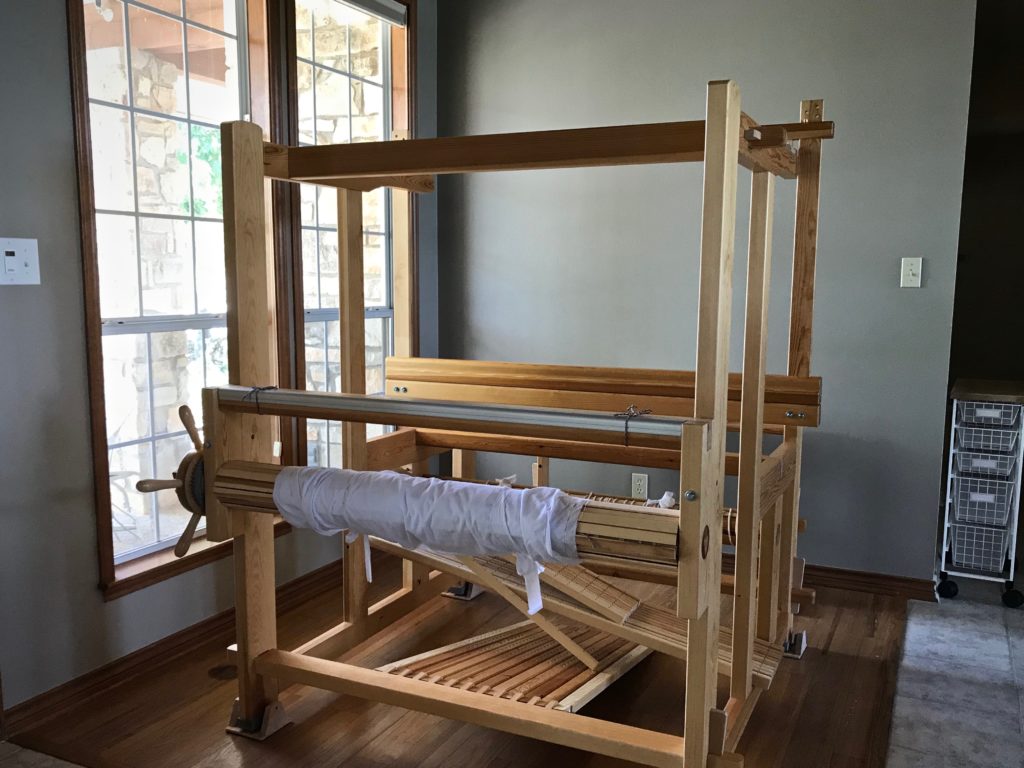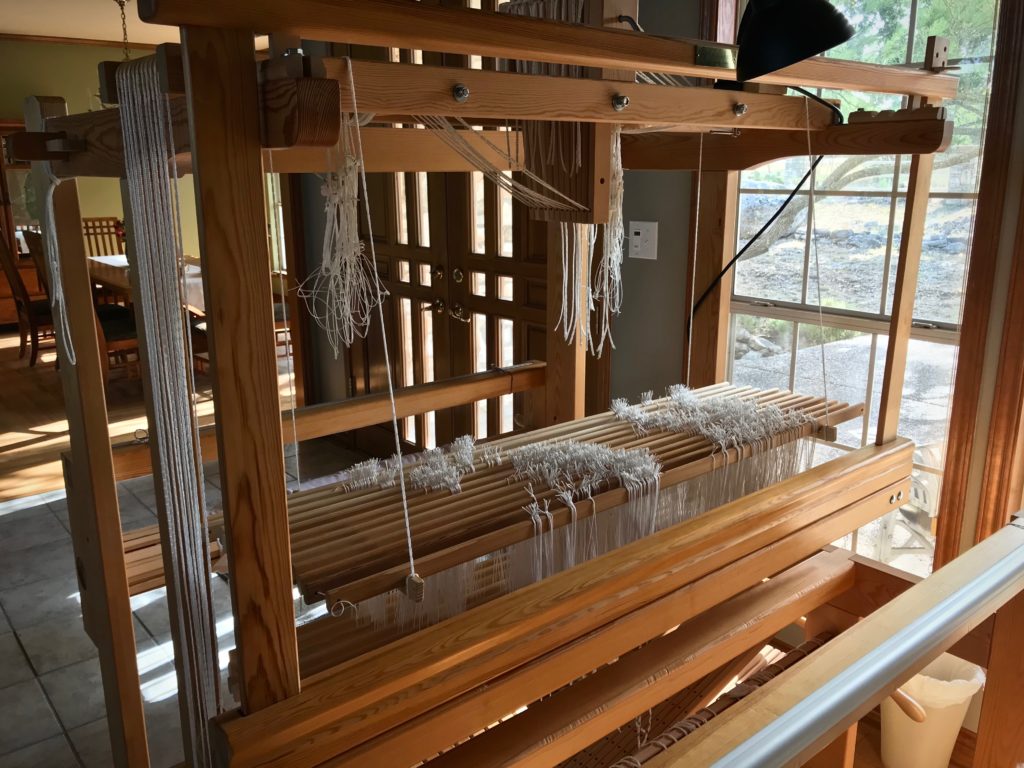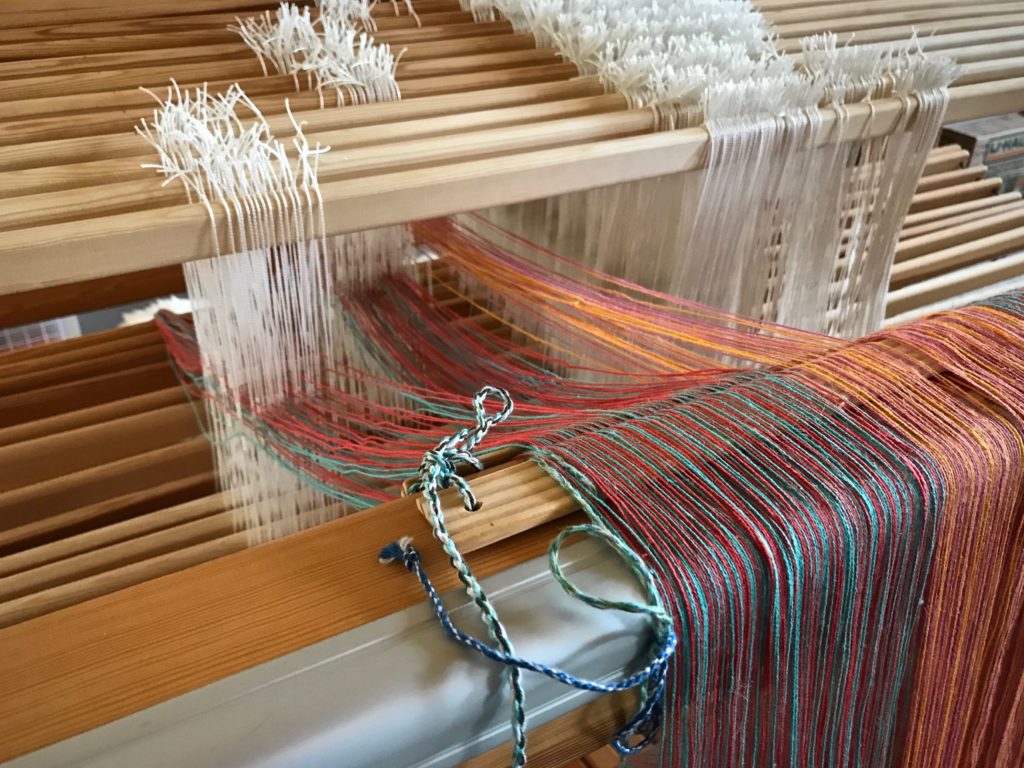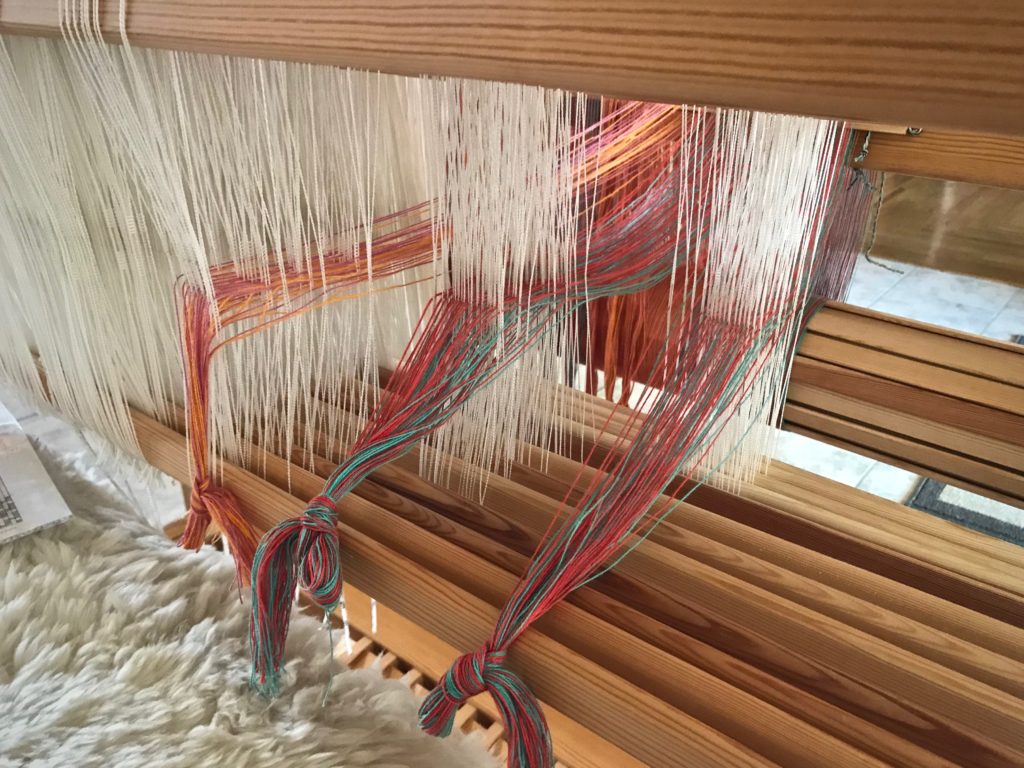 The Ideal loom with the Lizard tapestry had to be dismantled for moving… (more on that in future posts).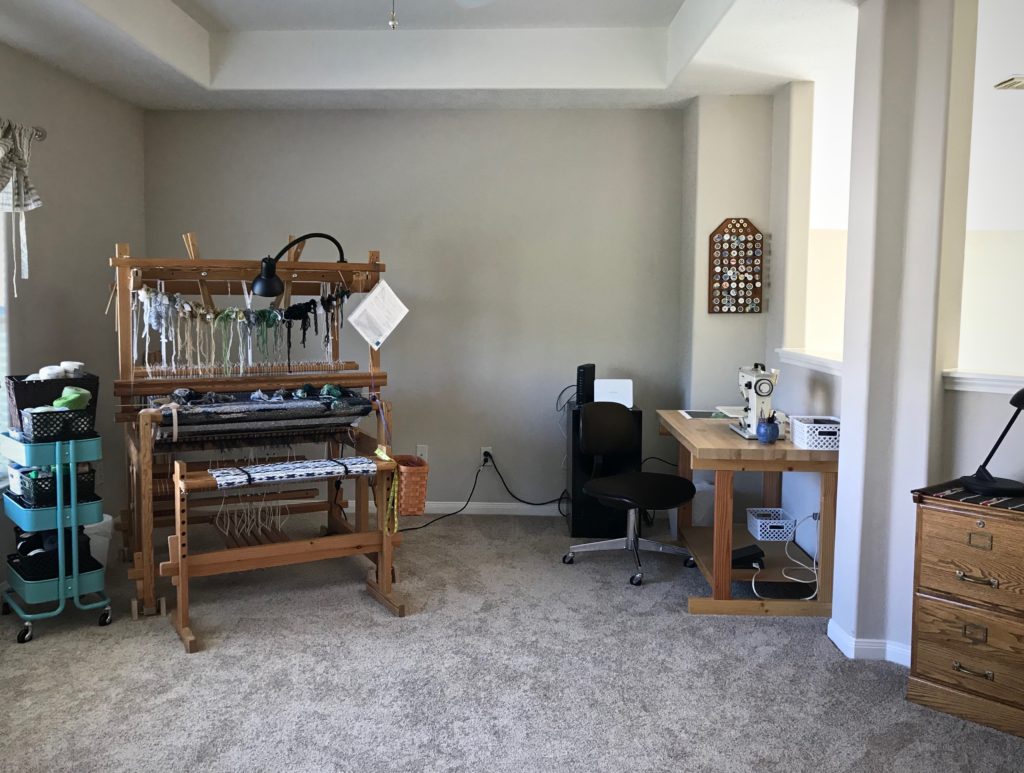 Pray. Abiding prayer is that ongoing conversation we have with God as we face the roller coasters that show up at our doorstep. He invites us to bring everything—big and little. Selling the house quickly is a little thing. Saving people is a big thing. Maybe sometimes God answers the little things to remind us that He is here for the big things, too.
May you pray big things.
In Christ,
Karen