I had a deadline for weaving these towels. Eight days. I finished dressing the loom at our Texas hill country home on Monday afternoon, and wove in long and short increments throughout the week. Mostly short increments. After all, I had little grandchildren to enjoy at the same time. And sweet interactions with my daughter and her husband. I finished weaving the four towels on Saturday evening, and cut them off on Sunday morning, just in time to bring them back with me to Houston to do the finishing work.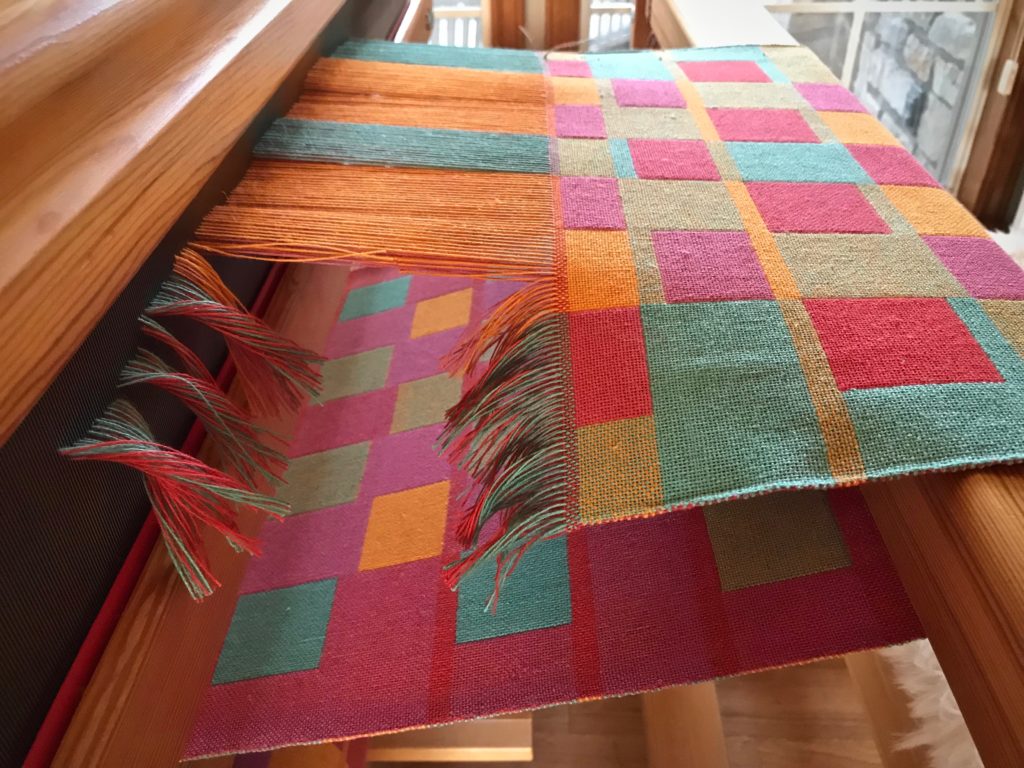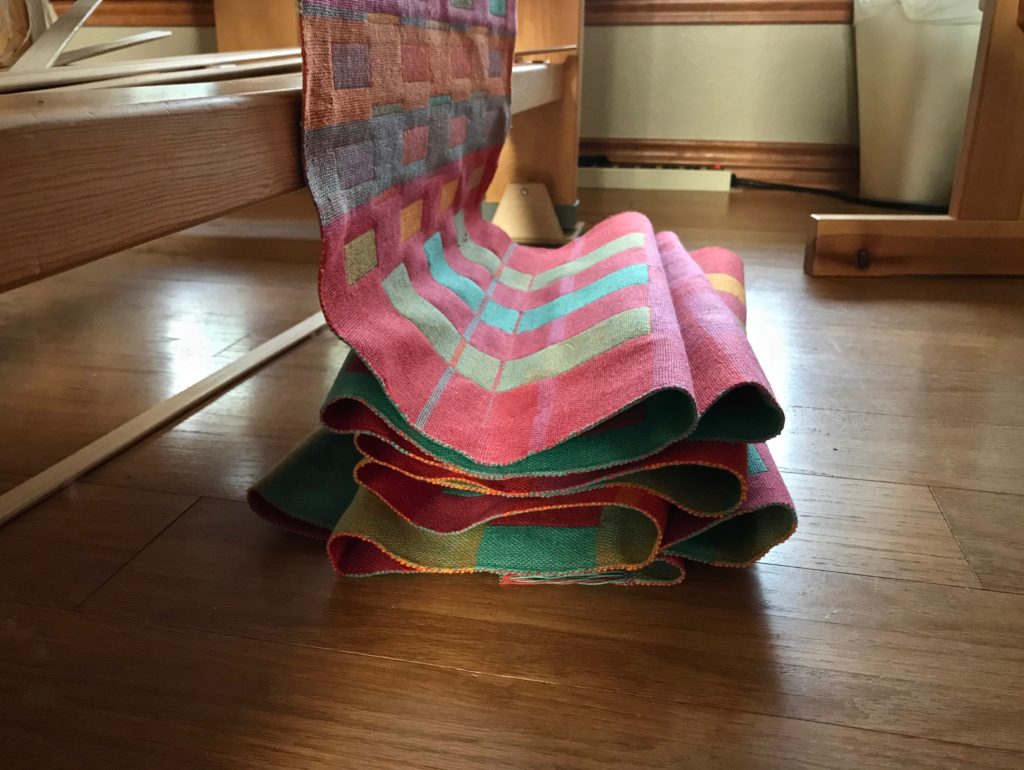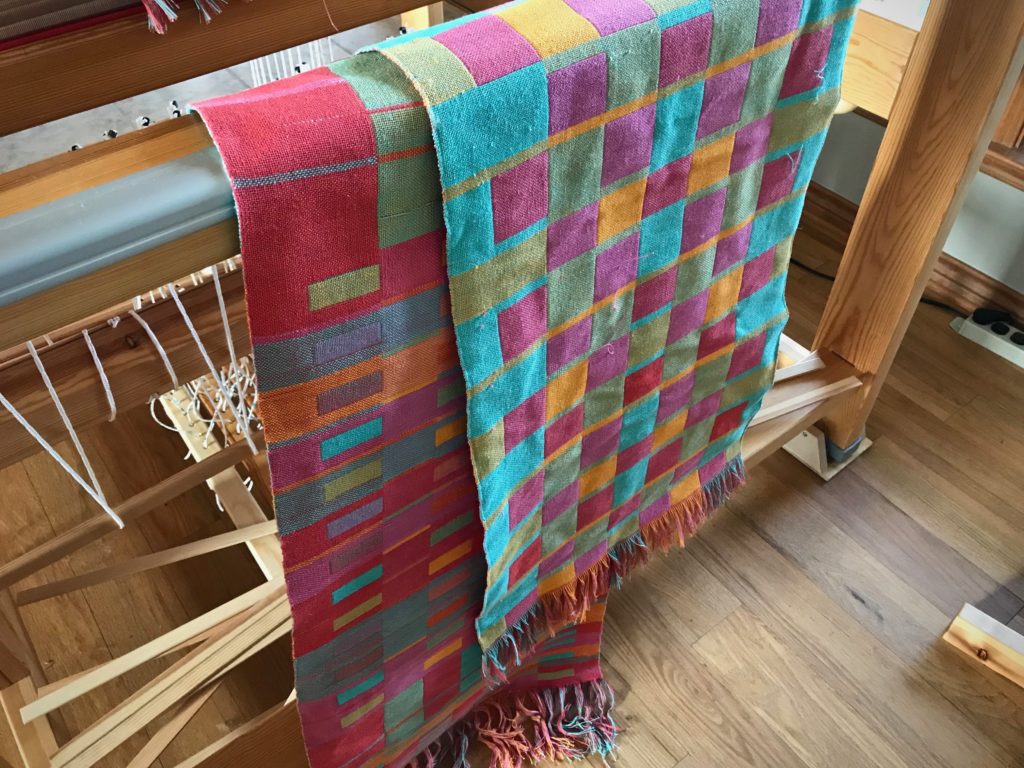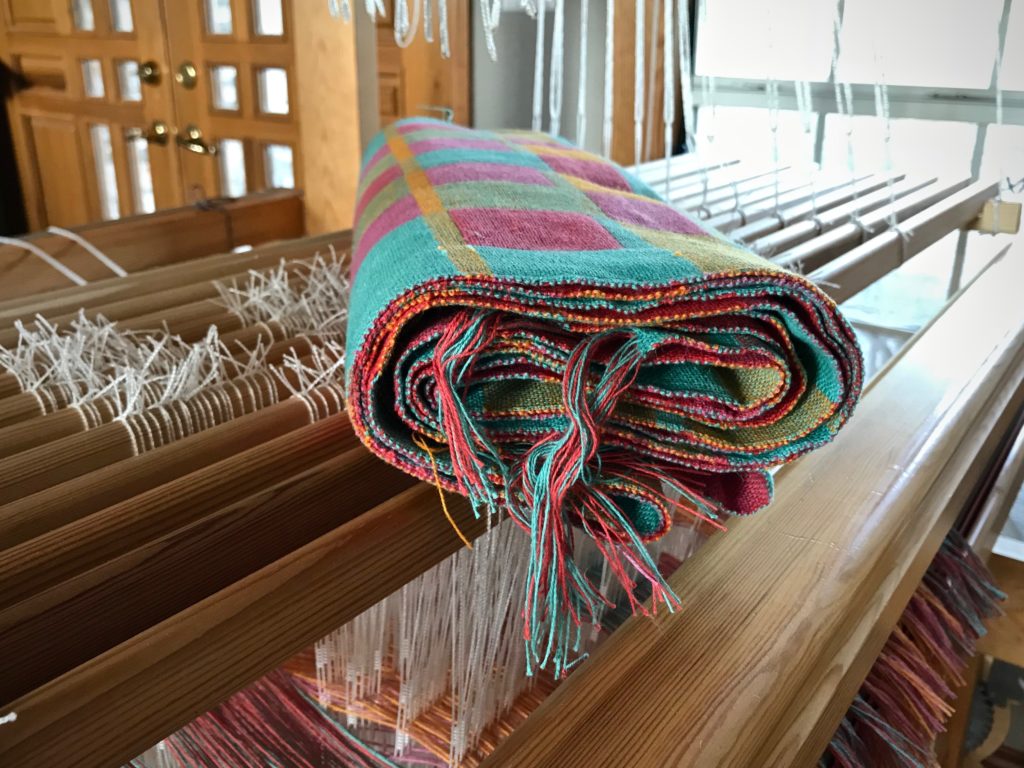 I was highly motivated. I knew this may be my only chance to finish these towels for Melody before she and her precious family move to Chile in the near future. Now, she will be able to take a woven piece of my love with her. Know your roots. Where are you rooted? When your life takes root in good soil it will grow. Rooted in love, your life will blossom to bless others. And those are roots you can plant anywhere in the world.
May you bloom where you are planted.
With love,
Karen