Before I can hem these new towels, I need to make some hanging tabs. Band loom time! Making a warp for the band loom is one way to use up some of the weft on quills that didn't quite get emptied when weaving the towels. Of the four colors in the towels, I am using aqua, poppy, and orchid for the hanging tabs. The bright marigold, my favorite of the four colors, may bring too much attention to itself, so I'm leaving it out. A hanging tab must be a stable and firm loop that becomes a pleasing part of the towel.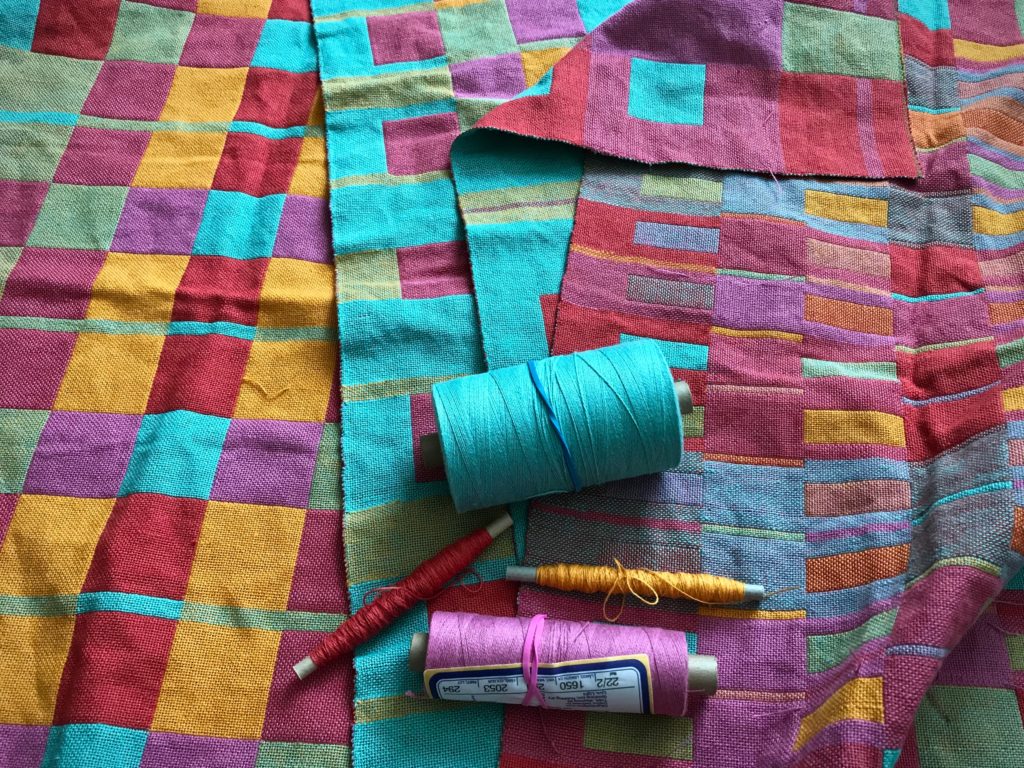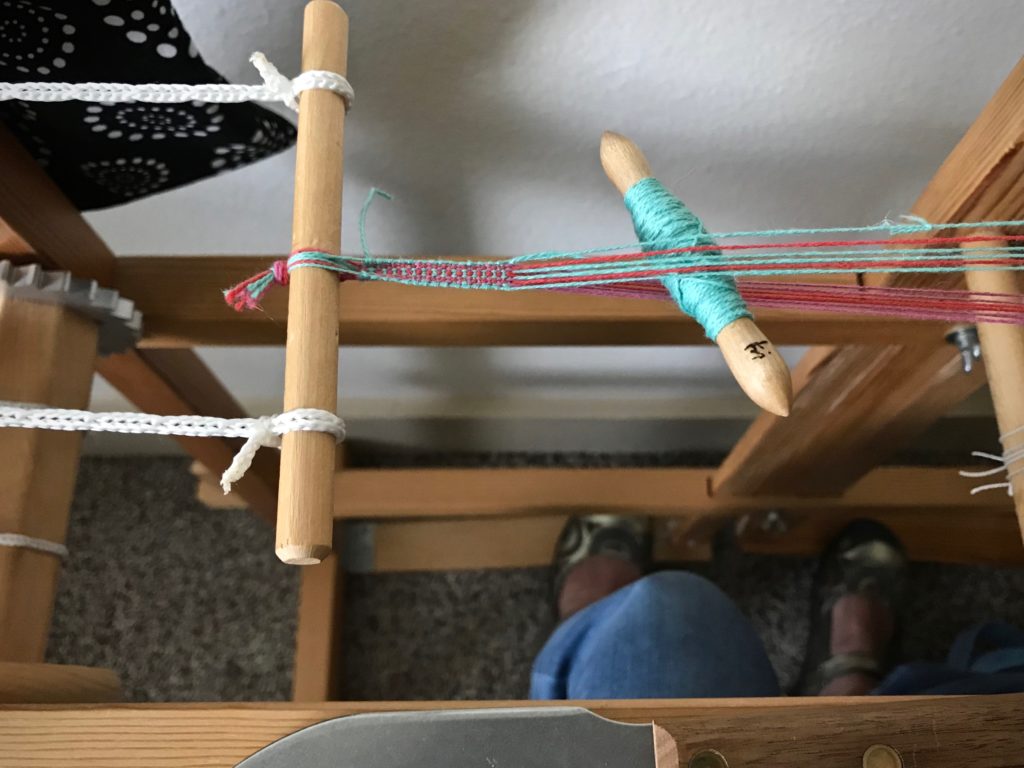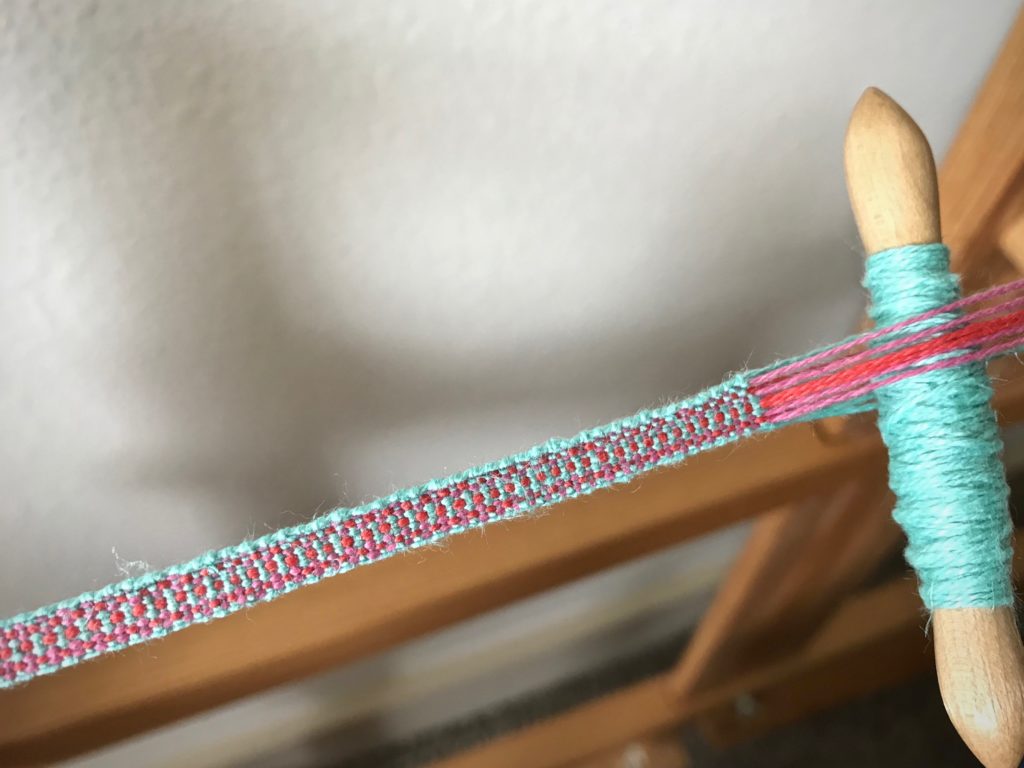 Established. Stable (root word of e-stabl-ish) and firm. That's how important our faith is as we walk through life. Everything hangs from it. So it must be woven carefully and stitched in securely, a pleasing part of who we are. Stable and firm in faith as we live for the Lord—that's a beautiful way to live.
May your finishing details be pleasing.
With you,
Karen