It is almost effortless to make a short warp for the band loom. All you need is a peg at the beginning and a peg at the end. You can use a spoke of the warp beam wheel, for instance, at one end, and the leg of an upside-down stool at the other. I normally use my warping reel, though, for even a simple warp, because the reel is so handy. However, I don't have my warping reel here at the apartment, so I am turning my band loom into a handy warping board for this band loom project.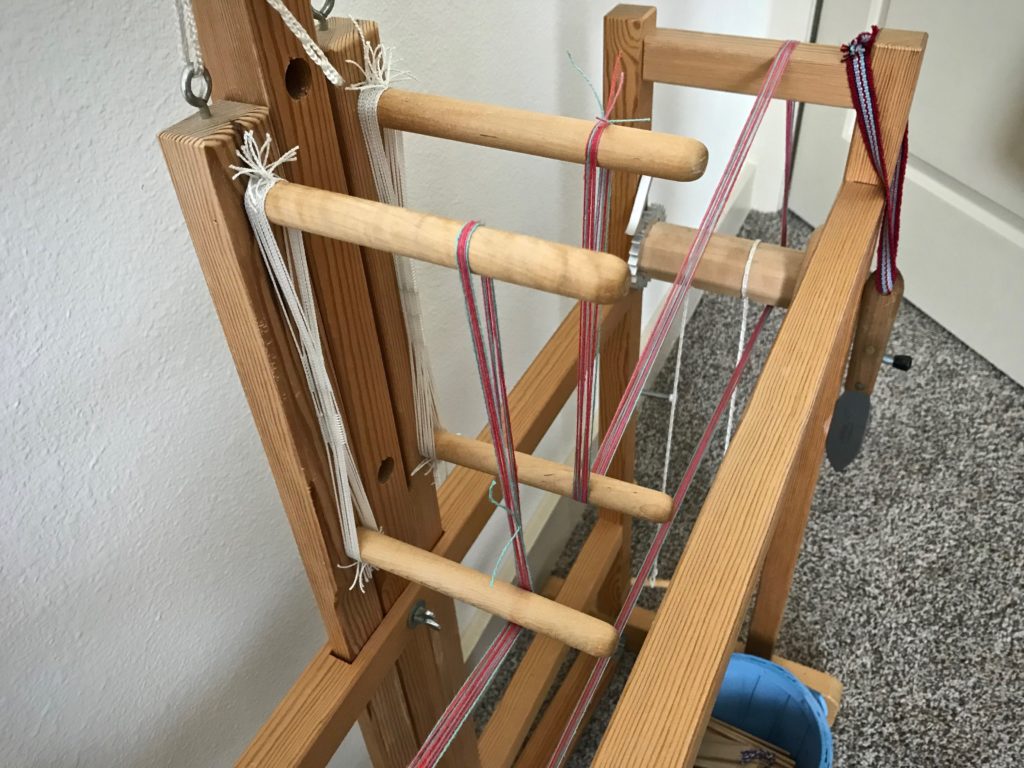 How to Use the Band Loom as a Warping Board
Tools and supplies:
Glimåkra band loom
Thread for weaving a narrow band
Basket and/or spool holder(s)
Scissors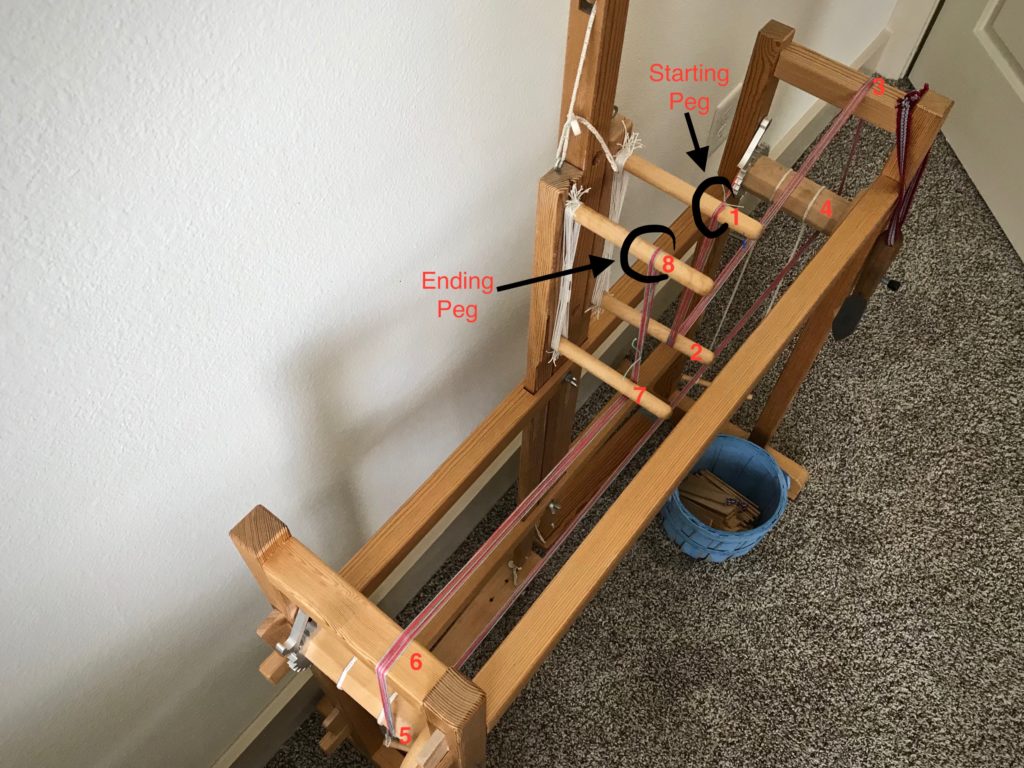 For a warp of approximately two meters:
Put the warp thread on the floor below—quills in a basket, and/or thread tubes on spool holders.
Using two or more ends, tie the ends together with an overhand knot. (I used three ends together for this warp.)
Bring the warp ends up around the warp beam and over the back beam.
Loop the knot on the starting peg.
Draw the ends from the starting peg to the ending peg, around the band loom, following this path:
Starting peg–upper heddle peg nearest back beam
Lower heddle peg nearest back beam
Back beam
Warp beam
Front beam
Lower heddle peg nearest front beam
Ending peg–upper heddle peg nearest front beam
Follow the winding path in reverse order back to the starting peg.
Continue winding until you have reached the desired number of ends.
Cut the ends and tie off at the starting peg or the ending peg.
Tie one or two choke ties, if needed. (I didn't need them for this short warp.)
Carefully remove the warp and dress the band loom as usual. (For a tutorial on dressing the band loom, click here: Quiet Friday: Band Loom Warping and Weaving.)
Weave to your heart's content.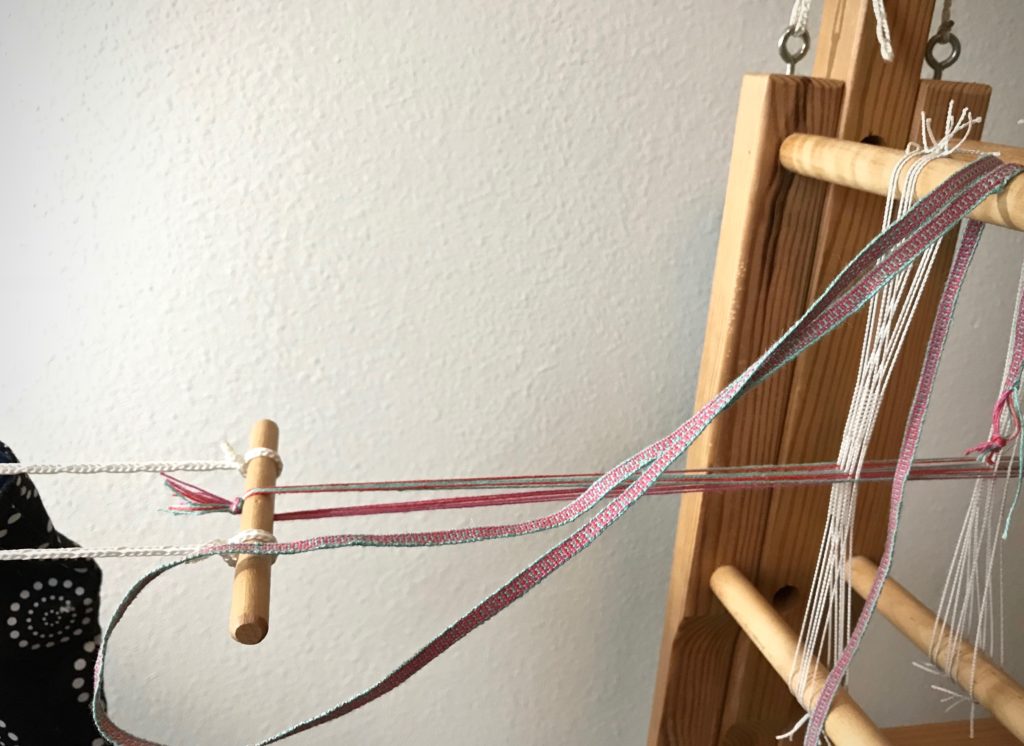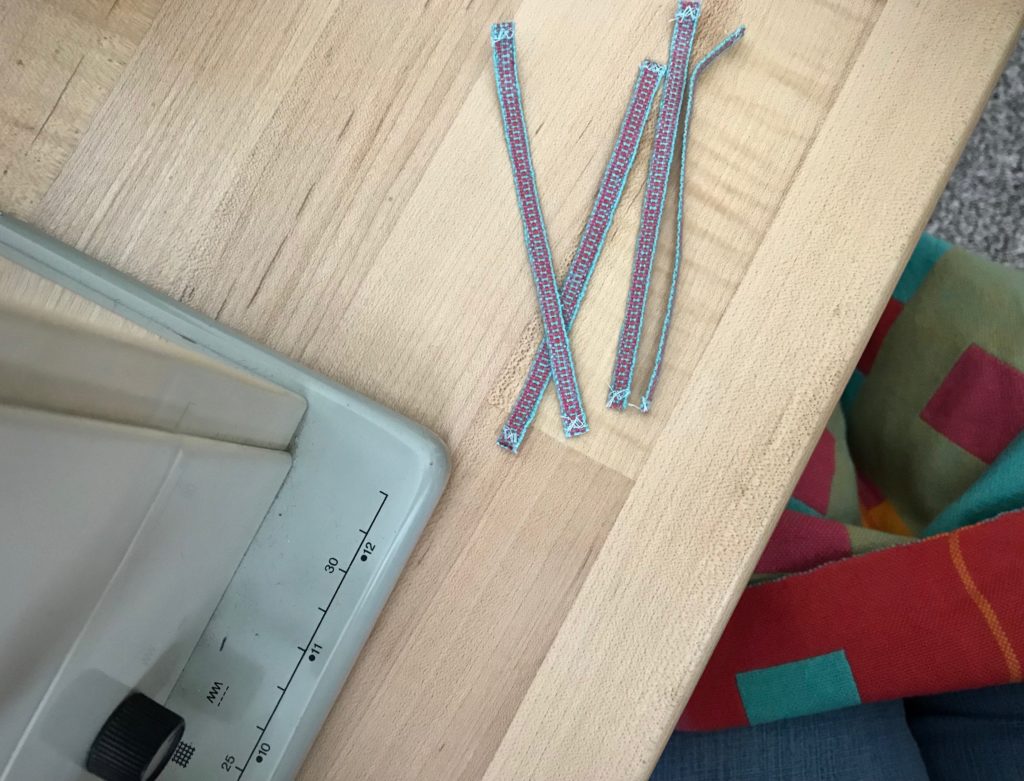 May you find tools you didn't know you had.
Happy band weaving,
Karen