Every time I advance the warp, more of the lizard disappears. After I finish the tips of these toes, the rest of the weaving will be background—the log on which the green anole is perched. The lizard is more interesting to weave than the log. But without the background, the lizard itself would be incomplete. It's all part of the journey. Every bit of the picture is needed to tell the full story.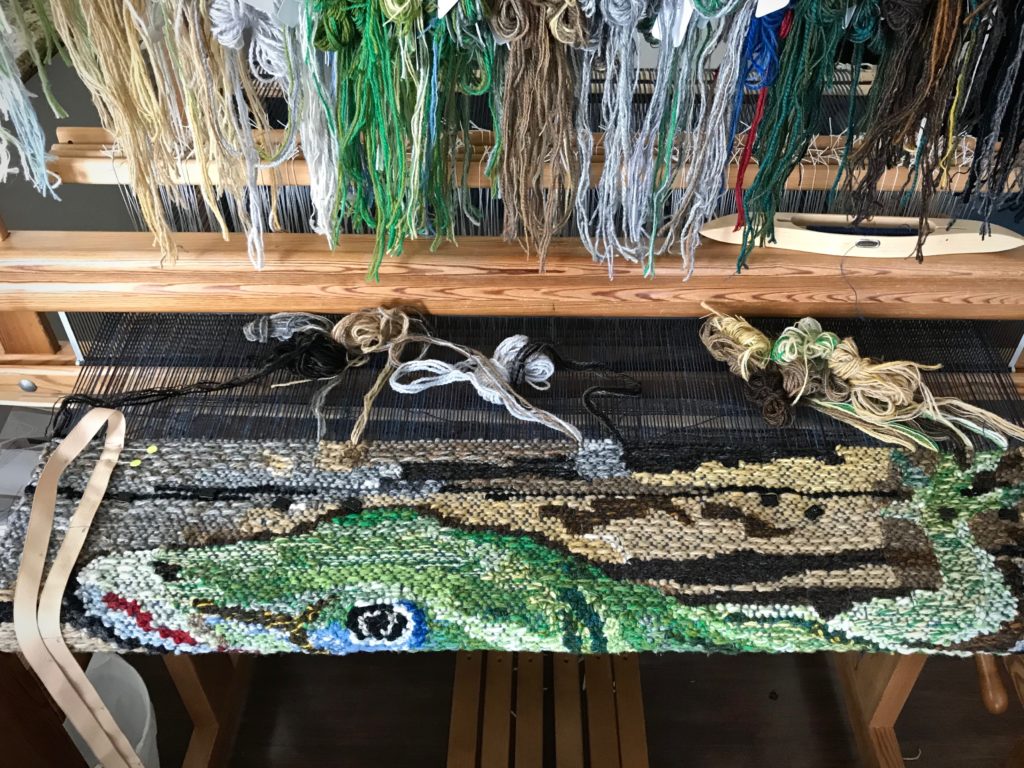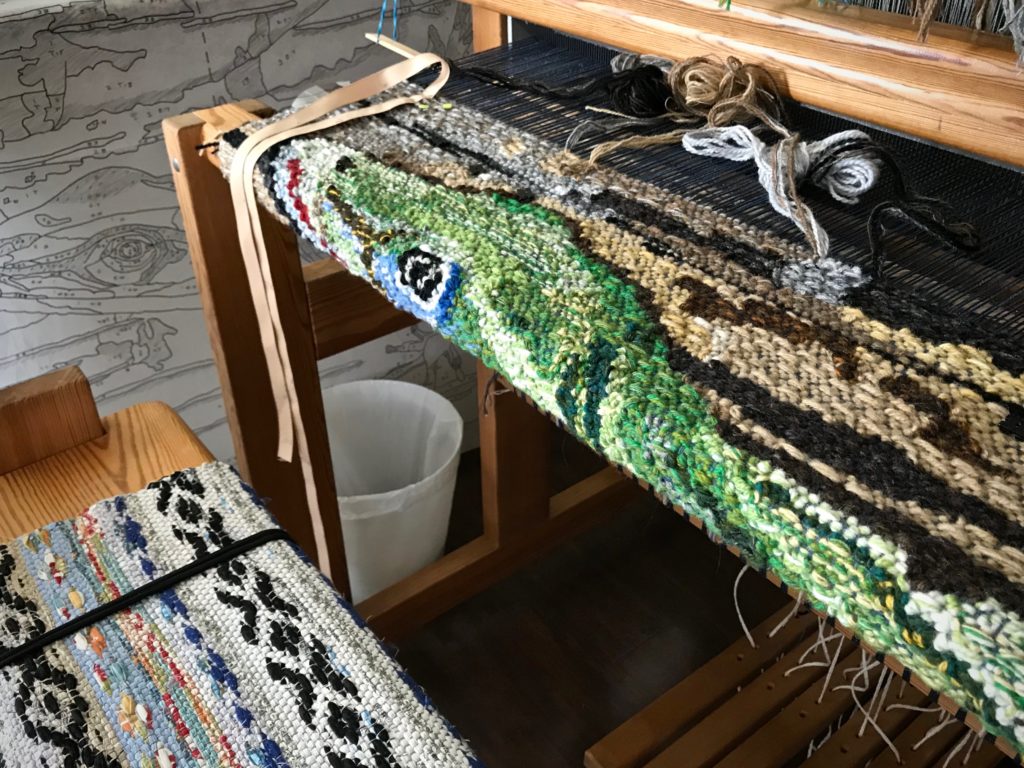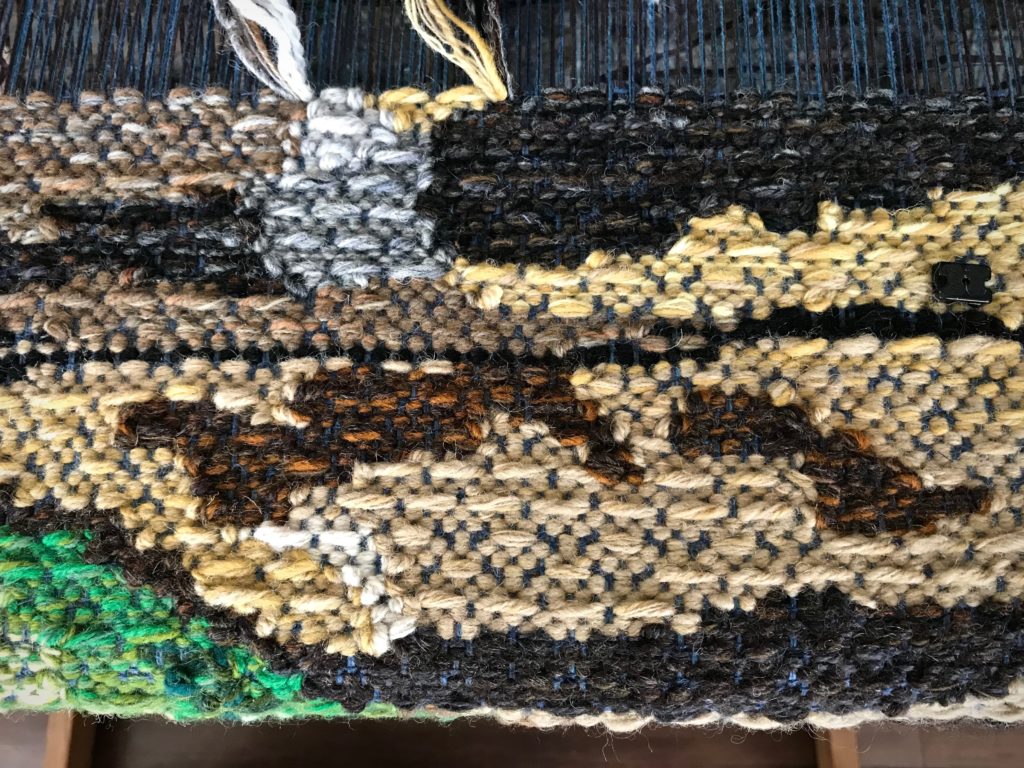 Journey. We are on a journey. We see the scenery changing as we move from one point to another in our seasons of life. There's the main focus, plus the background. All of which tells our story. Knowing that we never see the whole tapestry while it's on the loom, let's ask God to watch over our journey. As a request, not a demand. And then, express gratitude with joy as we see that we've indeed been granted safe passage.
May your journey be joyful.
Happy weaving,
Karen