The tapestry is now at forty centimeters, and the lizard is slowly crawling his way around the breast beam. I treat every ten centimeters as a milestone. It's a good time to examine the work and make additional butterflies. I see that I need forty-four new butterflies to make it through the next ten centimeters! No two butterflies are identical. I vary the combination of yarns for each color set. These subtle color and textural variations add interest and depth to the piece.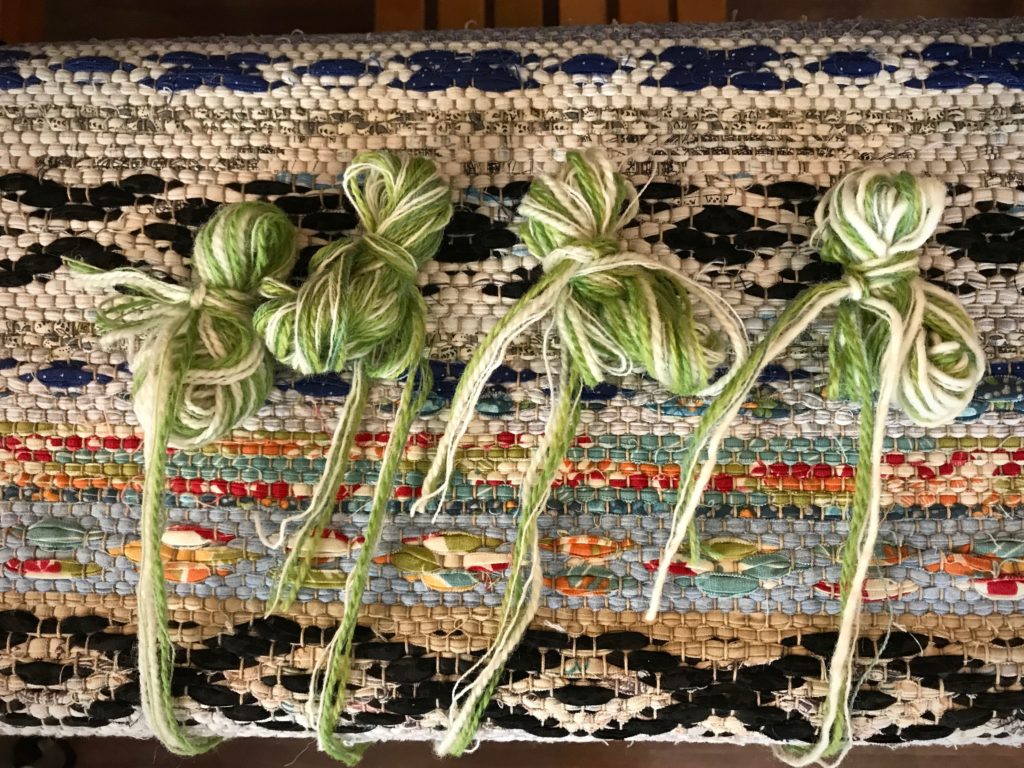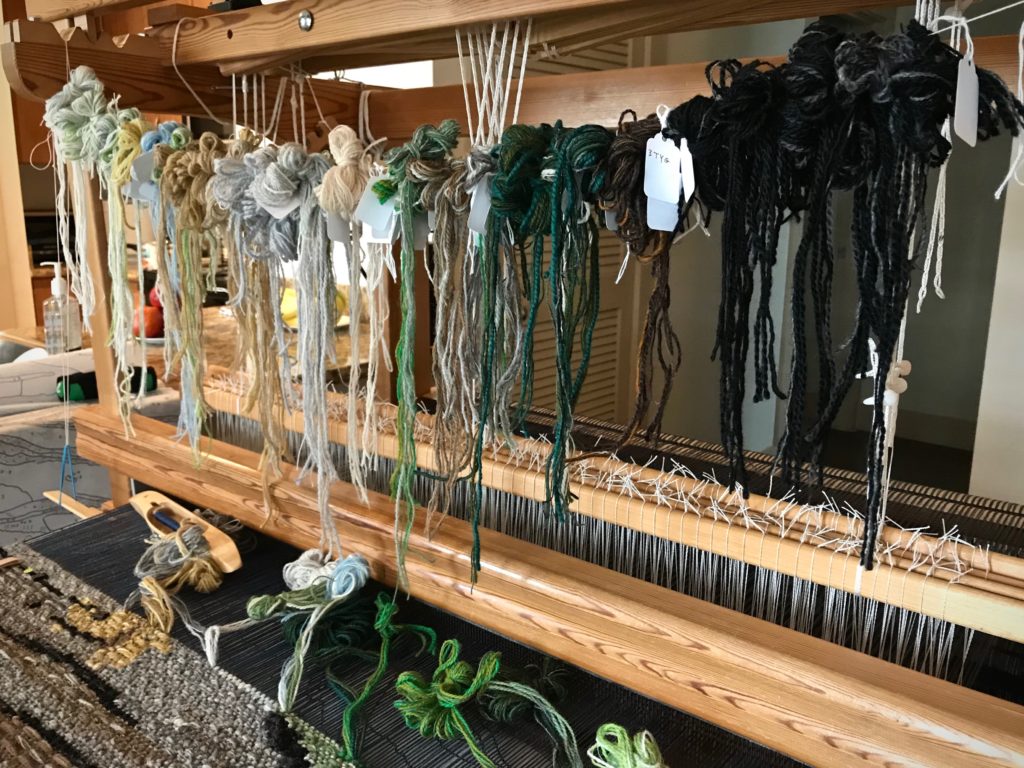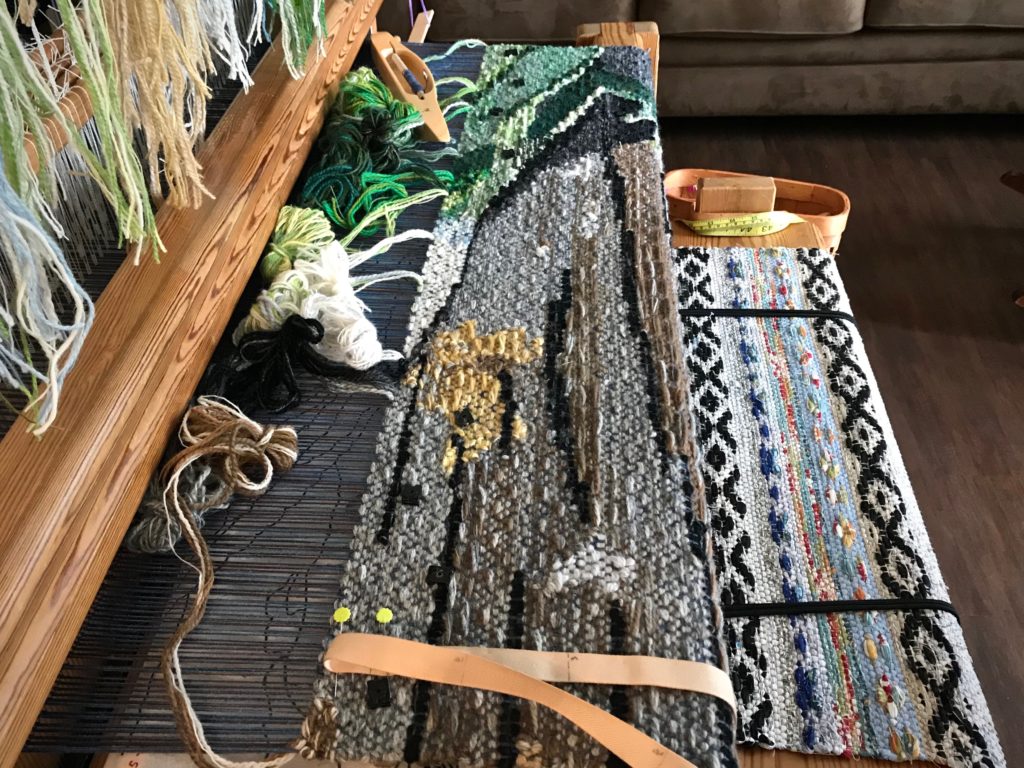 Me. It's all about me. That's exactly what the tempter wants me to think. Everything should revolve around me. Wait a minute. There's a tapestry being woven that is much bigger than me. I may be a single wool butterfly. I'm unique. And my colors and textures contribute to the tapestry in important ways. But I mustn't forget the Grand Weaver. He carefully and deliberately wound these strands of yarn over his loving fingers to create the color he wanted to see in his tapestry. It's not about me. It's about the One who holds me in his hands.
May your unique colors contribute to the tapestry.
Happy Weaving,
Karen