One more little tapestry loom? I signed up for Rebecca Mezoff's Weaving Tapestry on Little Looms online class, and ordered a Hokett loom to go with it. This petite 7″ x 8″ loom is made by Jim Hokett, who uses exotic woods for the looms. Mine is made of bubinga and chechen woods. Very pretty and nice to the touch! This is a 6-dent loom, and I have warped it double, to have 12 ends per inch.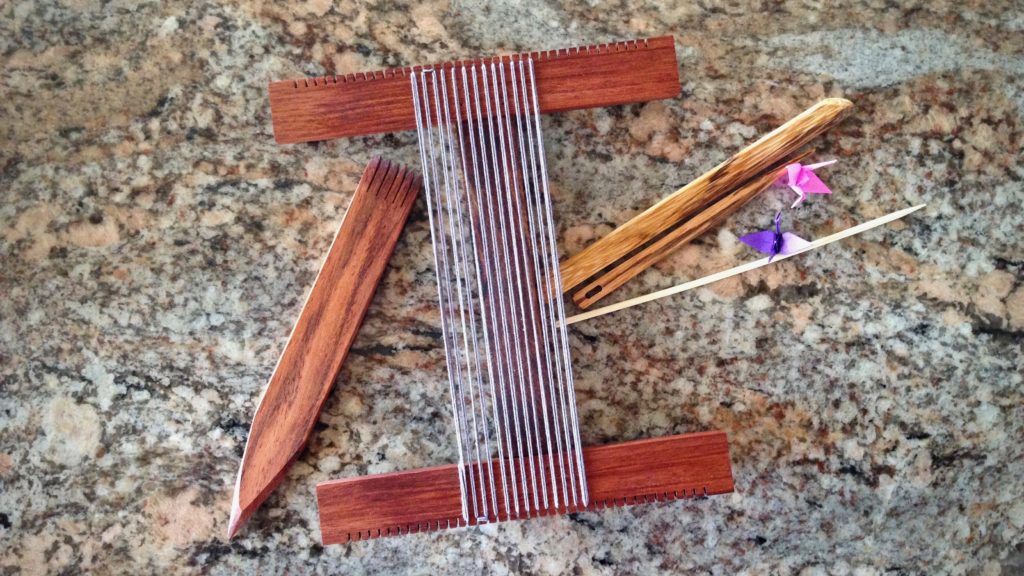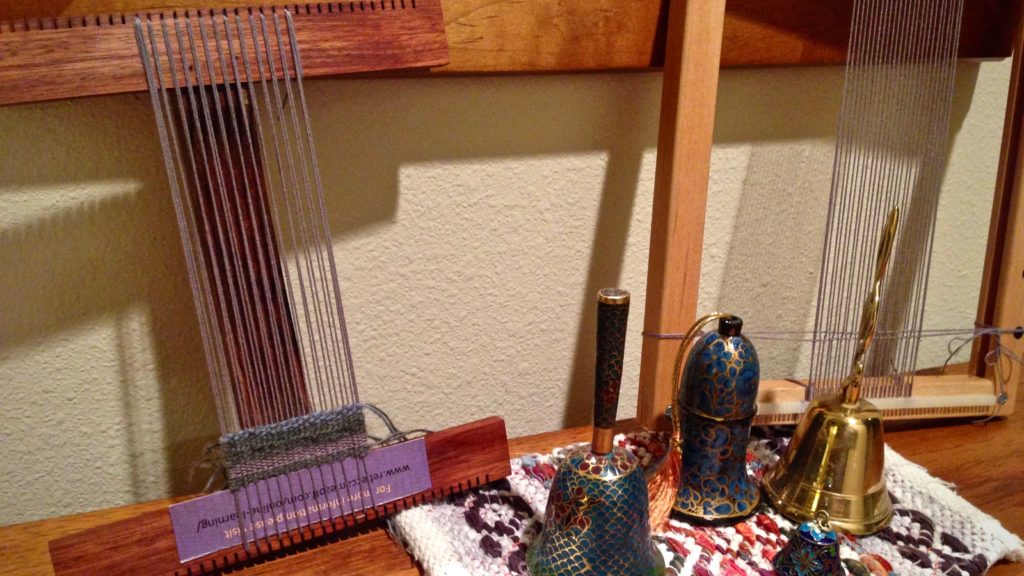 In this course, I am practicing some basic small loom tapestry techniques. Rebecca has a very organized, clear teaching style, so it's a joy to learn from her. As I practice, I am reviewing things I have learned previously; and I am picking up great tips that are new to me. And, for once, lo and behold, I am weaving tapestry from the front!
May your new year start with learning something new.
Happy Year End,
Karen