I just spent three days at Weaving Southwest in Arroyo Seco, New Mexico, studying tapestry techniques with Teresa Loveless. It was a great experience! "Habitat, a Study in Verticals" is a fun and informative class, with exceptional personal attention given to each student. The looms are Rio Grande walking looms that were designed by Teresa's grandmother, Rachel Brown. You weave standing up!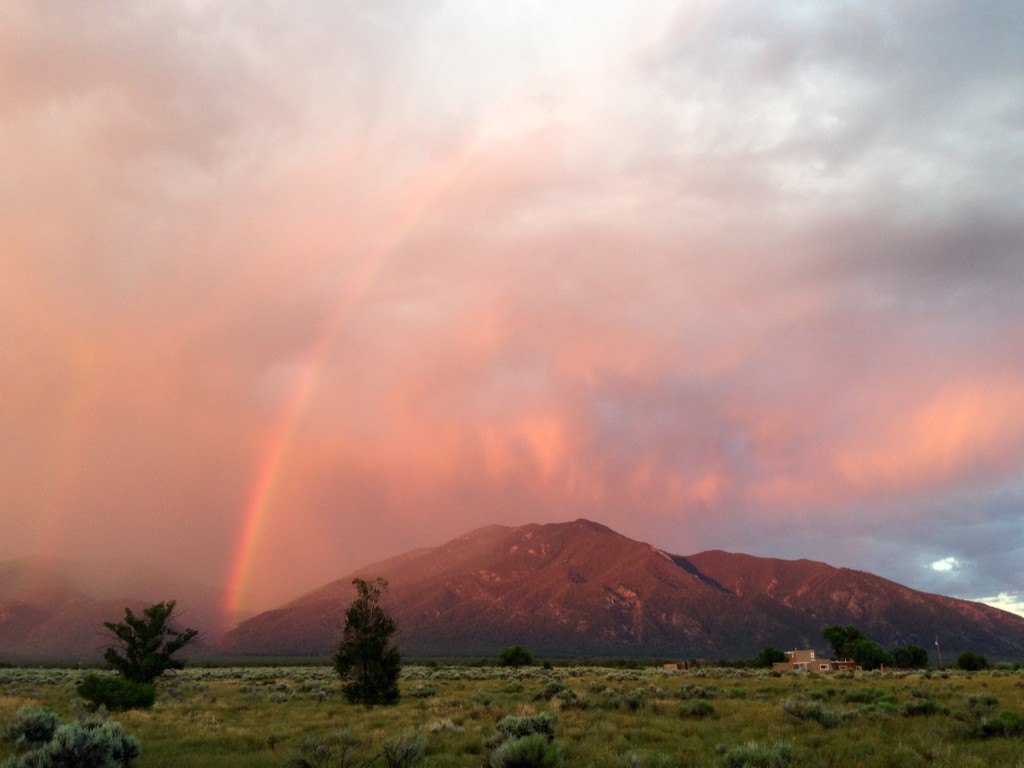 The emphasis for this class is vertical joins in weft-faced plain weave tapestry. Teresa uses memorable words and phrases that help students remember techniques. Just ask me about threads kissing! Besides the vertical joins, we also practiced other tapestry and shuttle techniques, including pick and pick, color gradation, and hatching. Finishing techniques, like sewing in loose threads, stitching slits, braiding fringe, and blocking the finished piece were covered at the end of the last day.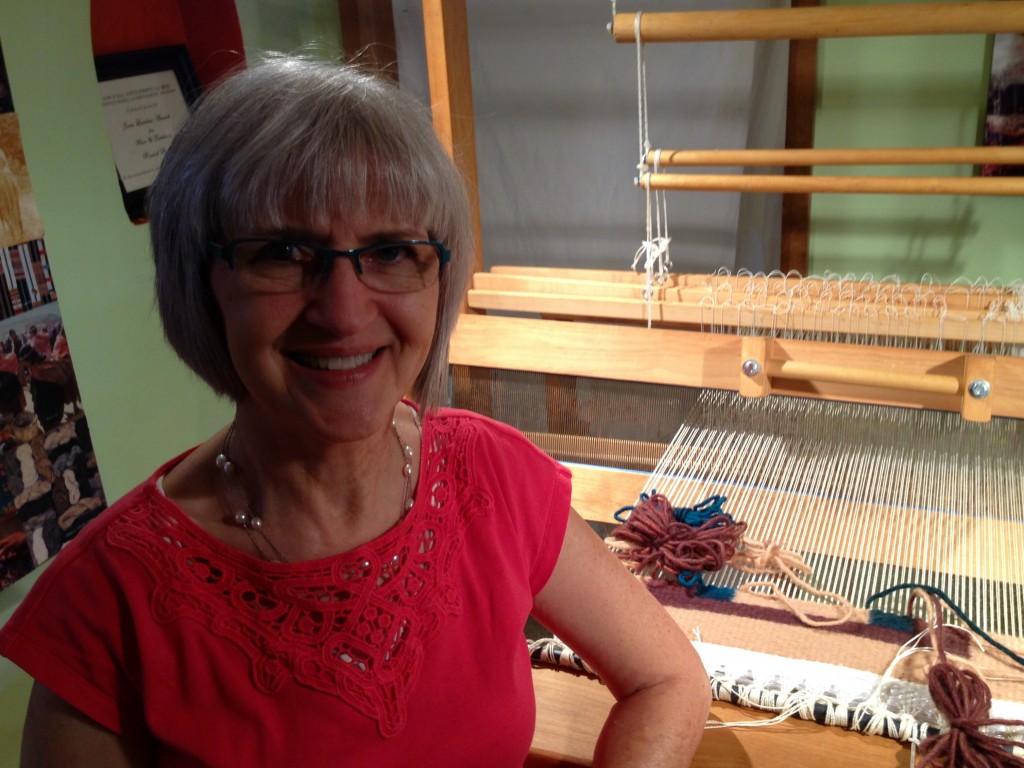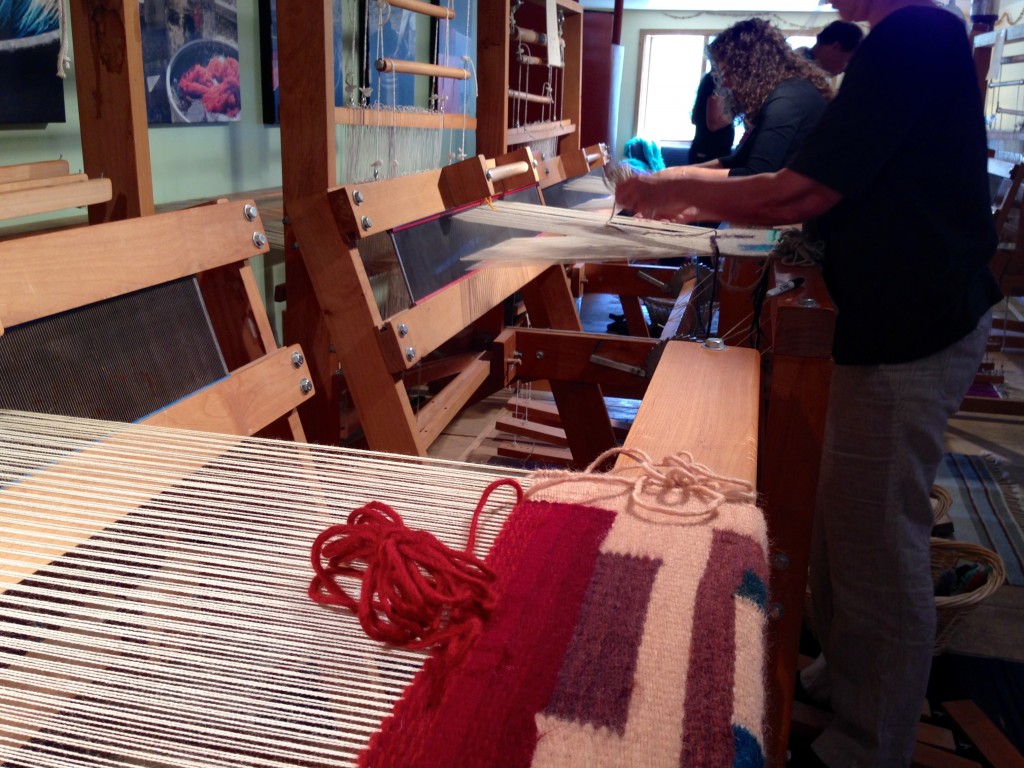 We had a fabulous selection of Weaving Southwest's own rug wool in rich, fabulous colors. To take advantage of the hand-dyed wool's unique features, I chose background colors that had an almost variegated appearance.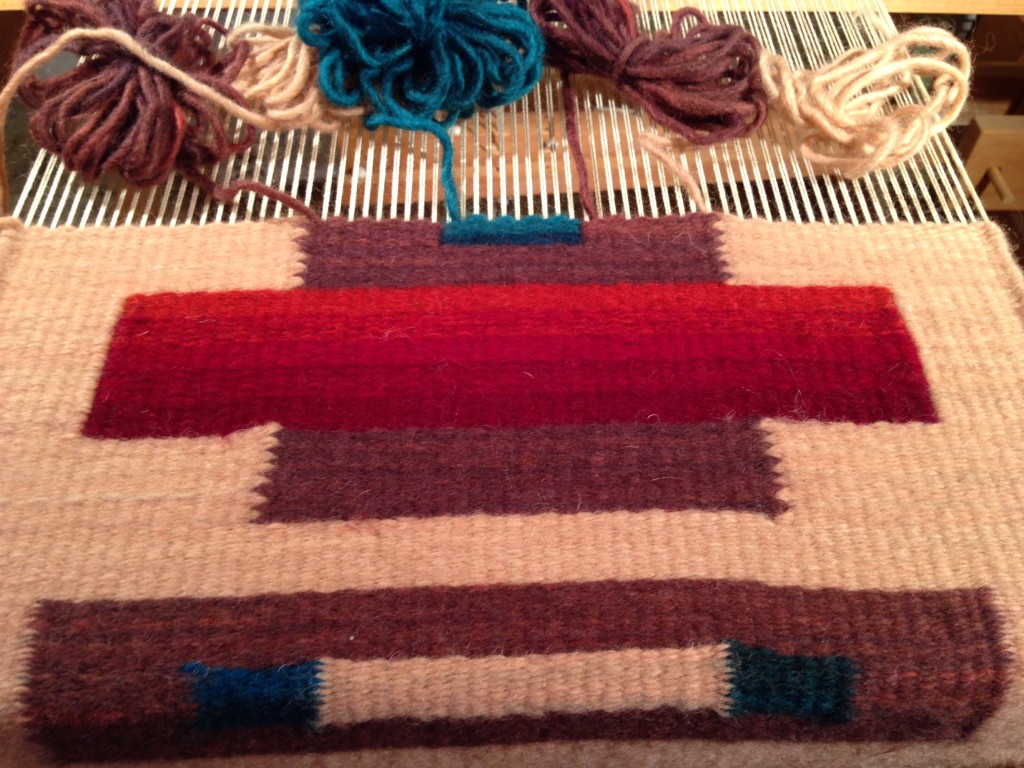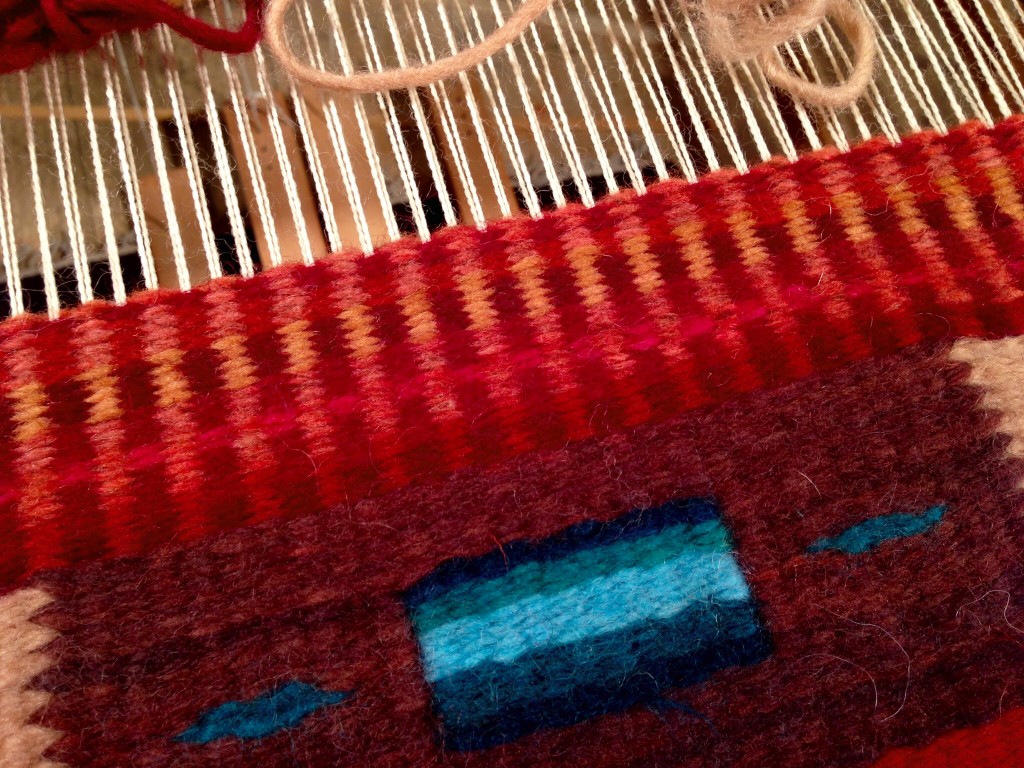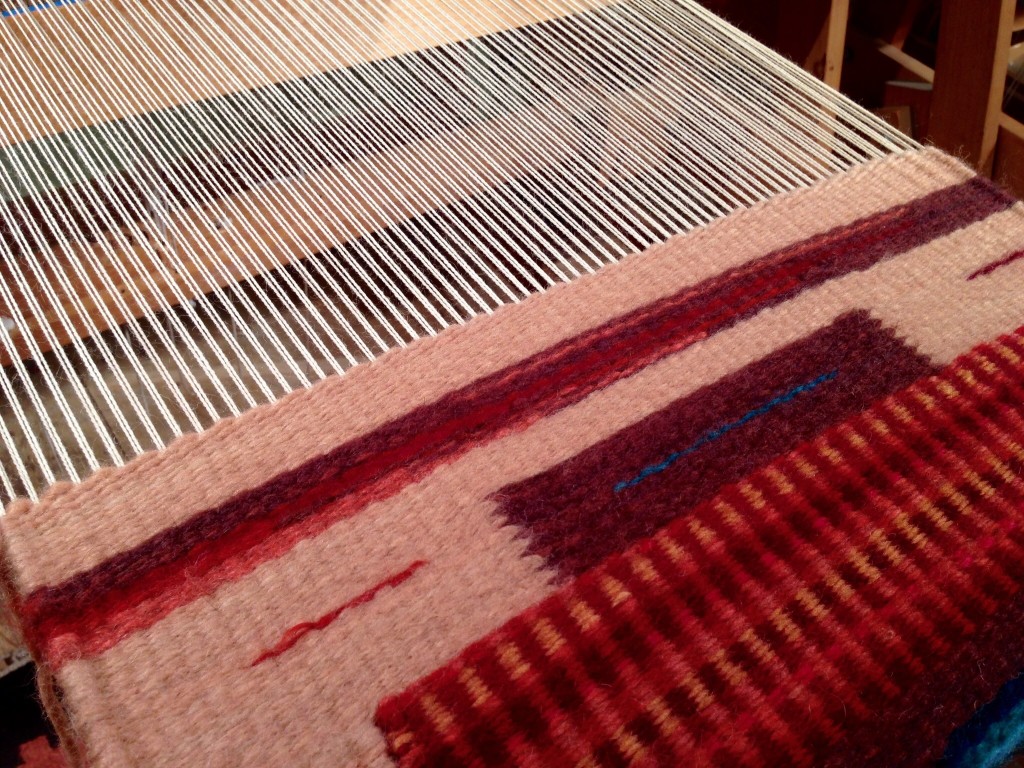 I will show you my finished piece in an upcoming post. And I will share a personal conversation I had with Teresa, talking about her big dreams.
May you learn something beautiful.
Happy Weaving,
Karen