This three-treadle weave was not complicated to thread; and with only three treadles and one shuttle, it is simple to weave. The beads certainly give a festive look, but most of the fabric is woven without the added sparkle. This weave creates an interesting striped pattern, giving physical and visual texture to the fabric, even without beads. Singing adds that kind of interest and pleasant consistency to life, even during times that don't *sparkle* with happiness.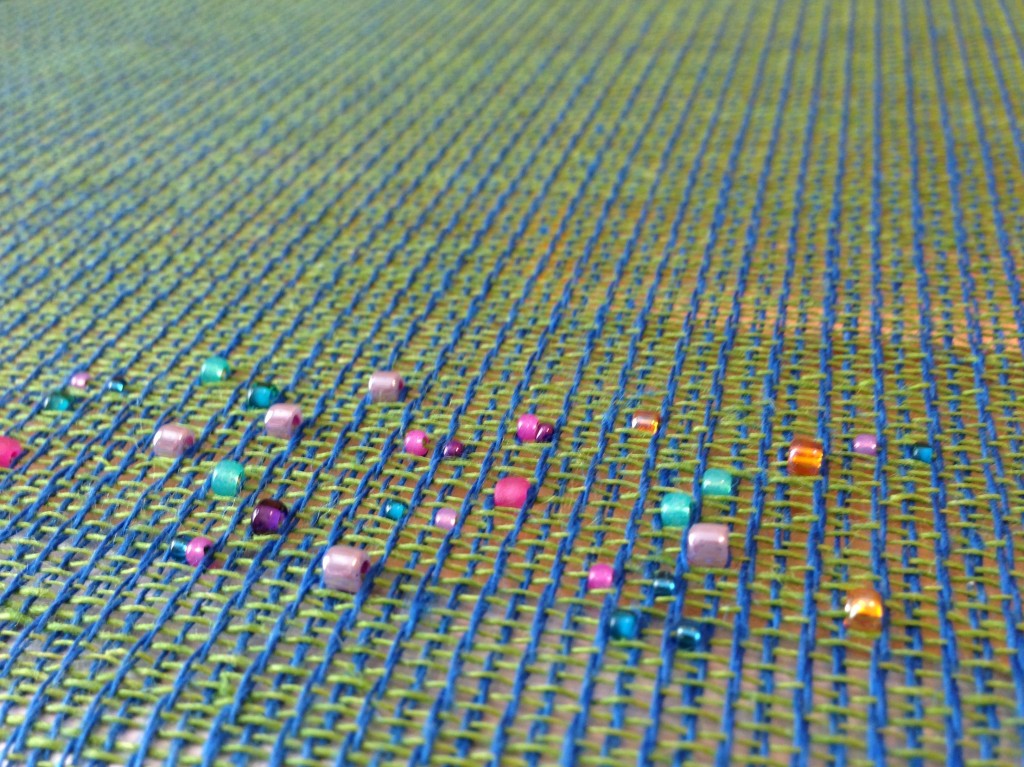 Singing is a sign of a joyful heart, and the only instrument you need is a voice. My dad was a great example of this. He couldn't carry a tune in a basket, but that did not keep him from singing. The thread of joy was woven in him from the beginning to the end of his life–through good times and hard times.
An inner melody of joy gives strength and consistency to make it beyond the happy sparkle times in life. Singing is a natural response to the grand weaver's personal attention. So, go ahead and sing! Don't be embarrassed–your voice is the grand weaver's delight!
May you sing through your day.
Joyfully,
Karen