This little tapestry is a simple representation of a silver-haired lady wearing a pink blouse and turquoise-rimmed glasses. Hmm…, could be me! The imperfections in the weaving might also represent my own shortcomings. The good news is that there is more to life than my physical existence. (Click here to see the beginning of this little tapestry weaving.)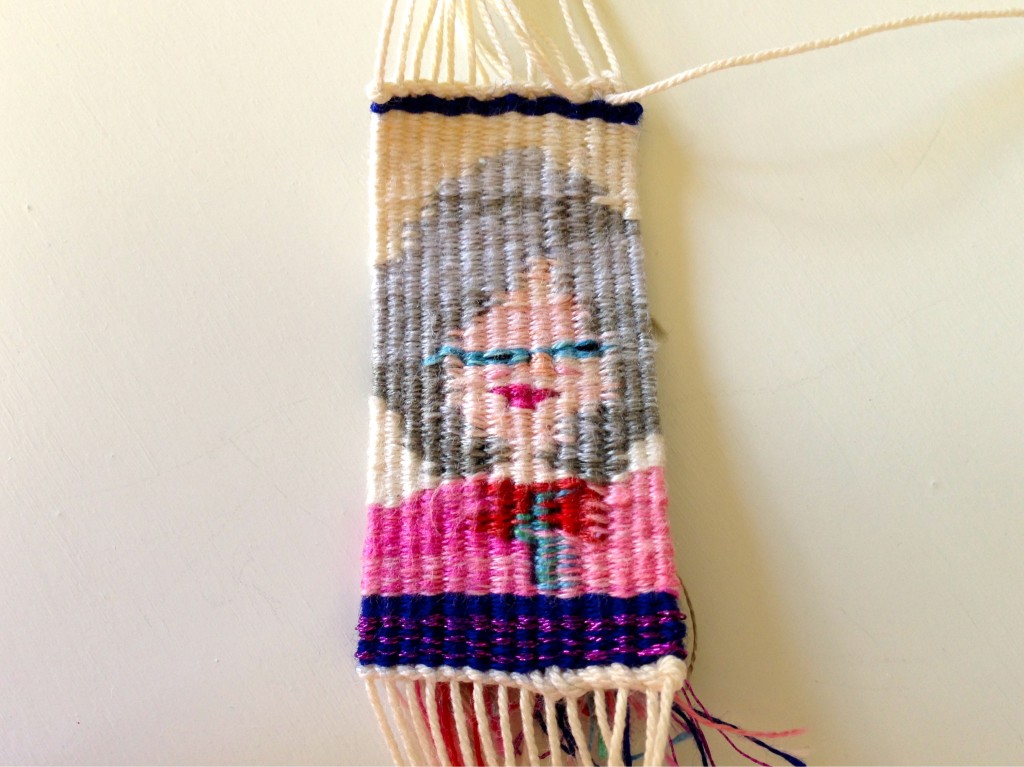 By taking care of our physical bodies, we promote health and well-being; and we gain necessary strength to face what comes. In the same way, I want to take care of my inner person. Taking in nourishment for my soul, exercising my faith, and finding the creator's rest. That's life.
May you get the most out of life.
Being woven,
Karen