In the early 1980's Steve and I signed up for a pottery class at Johnson Atelier in Tulsa, Oklahoma. We still have the hand-built pitcher Steve made. The big thing that happened for me, though, besides figuring out that I am not a potter, was the rigid heddle weaving class across the hall. I signed up for that class, and lo and behold, I discovered I was a handweaver at heart! I found myself in an exhilarating new story; and I acquired my first loom–a 32″ Beka rigid heddle. Weaving became my means of creative expression. Now, several chapters (and a few more looms) later, I am still a happy handweaver. It's part of who I am.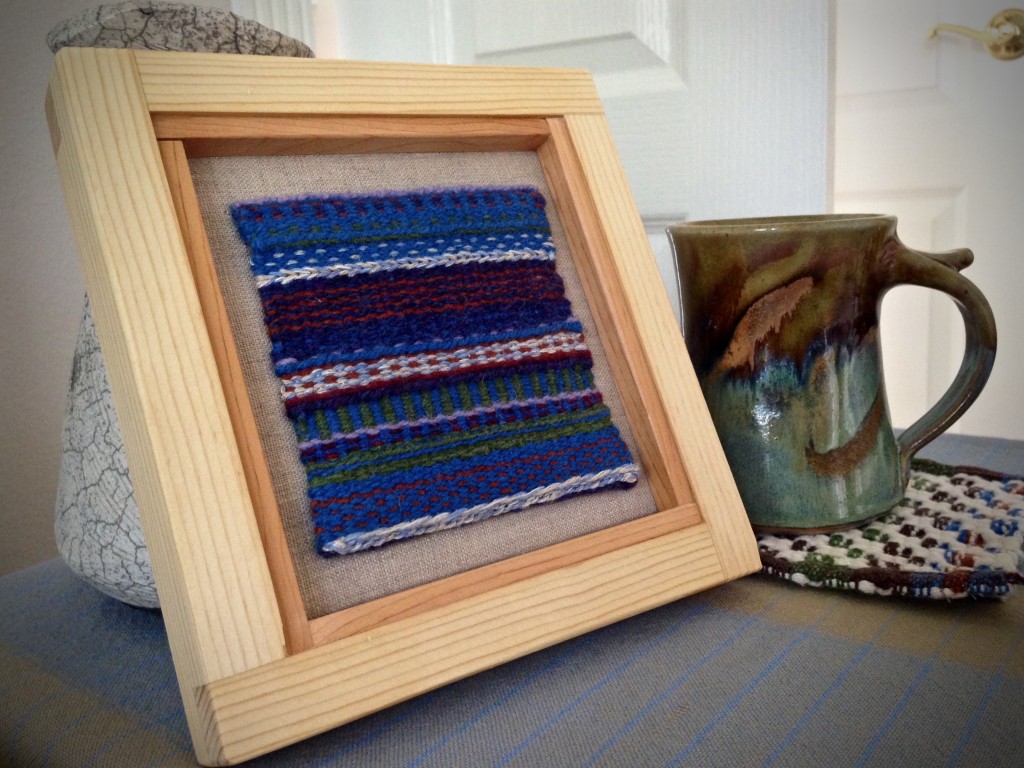 That is how I want my story to be written on the inside, too. Through a discovery that redirects my whole attention. Let a new story be written! A new creation starts on the inside and makes you a new person. The writer of this terrific new story is God, Himself, who makes everything new.
May you find yourself in a true story.
Happily Weaving,
Karen