Tying the fringe into careful overhand knots is taking longer than the time it took to weave the three-yard-plus length of fabric. I would rather just do the weaving part. But without clearly defining the edges of the woven cloth by securing the ends, the whole fabric is at risk of unravelling. (To view this alpaca/Tencel throw on the loom, click HERE and HERE.)  We form distinct edges on our life's fabric through the interactions we have with people around us.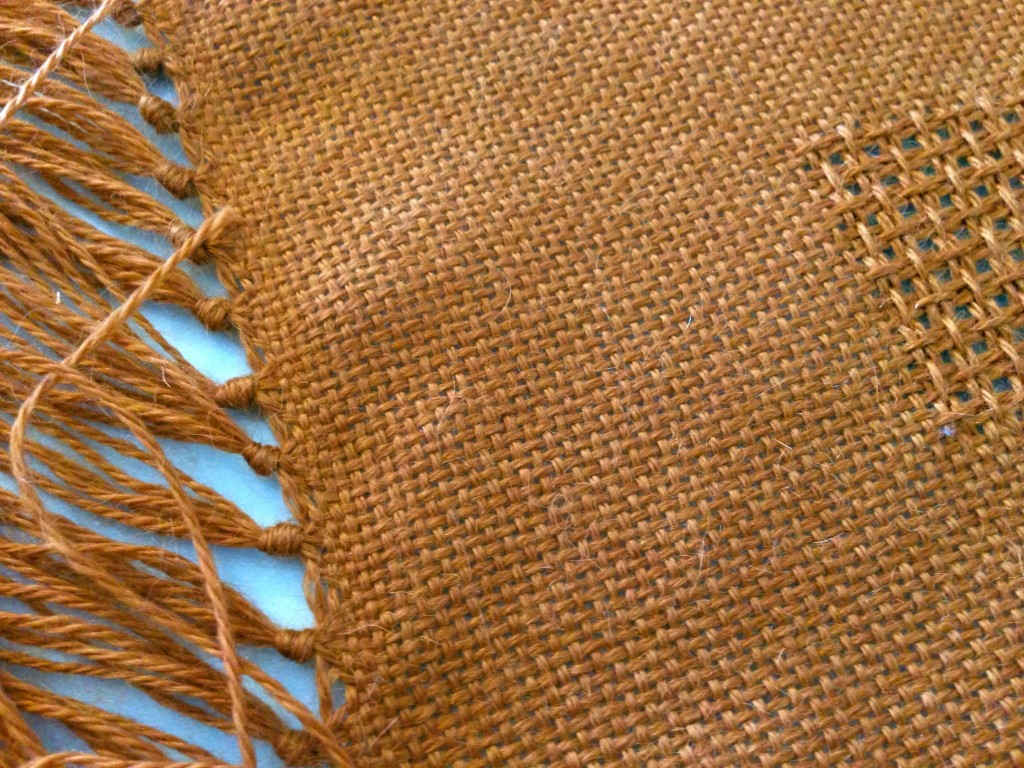 With relationships, it is tempting to take the easy way out. Quicker, painless, and less stressful. But it is the challenges from other people that help define who we are. Without the clarity of knowing what we stand for, we are at risk of falling for anything. Don't avoid the often tedious work of making sure all your ends are secure.
Our challenges to each other sharpen us, finishing us for a greater purpose. Like iron sharpening iron, it is the abrasion that sharpens us, defines our edges, and brings the point of our lives into focus. All those loose ends tied into knots–ahh, the process is worth it.
May your finishing edges be as beautiful as you are.
With a few more loose ends,
Karen