I love weaving rag rugs, especially Swedish-style rugs. Even though I have a design in mind when I start, I often work out details at the loom. Each rug needs a header–a few inches of weaving that secures the wefts so the rug will stay together when it comes off the loom. The header is woven right before and after the rug, and is removed during rug finishing. It was in the header for this rug that I worked out the treadling and color sequence for the rosepath (rosengång).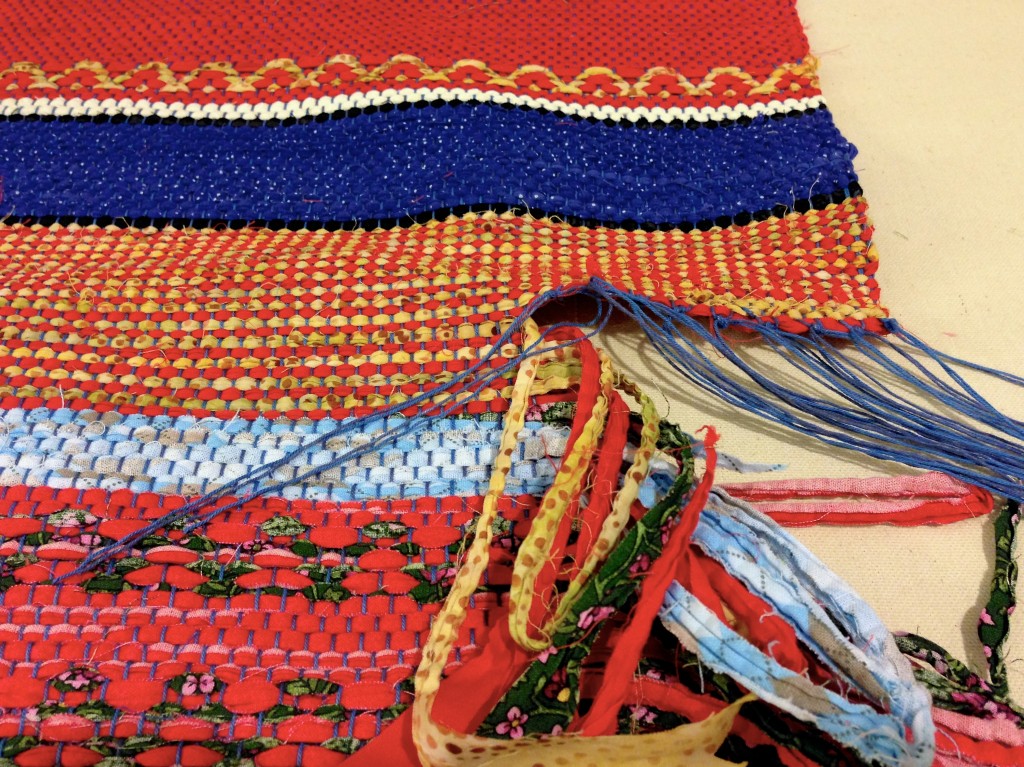 What do you do when life unravels? Hold what you have and try to fix what is failing? If we could see the whole picture, we might see that the part we want to hold onto is the header before the rug. That header may be where the design of the weaver is formed in us, to be repeated in another setting. The header was necessary, but now it is time to let it go.
When things are falling apart, we must look to the master weaver. Yes, the trouble is immense and we don't know how to fix it. So, we speak to the one who holds the design. We do not know what to do; but, master weaver, our eyes are on you.
May your eyes see hope on the horizon.
Being woven,
Karen