New beginnings. Same warp, but a new rosepath rag rug. This one may be better than the last. We won't know until the rugs are all unrolled from the cloth beam at the end. I varied the colors, the treadling, and the hems for the rugs on this warp. I wanted to start over with each new rug. A fresh start means a chance to make fewer mistakes, and it's an opportunity to do something different.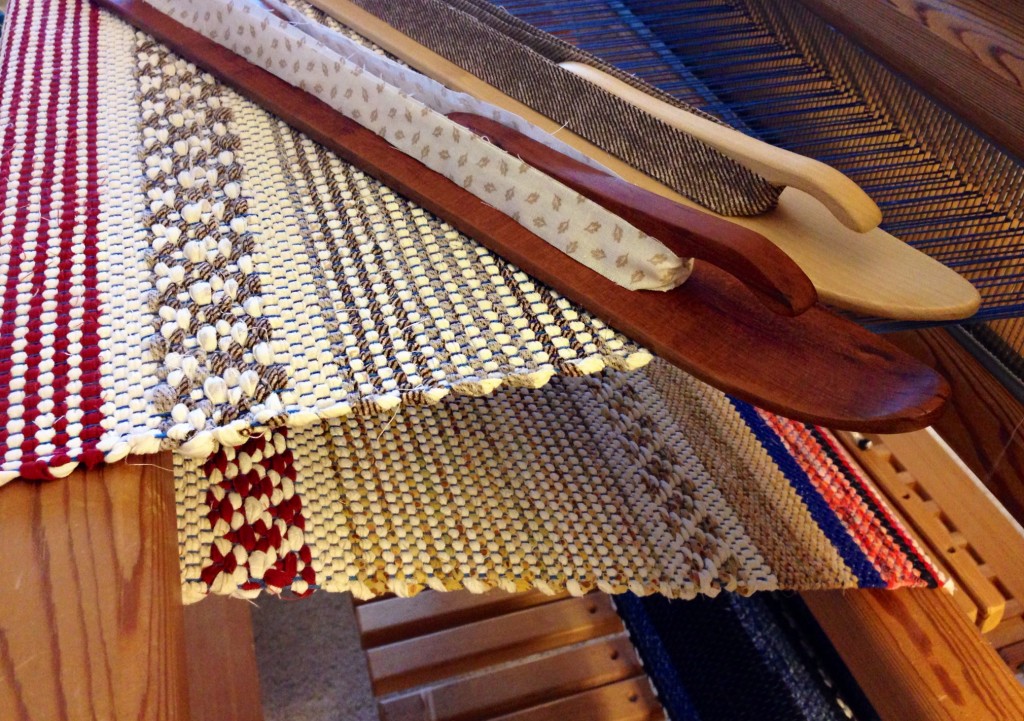 Are you getting a fresh start for this new year? A new start gives us the courage to break out of a rut, or to walk away from bad habits. Who doesn't have unstoppable optimism with new resolutions? As we are pressed by time and real life, though, our hope and enthusiasm wear away much too soon. A successful new beginning requires a new outlook; otherwise, the discouragement is even greater when we find ourselves on the old familiar path that was leading nowhere.
Our grand weaver's perspective transcends human time. He sees the end as clearly as the beginning. Thankfully, the new beginning that he offers brings us a hope-filled outlook that makes corrective change possible. He opens our eyes to see the threads he is faithfully weaving that bring our new beginnings into his story.
(Thank you for coming into my *virtual* weaving studio for a friendly chat. Warped for Good still feels like a new endeavor to me after these nine months of getting started. I deeply appreciate all the encouragement you have given me!)
Here are the three posts that were the most popular in 2013: Quiet Friday: Rag Rugs, Conversation with Becky Ashenden, and Quiet Friday (Rosepath Band)
May your best accomplishments outlast you!
Happy Weaving,
Karen