Handwoven rag rugs hold a fascinating appeal for many people. Does it have to do with the secure feeling of being home? After all, rag rugs are to be walked on at home, are they not? You don't expect them at work, in the marketplace, or in palaces. A walked-on rag rug says, "Home, sweet home."
Besides a sturdy floor loom (mine is a Glimakra countermarch loom), only a few good tools are needed to weave a rag rug. There are many different ways to prepare and weave fabric strips to make rugs, but I would like to show you how I do it with the tools that serve me well.
For cutting fabric strips:
Olfa Cutting Mat (24 x 36 inch) – Large enough to cut long strips.
Olfa Lip Edge Ruler (24 inch) – Essential for consistency and ease of measuring. The lip of the ruler catches the edge of the mat and keeps the ruler from shifting as you cut.
Olfa Deluxe Rotary Cutter (60 mm) – The 60 mm blade easily cuts through several layers of fabric (much better than a 45 mm blade). My other brand rotary cutter did not hold up to extensive use.
Ansell HyFlex Kevlar Cut Resistant Glove – My woodcarving husband suggested this for me. The cutter blade is dangerously sharp, so the protective glove is a wise idea.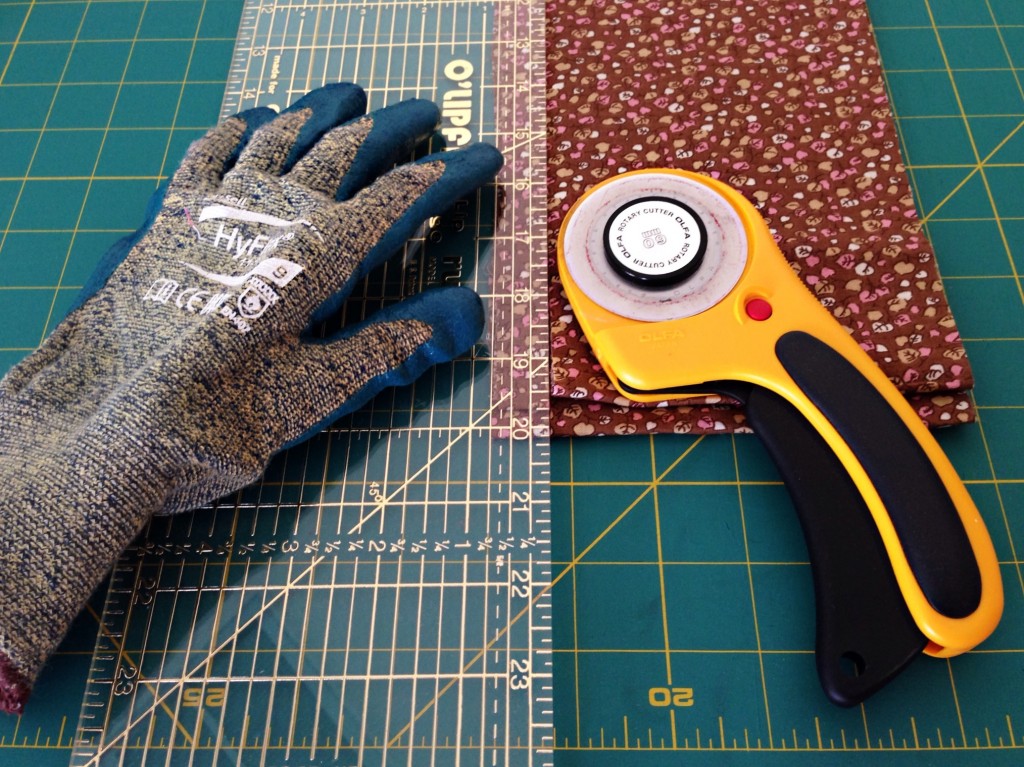 For weaving rag rugs: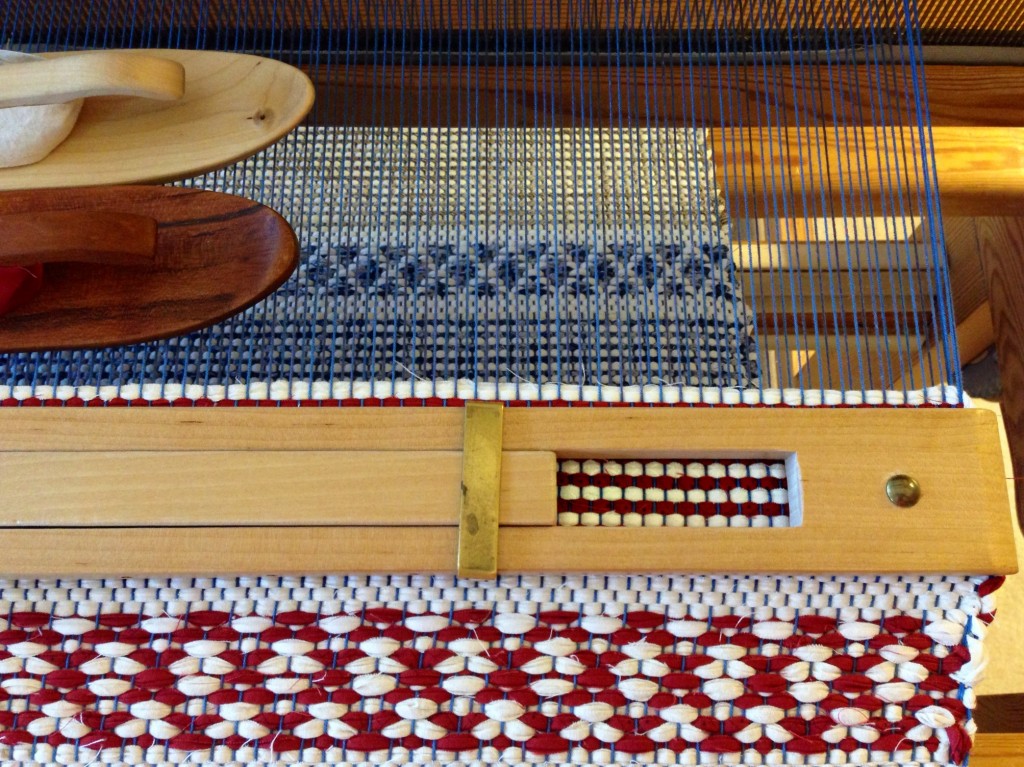 Turquoise Cart from Ikea – Not particularly essential (a chair with a box would do), but entirely useful. Why not have a pleasant and organized way to keep the fabric strips, shuttles, and supplies close at hand?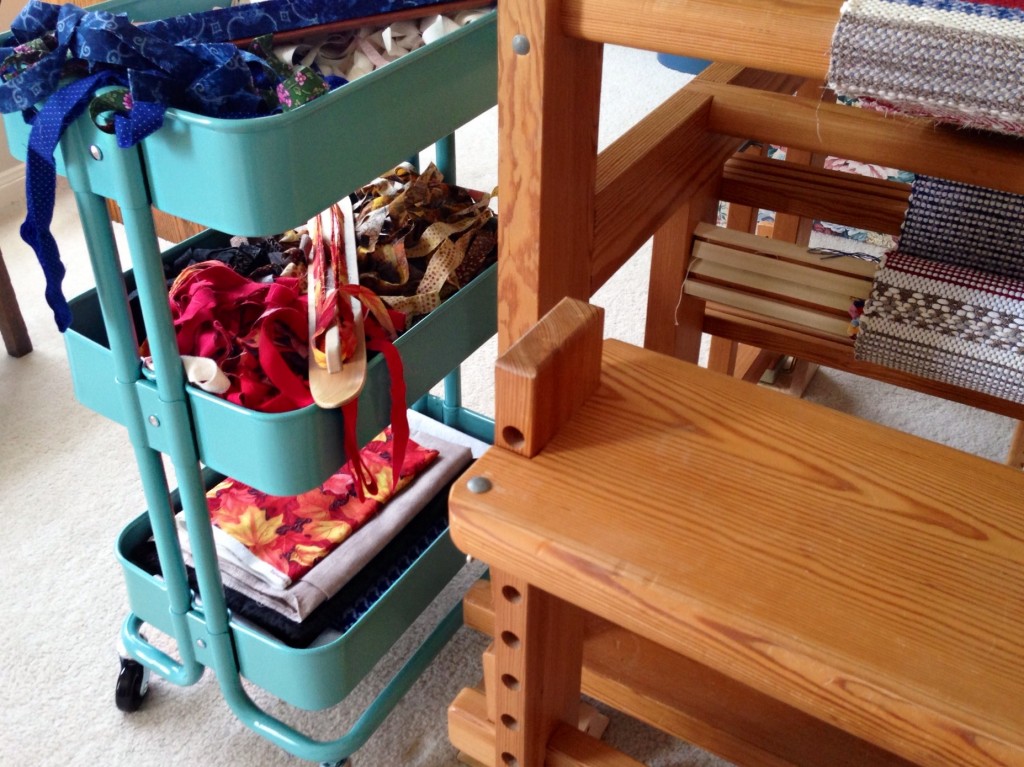 Ski Shuttles – My favorite ski shuttle, of course, is the beautiful cherrywood shuttle that Steve made for me–a delight to see and to touch. This type of shuttle is perfect for the way I weave rag rugs. A five-yard strip of fabric, cut with tapered ends, is easily wound on the shuttle. When the shuttle is empty, I wind on another fabric strip. I overlap the tapered fabric ends in the shed. There is no ripping, sewing, folding, or pressing. Simple, seamless, secure.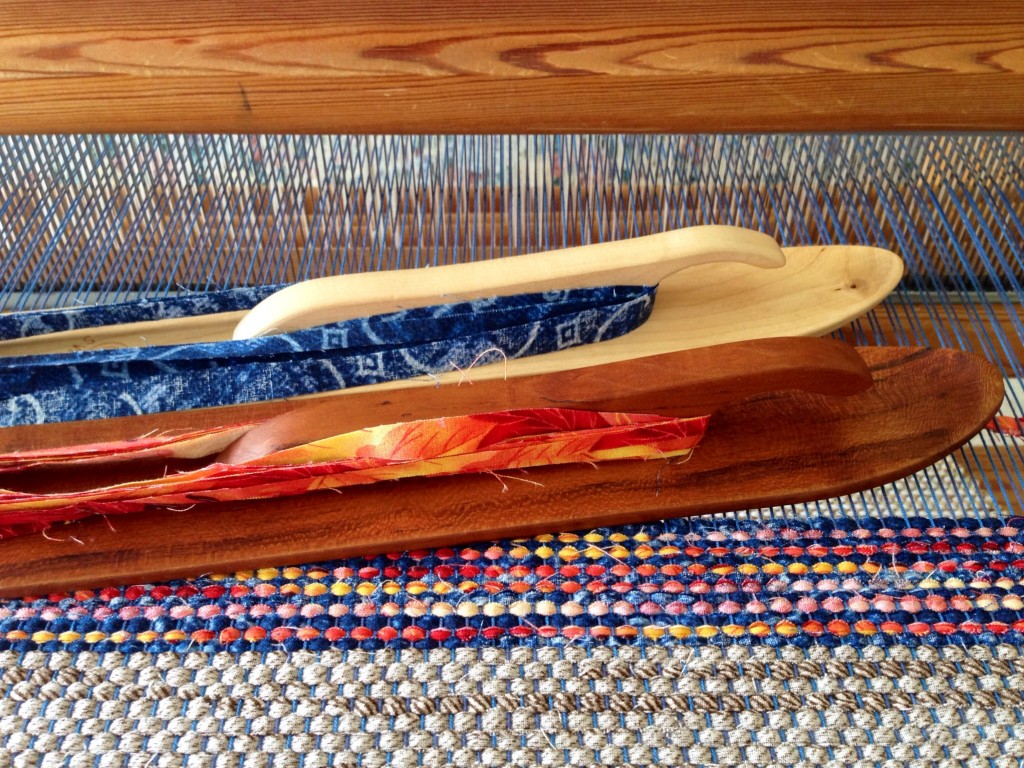 May you rest in the comfort of your home, sweet home.
Happily Weaving,
Karen