As soon as the cloth is cut from the loom, the threads begin to relax. On the loom, the warp width for these rag rugs was 27 inches (68.5 cm). How quickly everything can change! Now, spread out on the floor, the width has already narrowed to 25 inches (63.5 cm). In a week or two, the width will have narrowed by another 1/2 inch (1.25 cm). [How do I know? THIS CHRISTMAS RUG, cut from this same warp a few weeks ago, is now 24 1/2 inches (62.25 cm) wide.] Since all the looming tension is over, these rugs can just lay back and relax. Haha! That's how I feel whenever a few demanding weeks or months finally come to a close.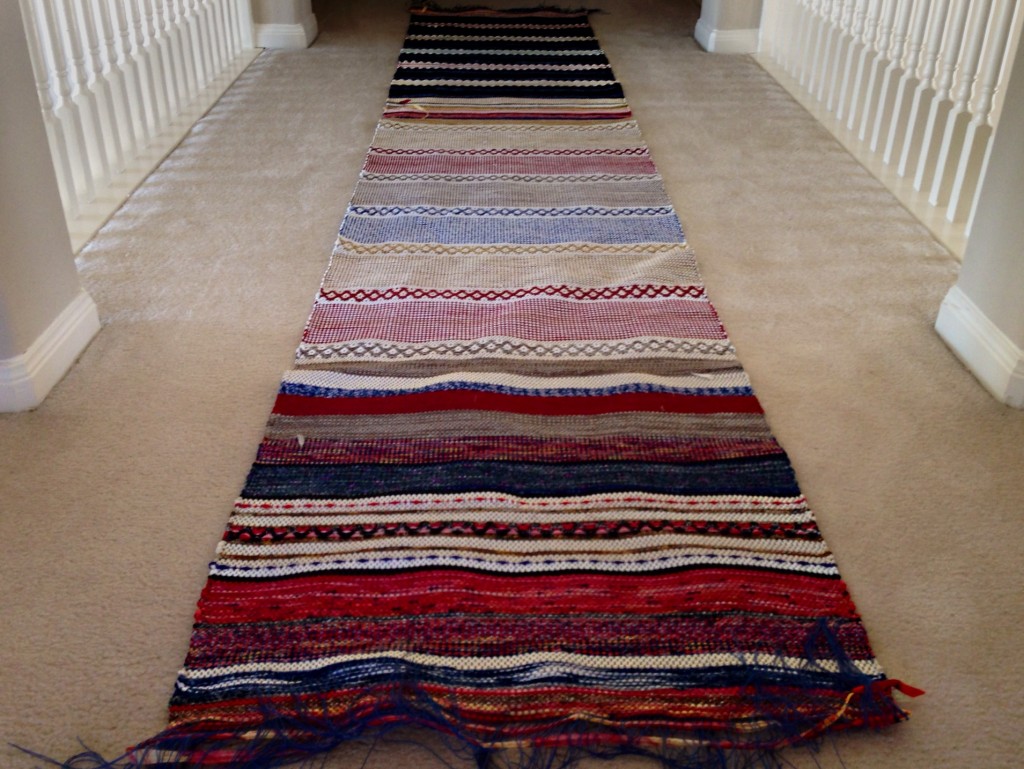 We do need the experiences that stretch us, and we need the relaxed times as well. Life will always have its ups and downs, but there is one thing that brings consistency through it all. Faith. Faith looks back and remembers being rescued; and faith looks forward into the unknown with courage. A life of faith is a life that is full. Not full of stuff or projects, but full of meaning.
Love. Belief. Joy. These are the gifts we bring to our rescuer. Our faith in him is rewarded with his own nearness. So, whether stretched or at ease, we know with confidence that we are loved.
May your faith be renewed.
Love,
Karen