What is your operating system? I am not referring your computer or mobile device. I am talking about the mindset behind your weaving endeavors. Quality, quantity, visual appeal? Decide what kind of weaver you intend to be, and you will operate out of that.
Tying rya knots is new for me. Each 4 1/2″ / 12 cm cut piece of wool yarn (I have an assortment of Åsborya, Tuna, Jason Collingwood rug wool, Mattgarn, and some novelty knitting yarn) is tied around two pairs of warp ends, producing a shaggy pile. Threaded for rosepath, two pattern repeats are to be woven as background between each row of rya knots, using doubled fine wool as weft.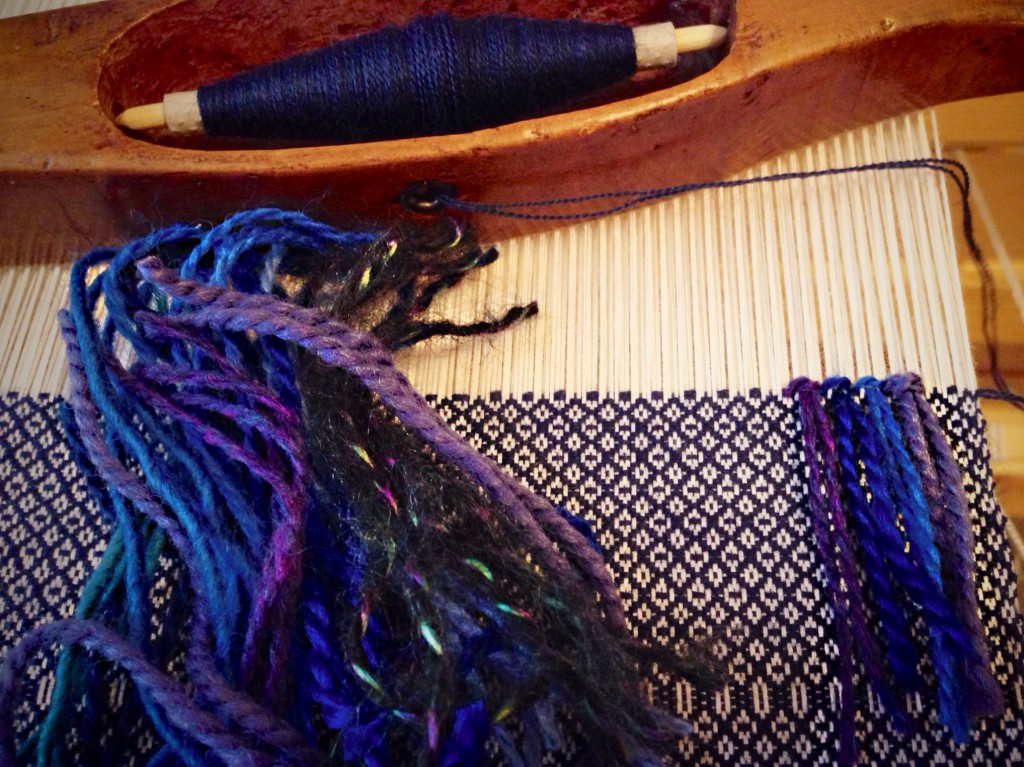 Certainly, we do aim for quality in our woven creations. Being intentional, that mindset works like an operating system. Everything from choosing materials to practicing for improvement reflects that foundational mindset. We can decide on an operating system for our lives, too.
You are gifted. Maybe your talent is design, or efficiency of motion, or color expression. You have other gifts, too, that spill into your relationships, such as problem solving, leading, or serving. Choose love as your operating system. When your gifts operate out of love, your gifts are not wasted. The fabric of relationships in your life will reflect the strength and grace of your operating system.
May your fabric quality be stunning!
With love,
Karen