Do you have a melody? Being a musician at heart, it's fun to think of my weaving loom as a musical instrument. This is an instrument that produces fabric instead of harmonies. Throwing a shuttle takes practiced precision, as does gliding my bow across the strings of my 'cello. When I step on treadles to change sheds on the loom, I imagine myself on the bench of a majestic pipe organ, playing the low notes with my feet. Every pass of the shuttle brings the formation of a melody in color and pattern. Rosepath is the prettiest melody of all. And rhythm, of course, is felt and heard as I play the loom instrument.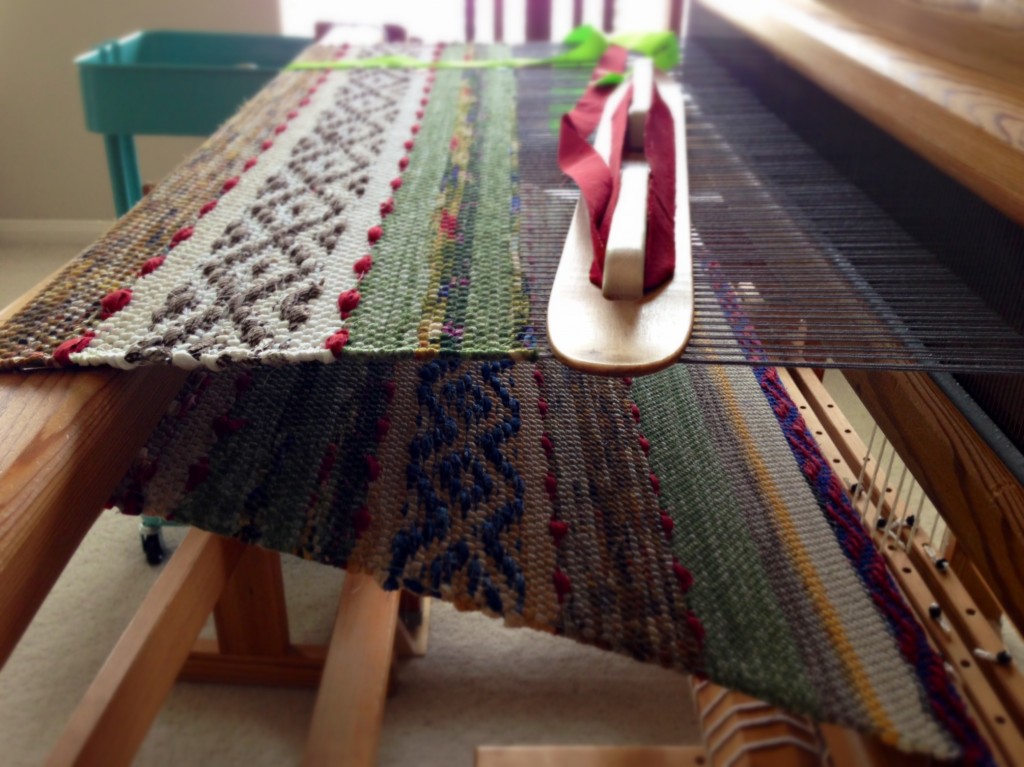 I make textural melodies on my weaving loom. I am certain my maker takes note of the music I make here. Whatever you do with a thankful heart becomes a song. And that song is your gift to your maker. When you turn what you do into an instrument of praise you experience the smile of God.
I have a melody, and I have a Melody, whose birthday is today, and whose wedding is eleven days away. Maybe she needs a new rug as a housewarming gift…
May you sing your melody out loud.
With a thankful heart,
Karen