If the ends are not secured first, before hemming, the rug will unravel. Therefore, I end the weaving with ten rows of rug warp, and then three inches/eight cm of a scrap fabric header. When I cut the rug from the loom I leave four inches/ten cm of warp for tying knots.
The header is removed little by little as I make my way across the rug, tying pairs of warp ends into square knots, and cinching them up to the edge of the rug. I trim the ends to 1/2 inch/1 cm. Next, I fold and steam press the hem. With a blunt tapestry needle and a length of warp yarn 1 1/2 times the width of the rug, I stitch the hem closed by catching the warp threads. The warp ends are fully secured and closed up in the hem. This rug will endure through years and years of wear and tear.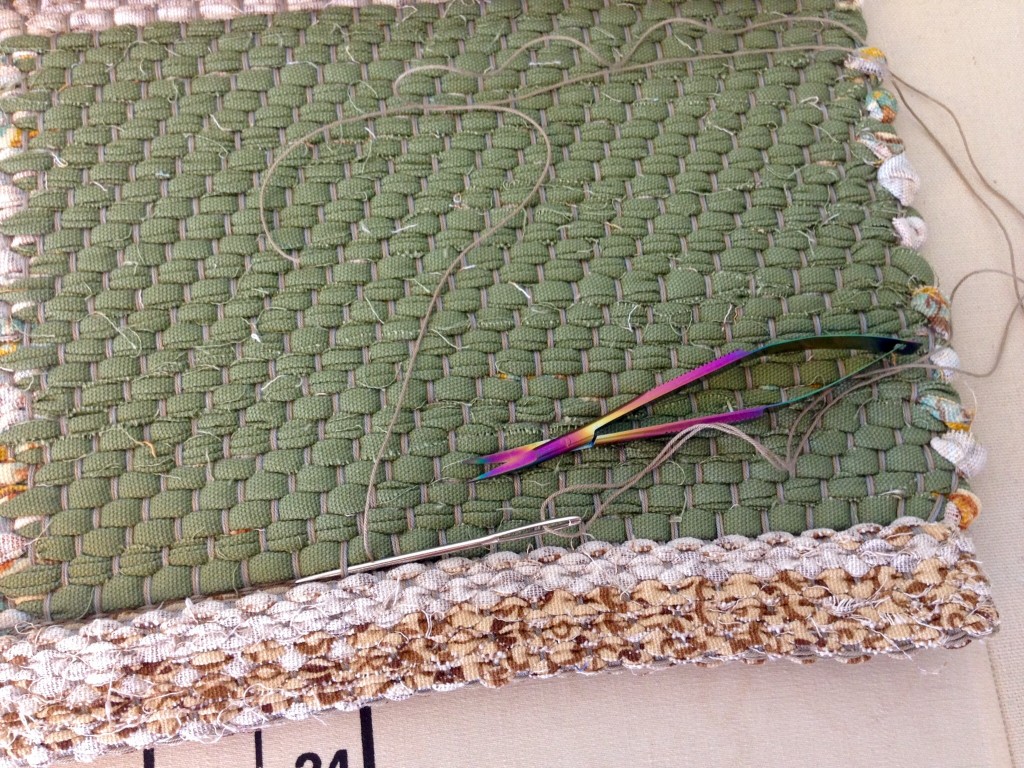 Guard what you believe. It is what you believe that determines what you think, from which your behavior is formed. When beliefs are convictions, rather than mere philosophical ideas, they are firmly knotted in place, hemmed in by wisdom and truth. Nothing will unravel this cloth.
May your convictions stand the test of time.
Happy Finishing,
Karen