My rag rugs start with leftovers. It is a great place to begin. By leftovers, I mean fabric strips that are left from previous projects. Unlike many traditional rag rugs that are made from recycled fabrics, I use all new cotton yardage for my rag rugs. I only buy more fabric when my supply starts to run low, or when I need a specific color that I don't have in my supply. That's the difference between a stash and a supply. A stash is for keeping and admiring. A supply is for using up with a purpose. A stash grows without limits. A supply is replenished in relation to the need.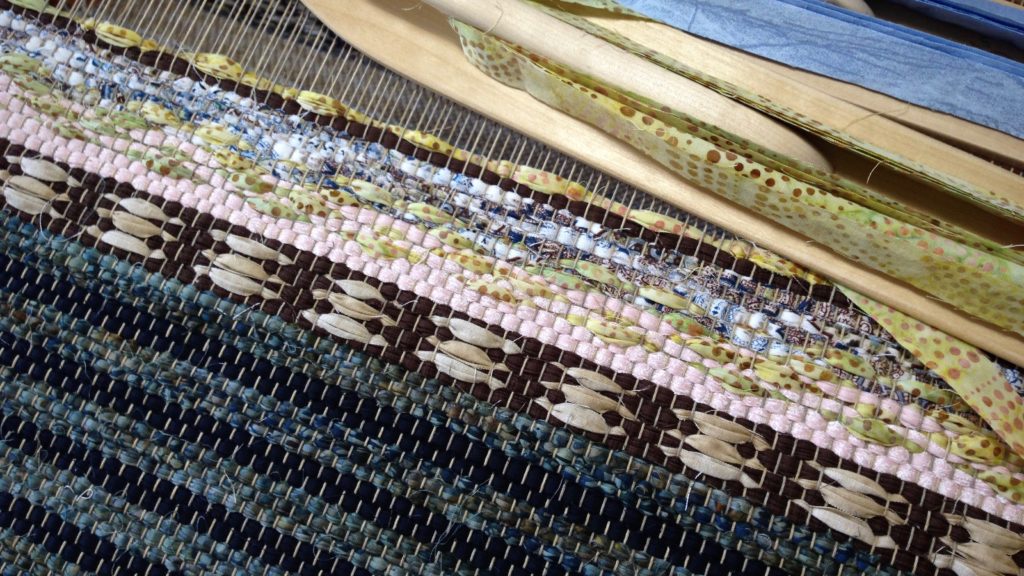 I have to be careful about treating my things, my time, and my ideas as my stash. For me to keep and admire. It's better to be a giver. The generous have an endless supply. They never wonder about having "enough." Generosity is a virtue. Those who are enriched by God can always be generous, since he is faithful to replenish the supply.
May you always have enough.
For you,
Karen