I noticed that a warp end was starting to fray, but I kept on weaving. I thought I could make it past the weak spot. Well, I was wrong. The warp end broke. So much for happy weaving! A broken warp end at the selvedge is no fun, especially on a weft-faced piece like this. Looking back, I wish I had taken time to splice in a new length of thread when I first noticed the weakness. But at the time, I didn't want to be bothered with that. I just wanted to weave.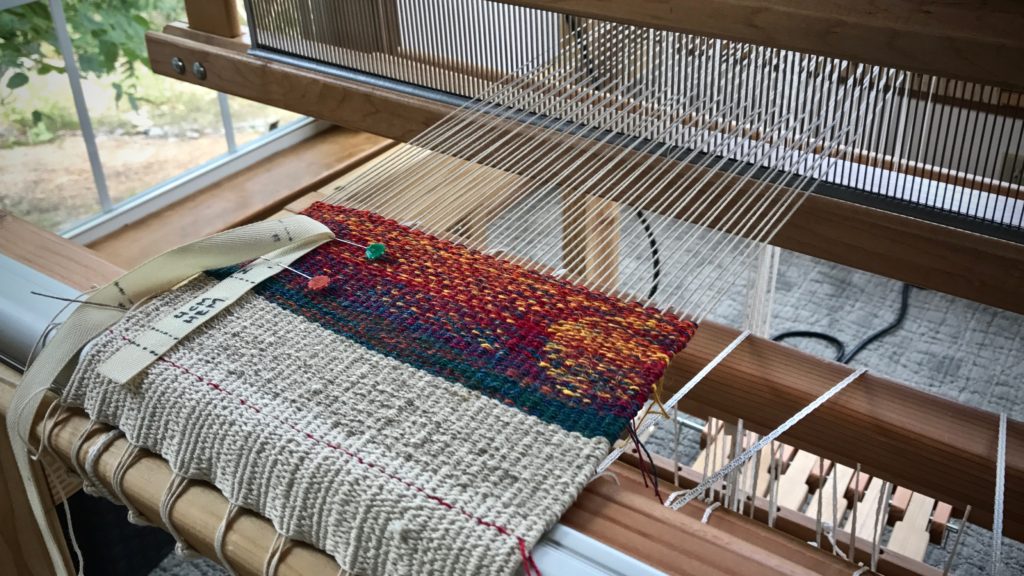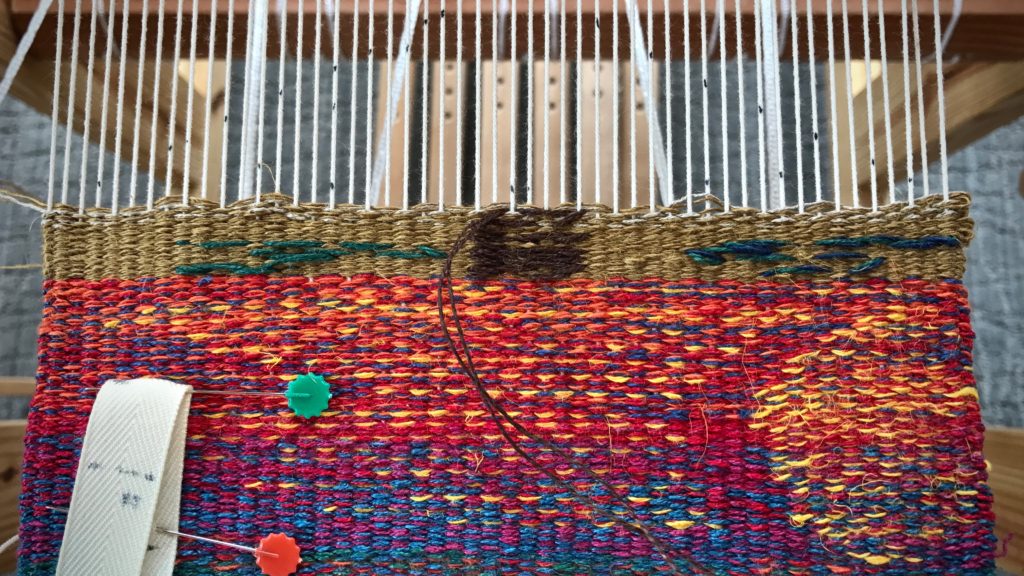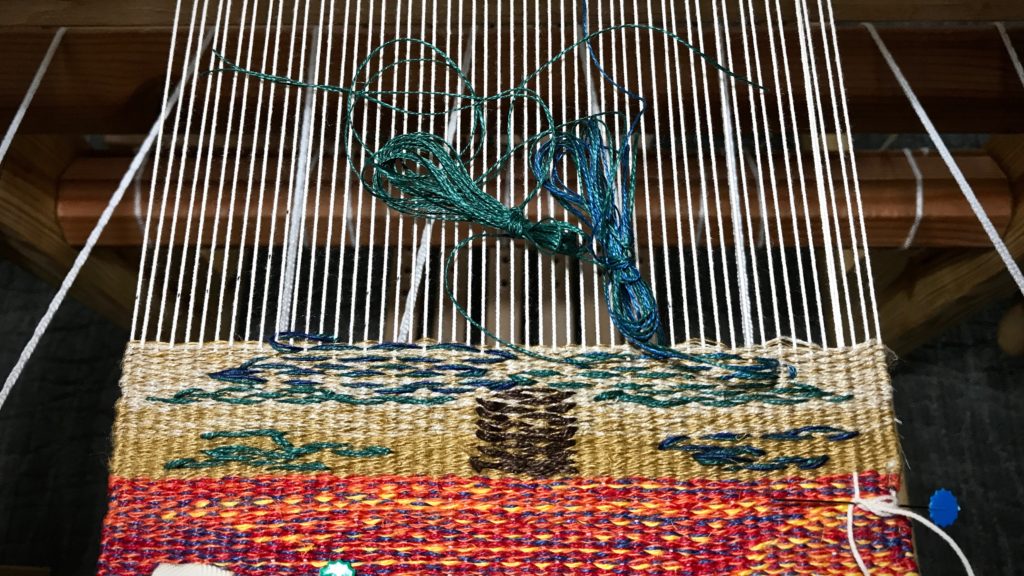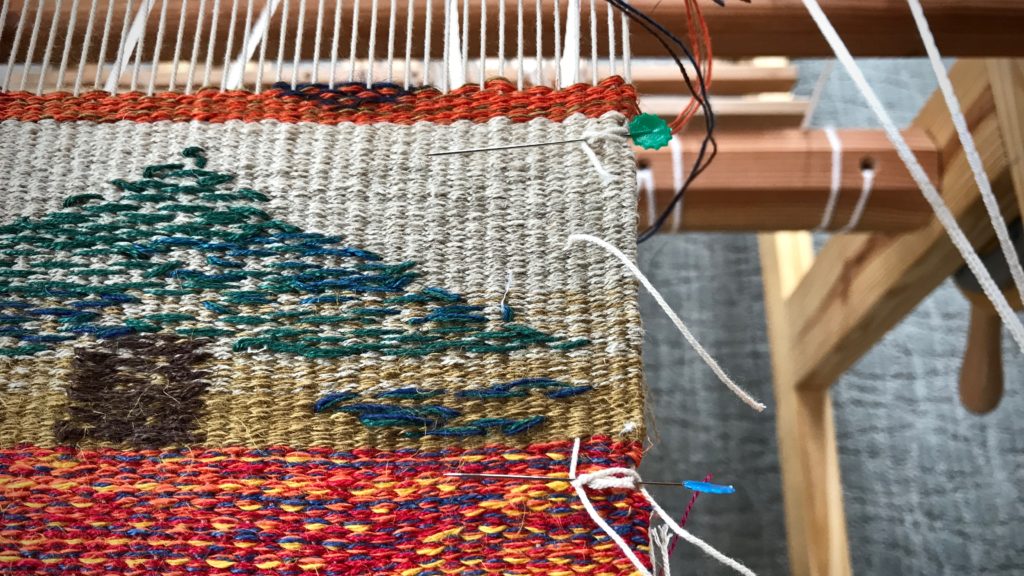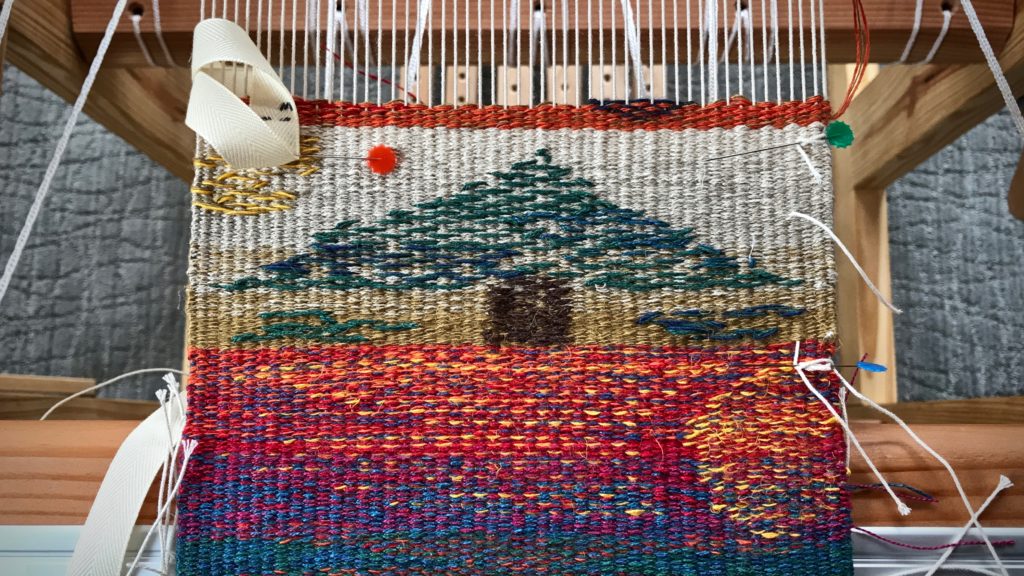 We tell ourselves if we do what we want, we will be happy. That's a delusion. Happiness will fail you. It doesn't last. I was only happy weaving until the thread broke. There is something better than happiness. Faithfulness. It's better to be faithful in the moment, even if it puts a delay on being happy. Faithfulness lasts. Next time, I hope to choose the long satisfaction of faithfulness over the short-lived gain of happiness.
May your broken selvedge ends be few.
Faithful weaving,
Karen