The neutral colors and the quiet elegance of these towels say "serenity." What a pleasure to weave M's and O's. This was mostly single-shuttle weaving! Uncomplicated, luxurious, and serene. Five towels, plus one very long table runner that I made specifically for our dining room table. The fine 20/1 line linen weft increases the visual and tactile elegance for me.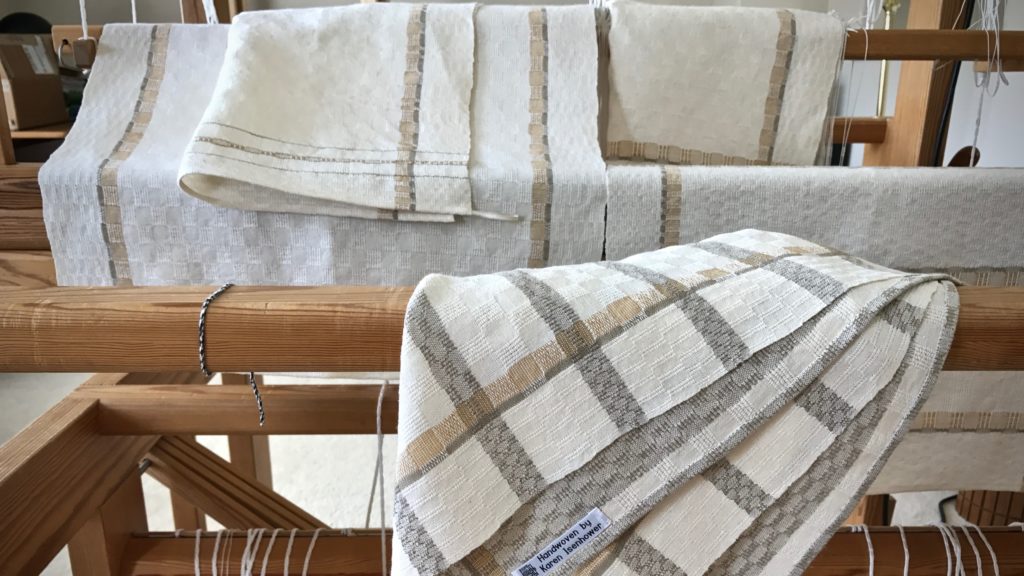 I'm still amazed when I see the results that come from threads and a weaving loom. And thrilled that I get to be a part of that experience. Enjoy this short slide-show video of the process.
May serenity be woven into your days.
All the best,
Karen