Would you like to tie 1,890 knots? These rag rugs have more warp ends than usual. Every four warp ends are tied into a square knot, and pulled tight. With 756 ends and five rugs, the knots add up! But it's the best way I know to make the rug permanently secure. Hand-stitched hems will finalize the process. Three of the five spaced rep rugs are finished and hemmed. Two to go.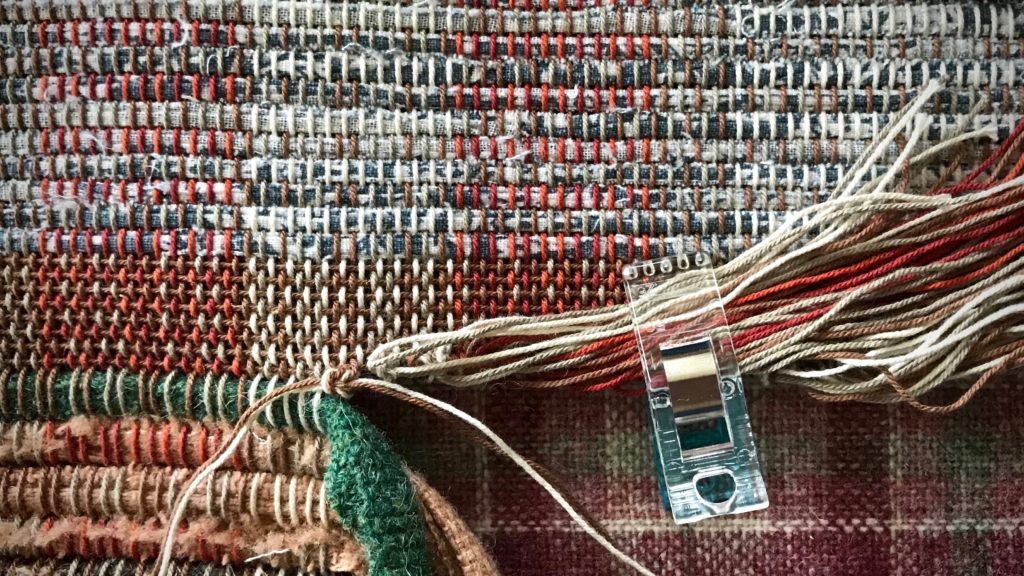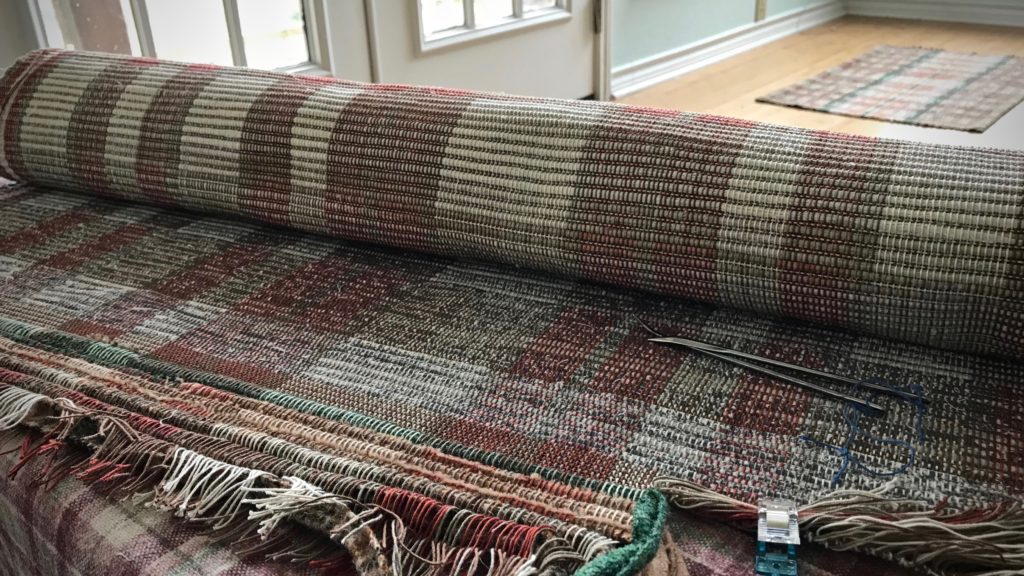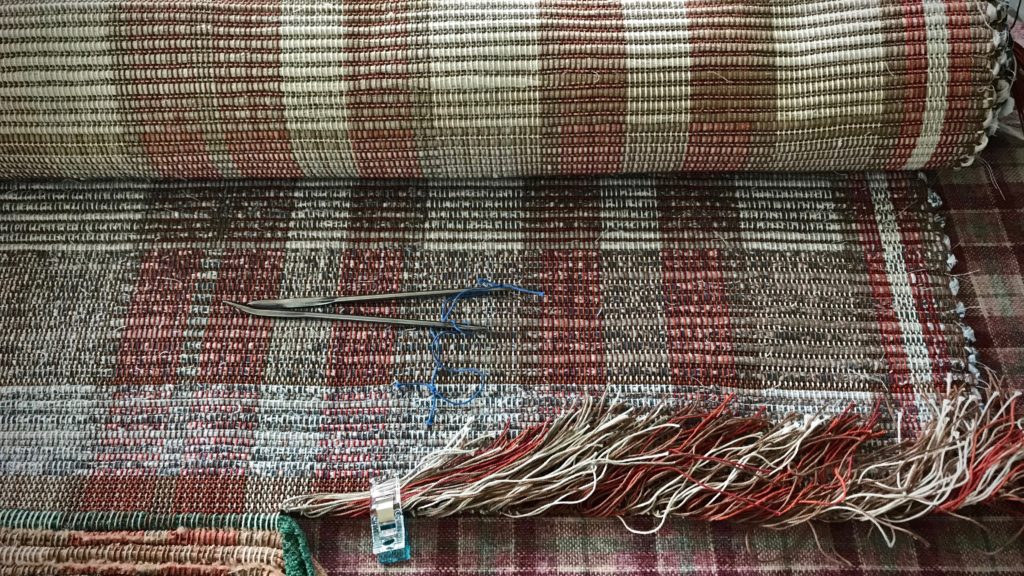 Christmas is about a heavenly promise. Jesus is the promise of God. Jesus—the word of God in person. The promise of God is as near as our own mouths and our own hearts—we say it and believe it. The promise is brought to us by grace, which means all the knots have been tied for us, and the hem is stitched. It is finished. And we enjoy the permanent security of the Savior's redemptive love. This is no magic carpet, but a handwoven rug with rags that have been made beautiful.
May you enjoy a promise fulfilled.
Have a grace-filled Christmas,
Karen