As June comes to a close, it's time to sign off for a short while. Meet me right back here the first Friday of August! And head on over to Instagram ( @celloweaver ) to keep up to date with all my daily happenings on and off the loom!
Some things are on hold right now. My "weaving studio" suddenly looks like the spare bedroom it used to be. The big loom is dismantled! Fortunately, it is not a problem for this smart Glimåkra Standard loom to hold onto the warp that I've already wound onto the warp beam. The good news is that this cherished loom is being relocated to our Texas hill country home, where it will take the stage as if it were a grand piano.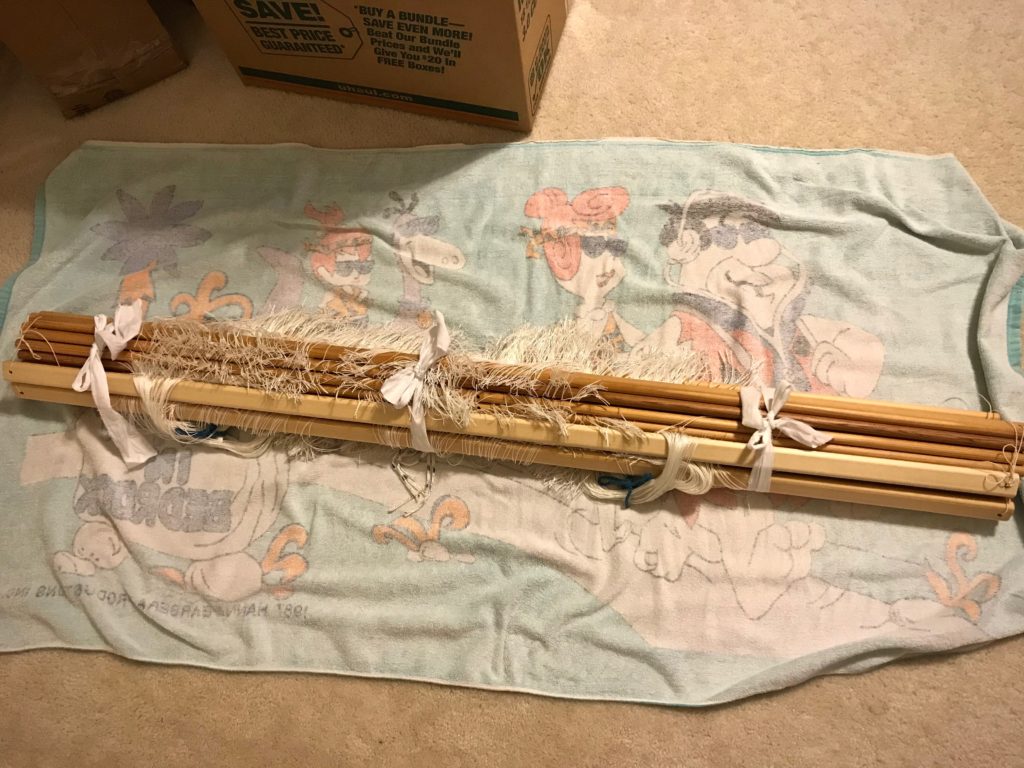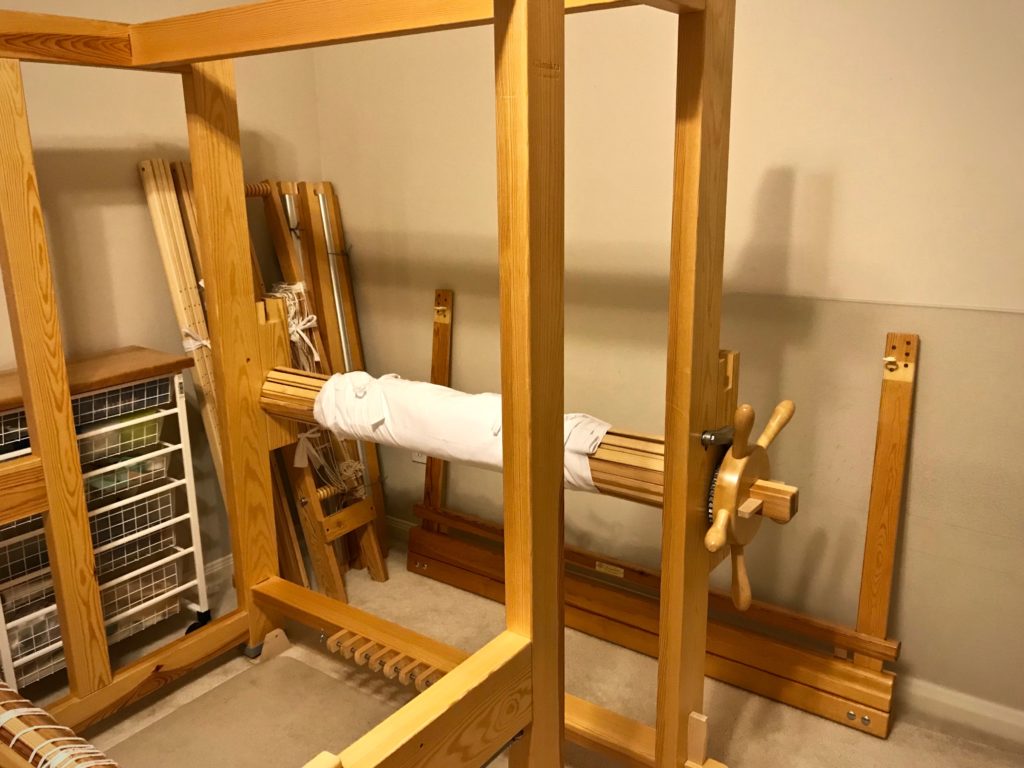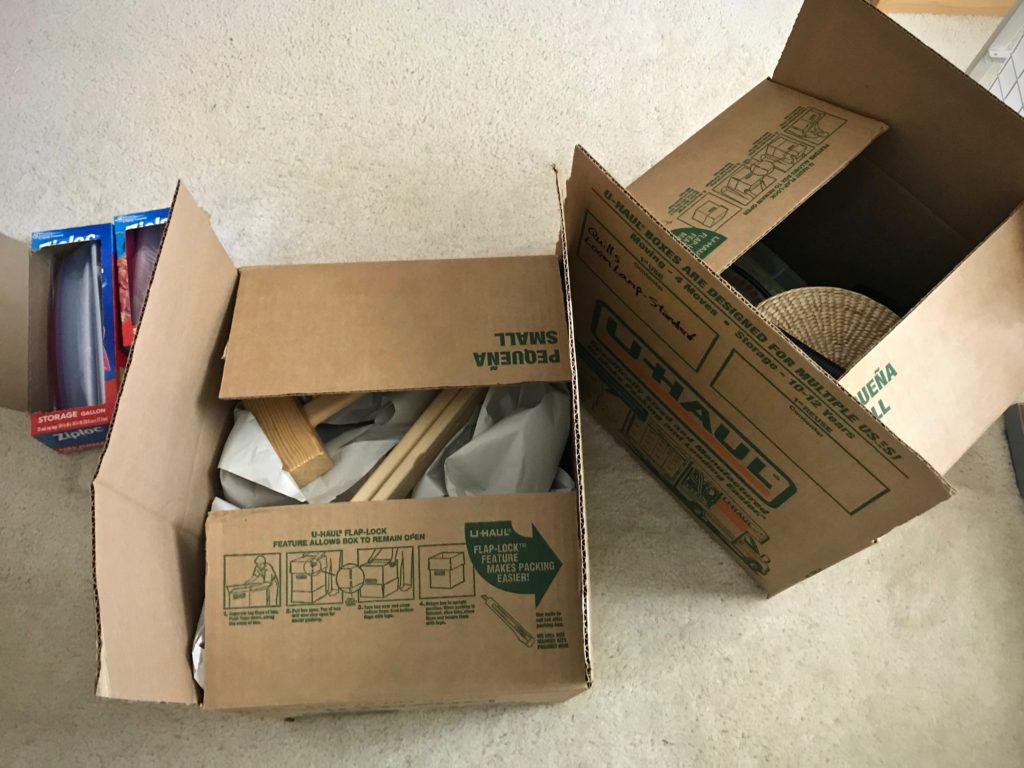 Hold. Several meanings for this word come to mind. Sometimes our familiar patterns of daily life are on hold. There's a pause, a held breath. But during that pause, our plans and threads of normal practices are securely and lovingly wrapped up on a strong beam of hope. Wrap the spare cloth securely over your precious warp ends so that when it's time, you can unroll the warp and finish dressing the loom for spectacular twelve-shaft double weave towels. Hold fast to Christ as Christ holds all your interrupted threads of being.
PS The Lizard tapestry is in full swing on the not-dismantled Glimåkra Ideal.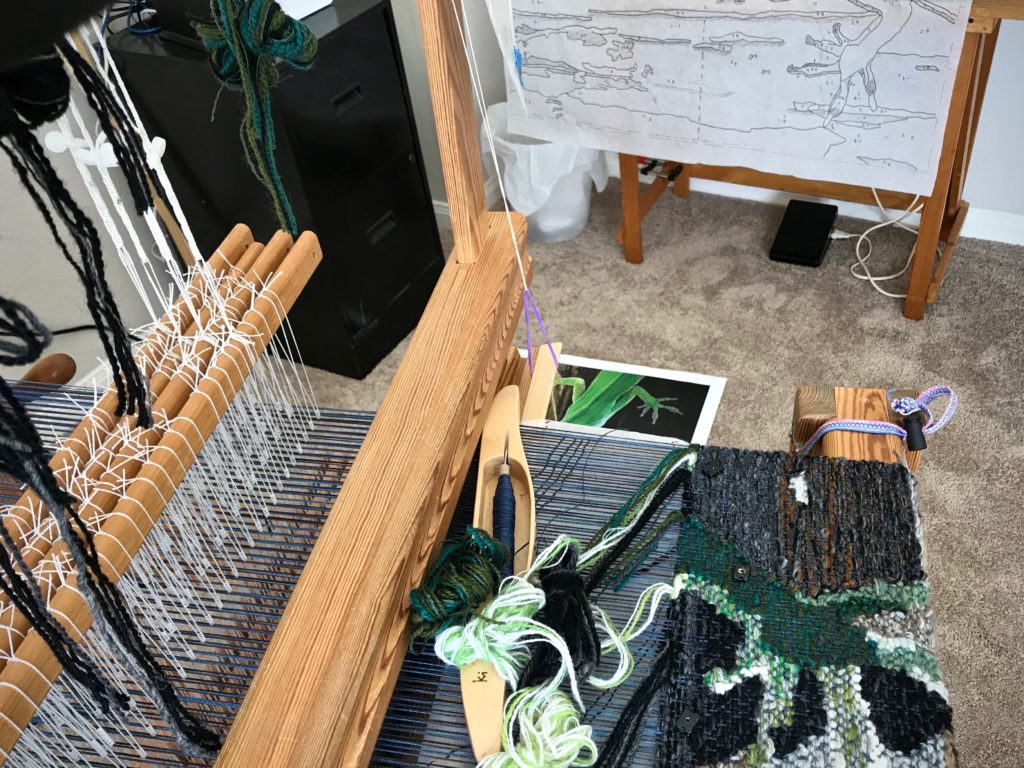 May you have a fantastic July!
Lovingly,
Karen