Handwoven towels need handwoven hanging tabs. I finished the Vavstuga cottolin towel warp, so now it's time to put my band loom to use. Why not use the warp thrums to make the woven band? The length of the thrums is too short for the band loom, so I am knotting two ends together for each strand.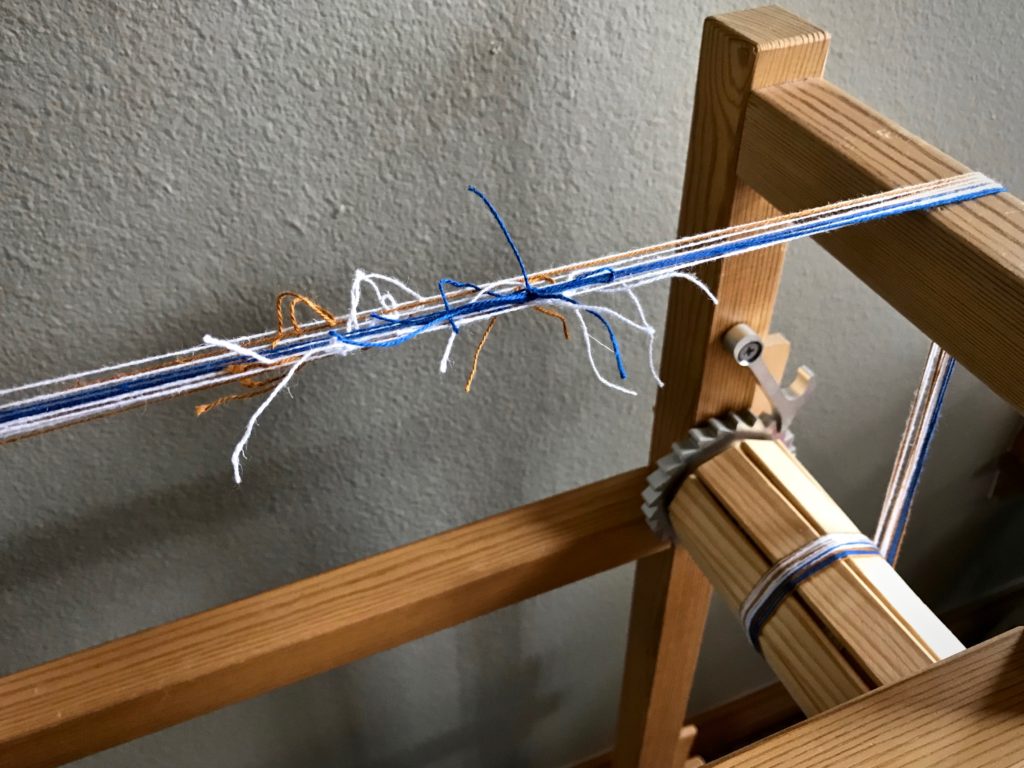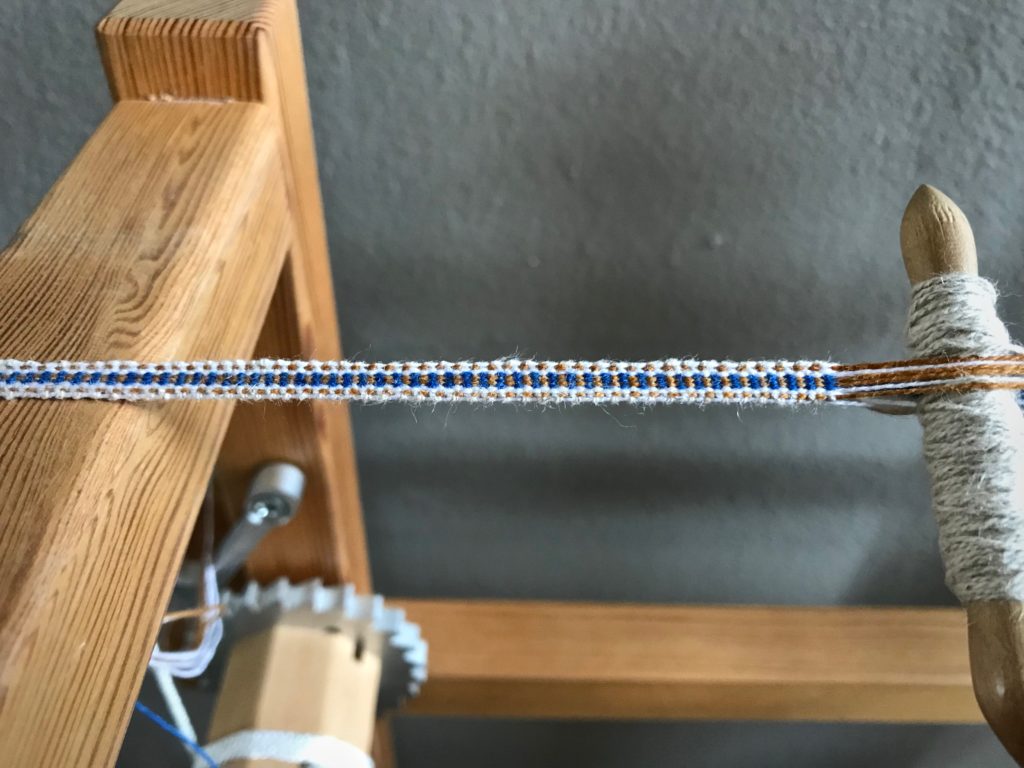 Everything is starting out just fine, but my inexperience with the "weaver's knot" proves problematic. One by one, the knots are working themselves loose. I re-tie each failed knot into a confident square knot. Finally, after three weaver's knot failures, I decided to advance the warp far enough to get past the knots altogether. Smooth sailing after that, and I still ended up with plenty of woven band for the six woven towels.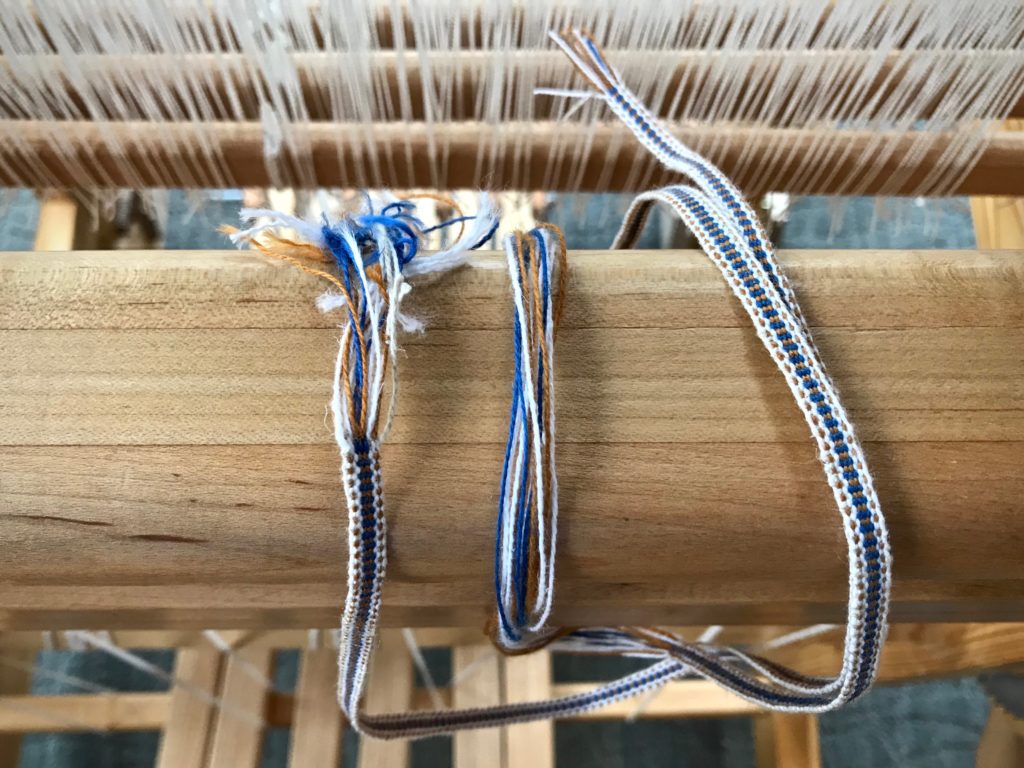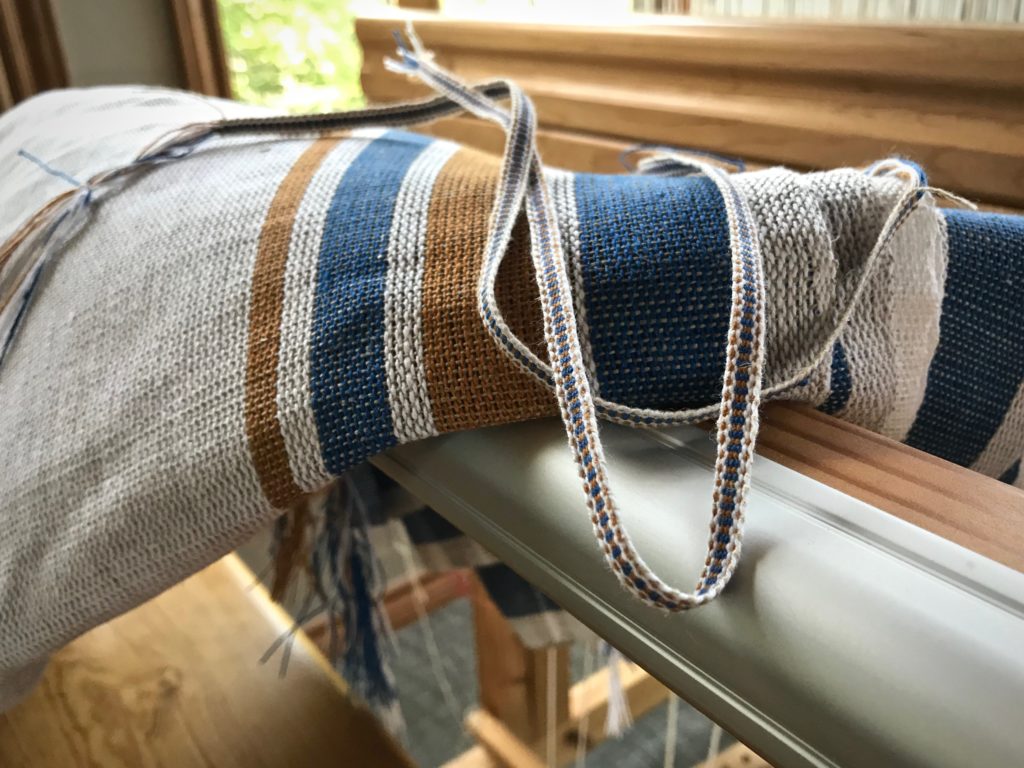 I like finding another good use for the thrums. So, I will do this again. But next time, I'll do a refresher on knot tying before I begin.
May your knots hold tight.
All the best,
Karen