Starting a new warp is like having a blank slate. I still find it fascinating that one can weave thread into cloth! Every new warp is a time of starting over. No matter what went wrong before, this new set of ends has fresh possibilities. Hope gives a blank slate like that. Anyone can begin again.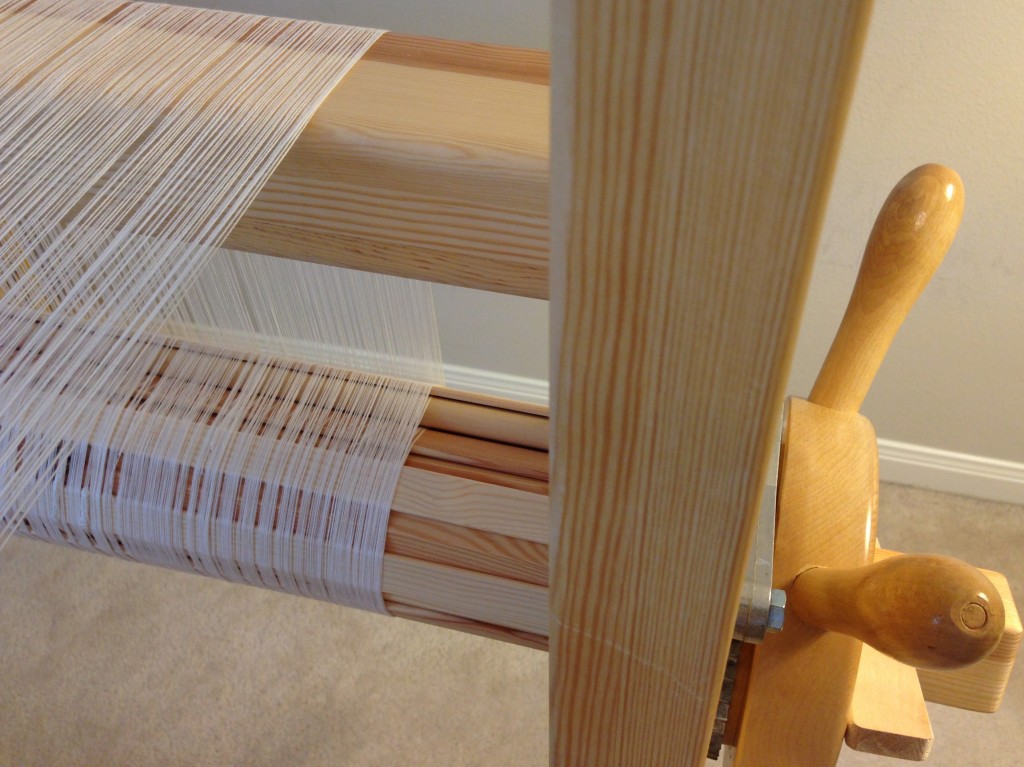 Hope can slip away gradually, and we don't even notice until it is gone. Dreams are put on the shelf, and we tell ourselves if we don't look, it won't hurt. Whether we mess up, or others mess us up, we secretly decide to stop trying. One day we look up, and hope is missing. The loom sits empty.
Listen… Can you hear it? There's a quiet voice speaking strength and courage to you. It's the whisper of the creator's love. It brings a strong picture of hope for the future at the very moment all present hope seems to be slipping away. There is always a new warp to wind, and resulting handwoven fabric is around the corner. A brighter day is coming. Don't stop hoping.
May your dreams and hopes find fulfillment.
Hopefully Yours,
Karen