Some of my weaving projects have been flops. Those pieces are tucked in a box, never to see the light of day. Putting my weaving progress out there on this blog feels uncomfortable. Here I am, calling these white threads curtains in advance, but it could turn out to be a big oops! — like bath mat material, or sandpaper (don't ask Steve about the bath towels). I won't be able to hide this in a box; because you, my dear friends, are watching me!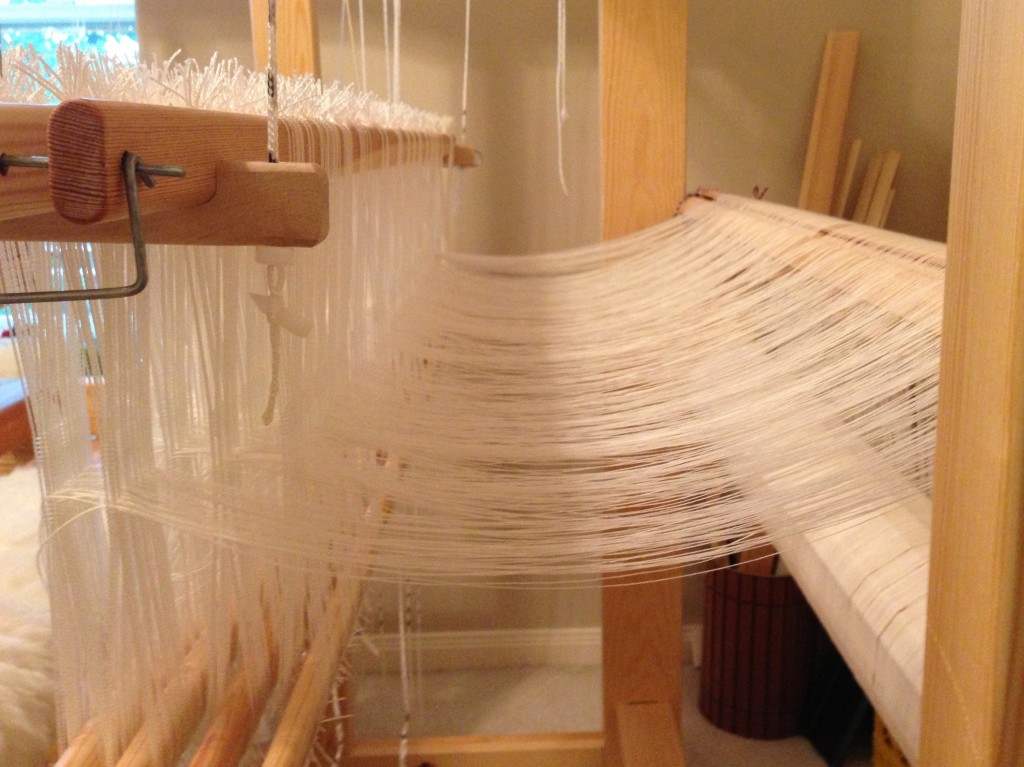 Every time I start a new blog post I face mild panic. What if I don't have anything to say this time? And what if I can't discover a new weaving metaphor? Yikes, it's all so public!
Try, try again. It is possible to exert sweat and tears, but have nothing to show for it in the end. We'd rather not let anyone know. But the creator who sees us does notice, and never calls it failure. Surprisingly, he tells us to go farther out, take a bigger risk, be brave.
Go ahead, try again, he says.
If you say so,…  Okay, I will.
May you embrace the courage to try again, and find success waiting for you!
Willing to try,
Karen