Pick after pick, the weaving continues. We won't see the effect of this Swedish lace weave until it is off the loom and gently washed. That is when the lace magic happens. (See Laura Fry's expert advice, such as this post, about wet finishing.) In the meantime, I keep throwing the shuttle, expecting a good outcome. Life is pick after pick, too. We don't know what tomorrow will bring, much less, next year. But we optimists do hope for the best.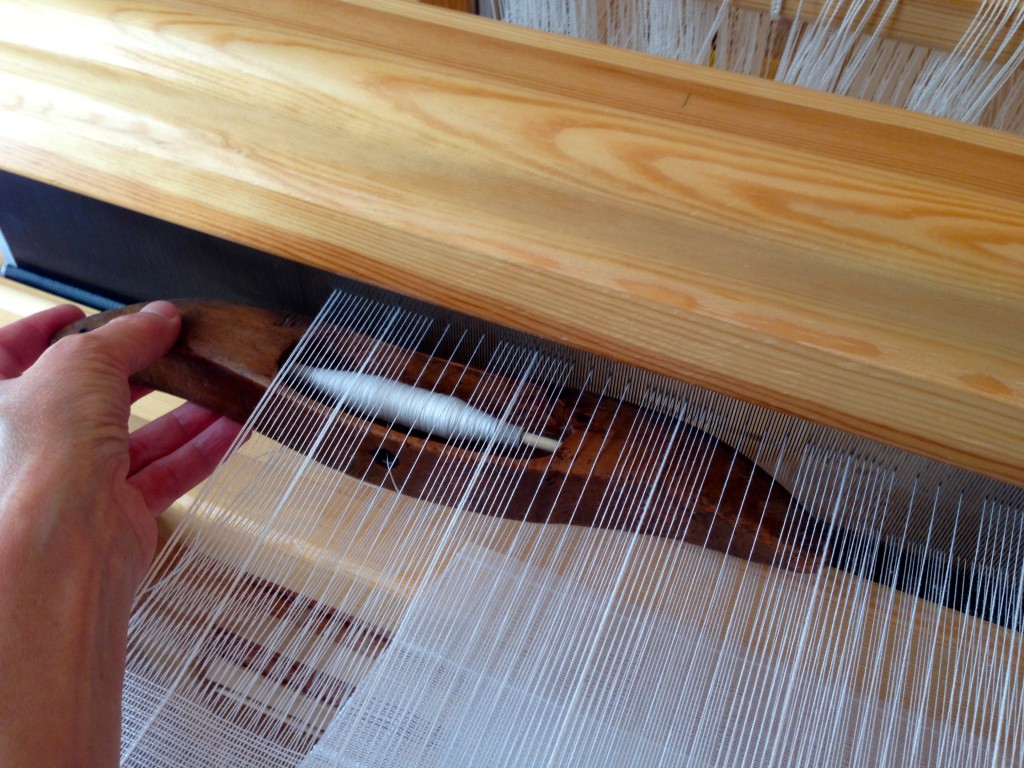 The future is unknown and uncertain, even in the best of times. And insecurity is that much greater when facing difficult circumstances. When I try to figure it all out, or attempt to manage everything, I realize how little I am actually able to control.
The great paradox is that when I give up my control to the one who created me, I gain everythng that matters. A few years ago I met James, a wise old stranger (an angel in disguise?) on a flight to Kansas City. James told me his approach to life. His words were a gift I still cherish today. He said, I don't know what the future holds; but I put my life in the hands of the one who does.
May your pick after pick yield beautiful results.
Still weaving,
Karen