While weaving this one-color-white fabric, I let colors dream away in my mind. I understand the elegance of simply white, but I find vibrant color combinations invigorating. Nature is full of intriguing mixtures of color, including some outlandish examples of wild color play.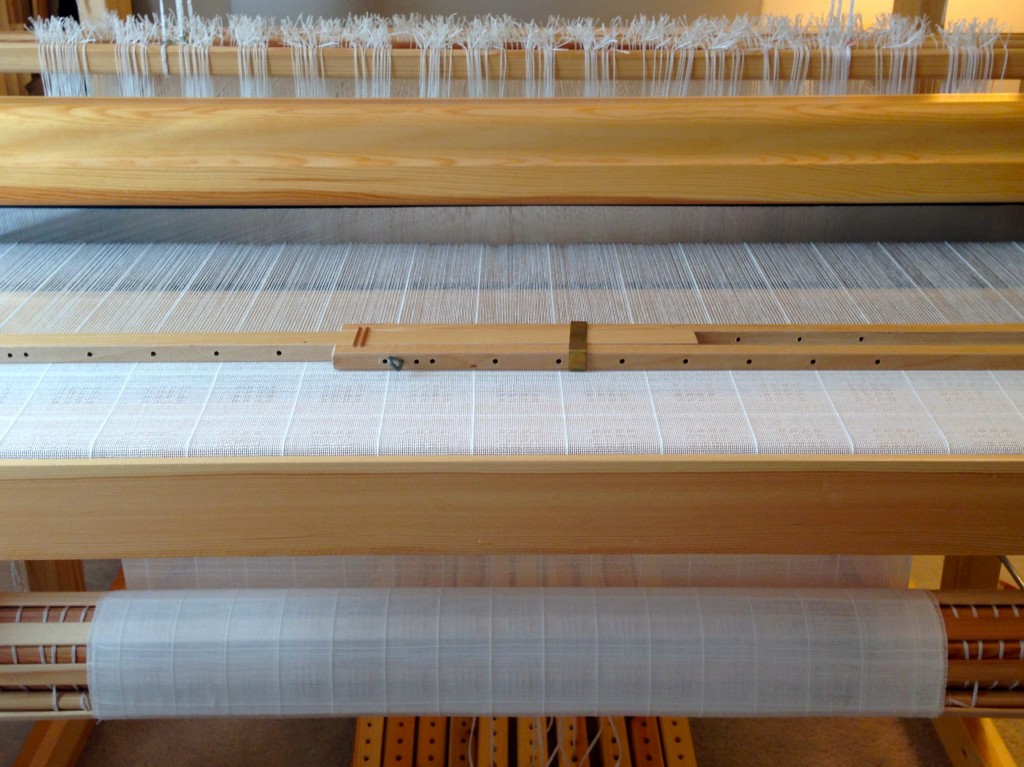 Since this Swedish lace fabric is well underway, it is time to plan my next project. After all, I wouldn't want my loom to sit idle… smile. I am choosing colors now for the 16/1 linen warp that is up next. Colors are like children playing dress up–they are full of surprises, and they change identity easily. She is Miss Pink while seated next to Mr. White, but the same thread becomes Miss Lavender when she's beside Mr. Blue. Experience helps predict how colors will work together, but I still get surprises. I never know for sure how colors will behave until they are interlaced in the woven fabric.
I witnessed a gorgeous sunset recently. Saturated colors of purple, red, orange, pink, and yellow produced a tapestry in motion. This joyful display of color is surely nature's response to the creator. The sky is singing praises that we can see!
May you be delighted with surprising expressions of color.
Joyfully,
Karen