The 8/2 cotton threads are doubled, and form an outline around the delicate 20/2 cotton threads, creating this Swedish lace. I see the 8/2 outline as a window frame around panes of glass. A repeating geometric pattern like this is a visual impression of the cycles that form our backdrop for life. The sun rises and sets; seasons follow their sequence; years come and go. Repeat, repeat, repeat.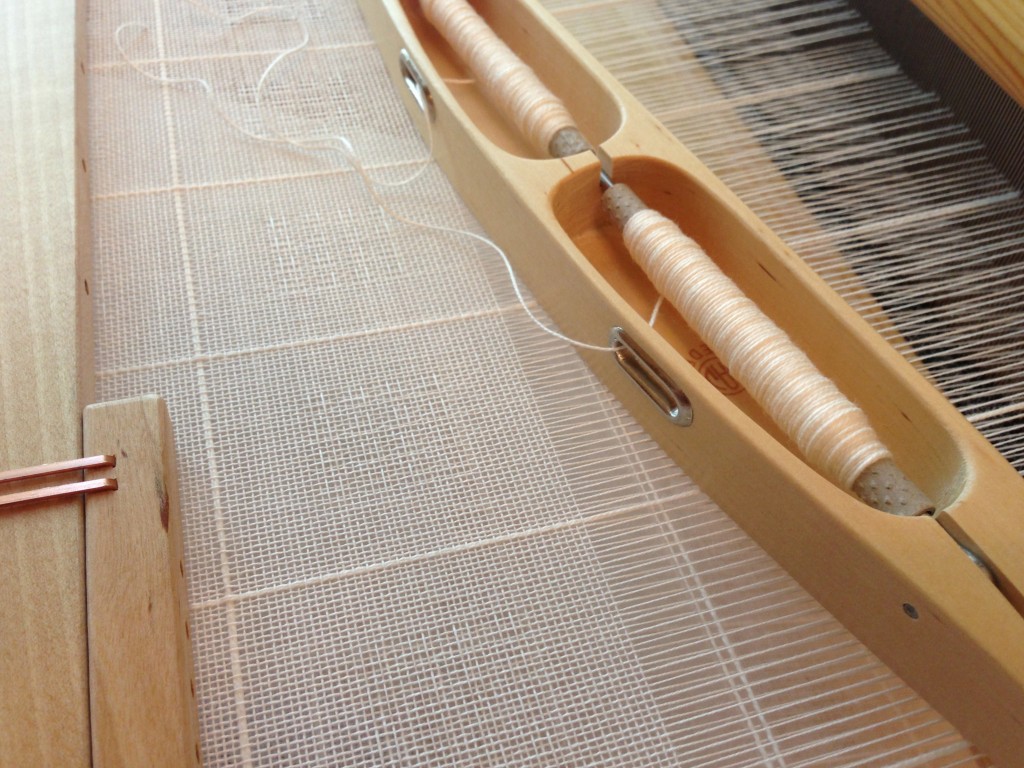 Life hands us constant changes, but one thing we can always expect is a new day. We have been given a lifetime of tomorrows. Even when we are not able to see the sun because of clouds, the sun still rises.
In that consistency of tomorrow, no matter what the present day offers, there is a knowing that runs deep in every soul. In moments of solitude we feel it: The creator loves me. No matter what. New every morning.
May your soul be refreshed today and tomorrow, and the day after that, and so on…
Lovingly,
Karen