This Swedish lace warp is finally cut off! The big loom now stands empty. I don't like to let a loom stay naked for very long, so I will wind the next warp soon. That desire to keep the loom dressed will give me momentum through the finishing details and sewing of the dreamed-about curtains. Like this loom, we humans face times of feeling empty in daily life, and don't like to stay in that unpleasant state very long.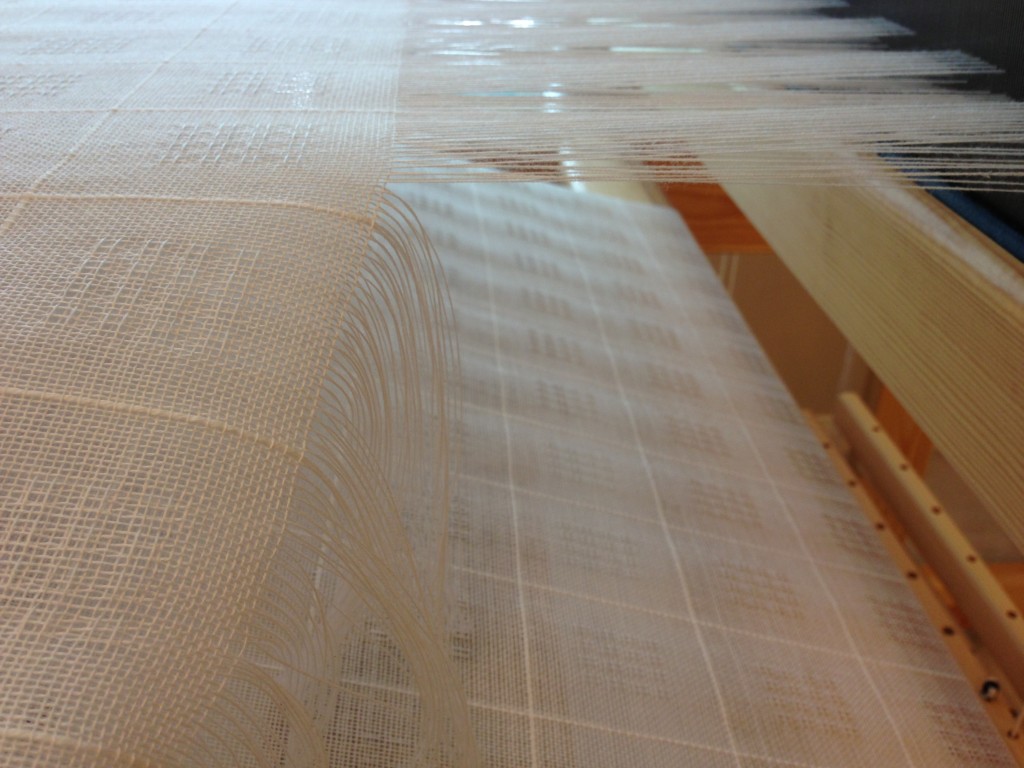 When we experience that feeling of emptiness, we try to find a way to overcome our bare state. We get super busy, stuff our life with things or food, or isolate ourselves to our own detriment.
The good news is that we do not have to stay alone and empty. Amazingly, our creator desires to live with us, not just above us. And that is when our soul is filled–when we make room for our creator. And being filled, we say, Bring on the next warp!
May your loom always be ready for the next warp.
Making room,
Karen