Windows fascinate me. I even have a Pinterest board, Houses and Windows, because I enjoy images of windows. The windows in this cloth capture me! The fun part was seeing it happen. When I cut the cloth from the loom, I could immediately see the windows begin to form as the threads started relaxing. After letting the cloth rest a few days, the windows appeared even more. But the WOW happened when I gently kneaded the fabric in warm water, and hung it to dry. Seeing these handwoven lace windows made me silly with childish excitement!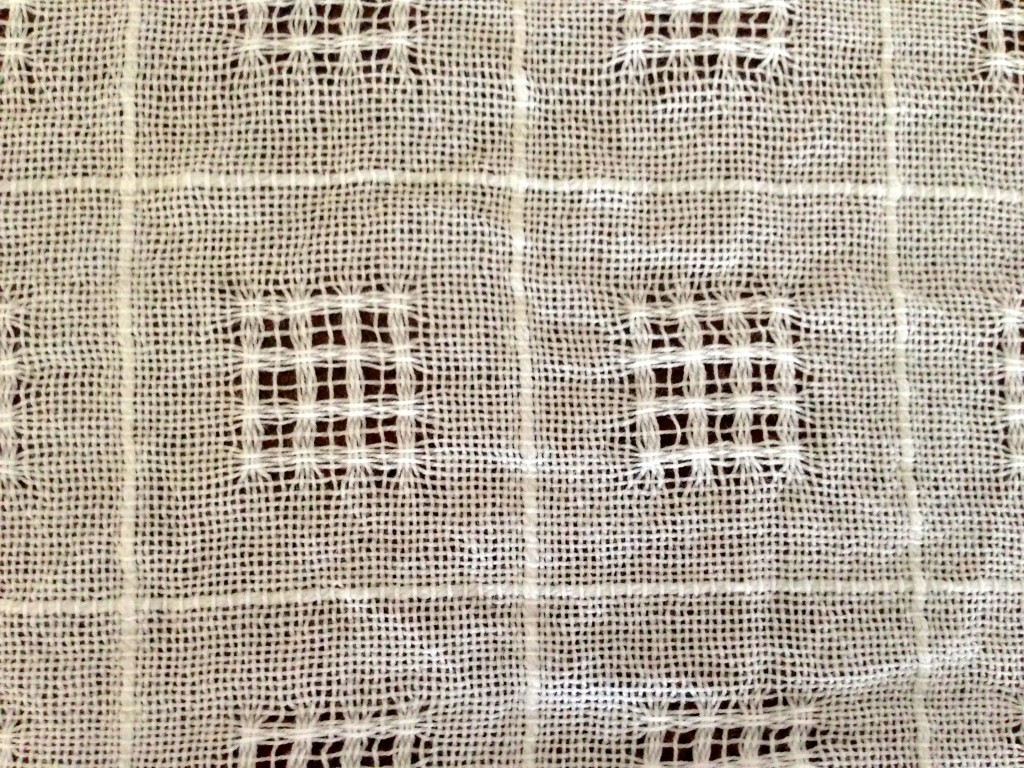 (Compare these open windows with this before picture, while the fabric was still on the loom.)
What if we are little houses, and our soul has windows? Shall I keep the curtains closed, so no one can see in? But then, I can't see out, either.
When I think of our grand weaver, and how he is so close by, I imagine him looking out those windows with me. He is not distant, but near. He stays involved, pointing out things he sees. Making the common and ordinary into articles of wonder and beauty. Stiff pieces of thread with a vague shape become wide open windows where the refreshing breeze blows through.
May the view from your windows be delightful.
Enjoying the breeze,
Karen