Linen makes a strong warp. Known for strength and longevity, linen cloth endures for years and years. It is almost impossible to break a linen thread with your bare hands. Why, oh, why, then, is it so easy to break linen warp ends while weaving?! One reason: Abrasion. Linen is like a gentle heart. It needs to be cared for and nurtured; but don't underestimate the underlying strength.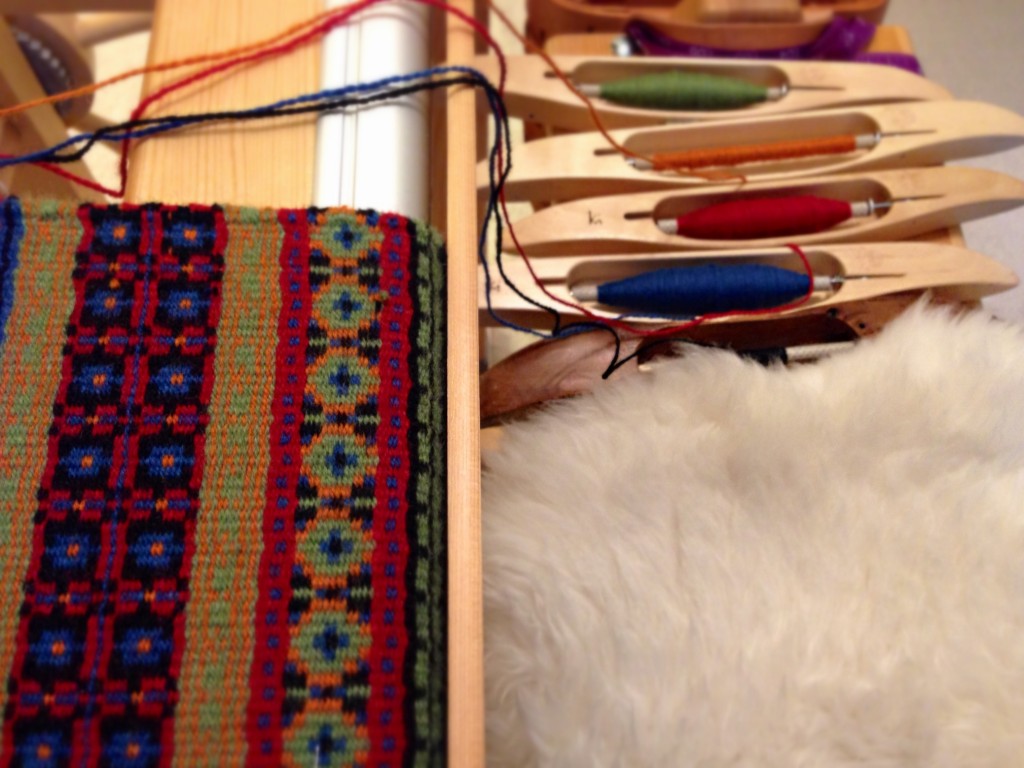 At the start of this bound rosepath project I had several linen warp ends break at the selvedge. The weaving was drawing in; consequently, the ends at the outer edges were receiving abrasion from the reed, causing the ends to fray and break. So, I began using more weft for each pick, by increasing the angle of weft in the shed. By doing this, I stopped the excessive draw-in. This simple correction made all the difference. No more broken warp ends. The reed is not a threat when appropriate weaving practices are in place.
Stay gentle, my friend. Gentleness feels; so be aware of the abrasion, and make corrections. Don't allow bitterness or disappointment to linger from times of hardship, wearing you to the breaking point. The people in your life need your gentleness. Gentleness is the underlying strength of satisfying relationships.
May your most important relationships gain strength because of your gentleness.
Your friend,
Karen
Here are previous posts with views of the bound rosepath on the loom:
You May be Looking at the Under Side