At the final inches of weavable warp, my regular boat shuttle will not fit through the shed. I wove the first half of this final rug thinking I had more than enough warp left to complete a symmetrical design.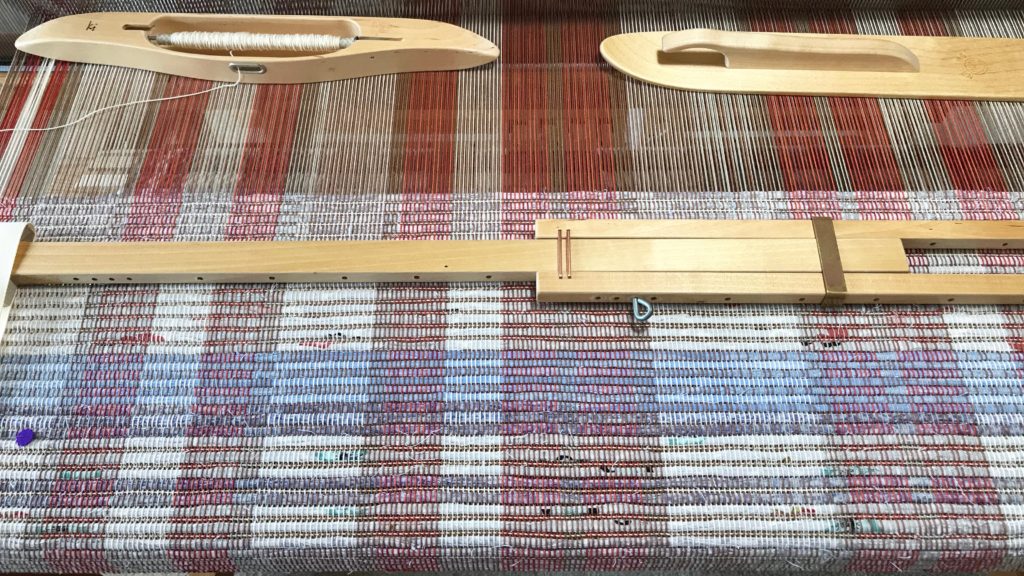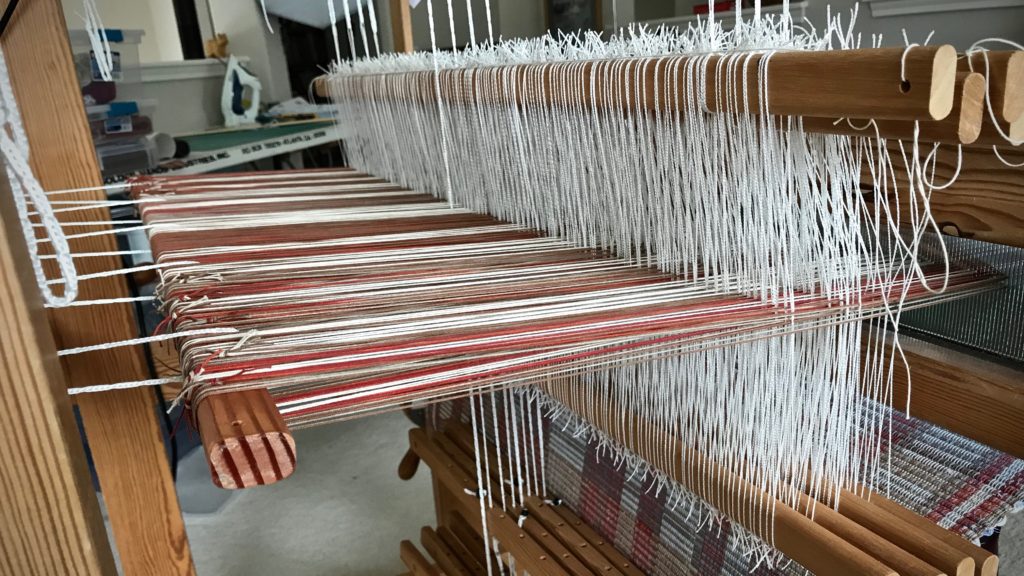 Drama at the end. I still need to weave the ending warp thread header. Time to pull out my secret weapon—a low-profile shuttle. No worries or fretting. The slim shuttle deftly (with a little prodding) weaves the eight picks of the warp thread header that concludes this final rug. Whew.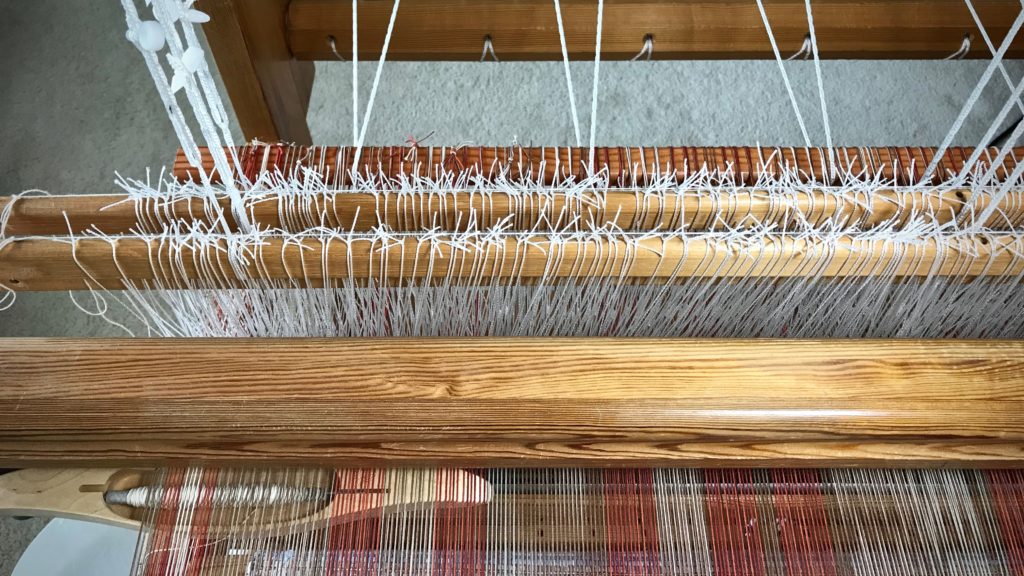 When we face adversity, and our usual coping methods are not working, we feel the pressure and anxiety. It's time to activate our secret weapon—a gentle and quiet spirit. Gentleness and quietness are beautiful embellishments to the hidden person of the heart. This humble spirit enables you to glide through the tightest situations. Best of all, those last picks you carefully weave will keep the lovely rag rug you've been working on from unraveling.
May your heart glow with gratitude.
Happy Giving of Thanks!
Karen