One soft alpaca scarf. Slow and gentle. This weaving does not let me hurry. I don't beat the weft; I carefully place it with the beater. For a rag rug weaver like me, accustomed to boisterous weaving, this soft weaving requires my full attention.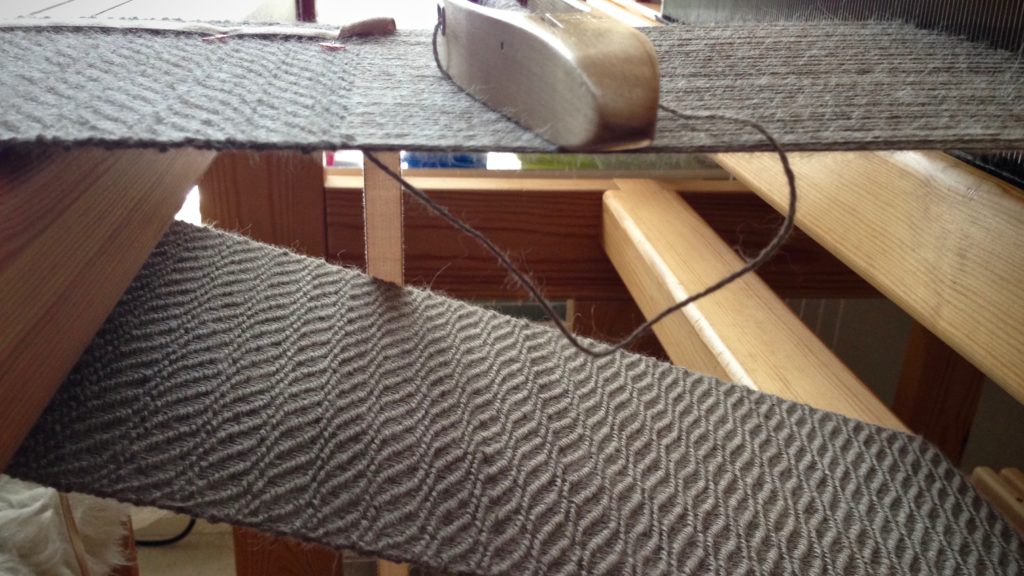 There is no variation in this scarf. It's the same treadling sequence, over and over. After this much repetition, it seems like I should be able to do this without thinking. But, no, I have to pay attention. If I don't, I lose my place. Glaring mistakes all happen by accident.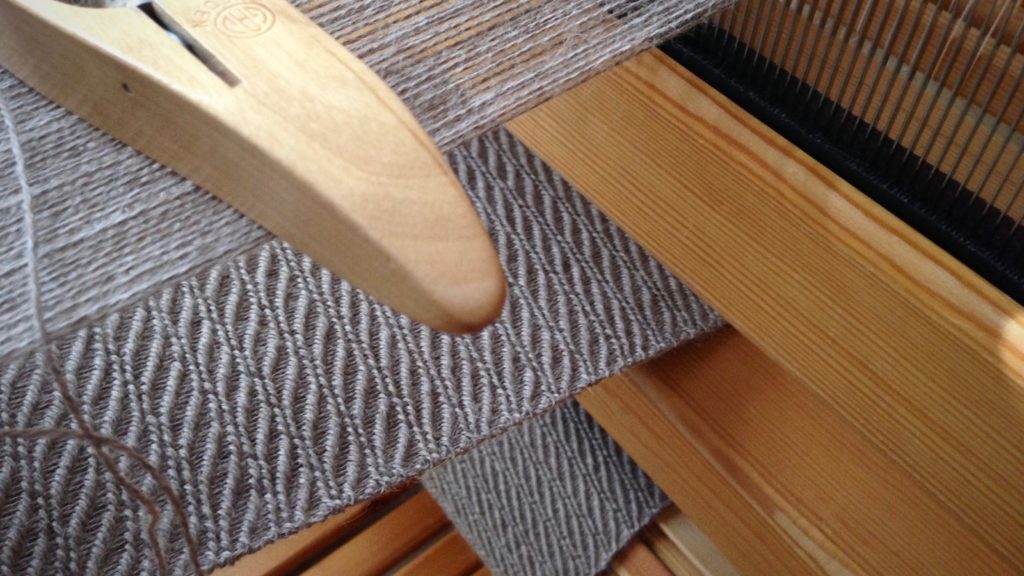 We can choose what to hear. Listen wisely. Most things do not go in one ear and out the other. They go in one ear and down into our souls. Listening to gossip, for instance, seems harmless. It might even taste sweet. But what we hear affects our hearts. Listening to gossip is swallowing poison. It's like weaving a faulty treadling sequence while being distracted. We must pay attention, or the wrong pattern will be woven into the scarf. Instead, let's enjoy the gentle process of placing the weft and paying attention as we repeat the sequence we know is right.
May you be lifted up by what you hear.
All the best,
Karen