Kit development for the plattväv towels is in full swing. I'm in the first stage–making a sample kit. Winding a warp with narrow stripes is a stop-and-go procedure, cutting and tying ends. My process is well structured, as it needs to be, to avoid mistakes. Knowing how to tie a good square knot is essential, too. This is not the time for slipping knots!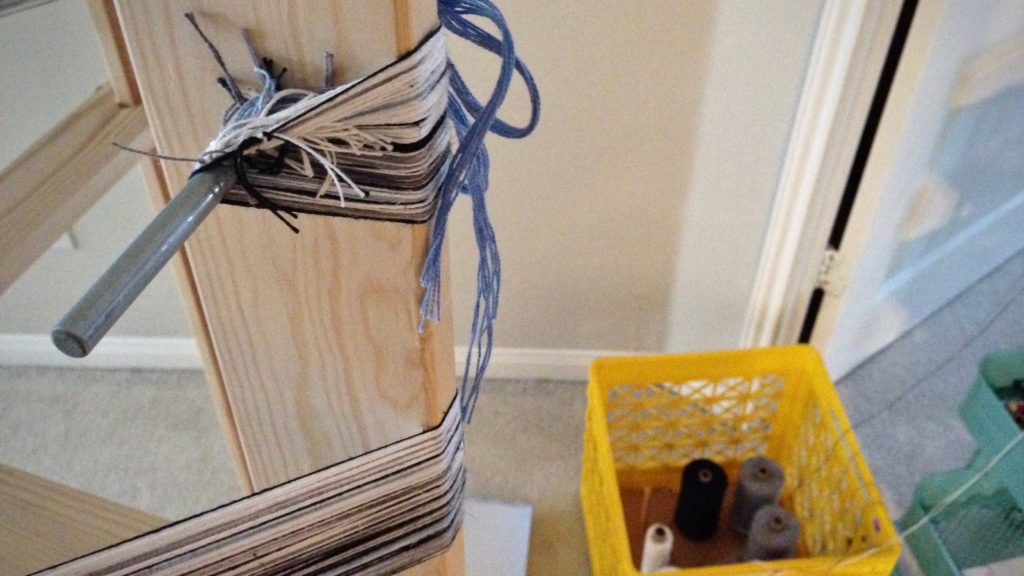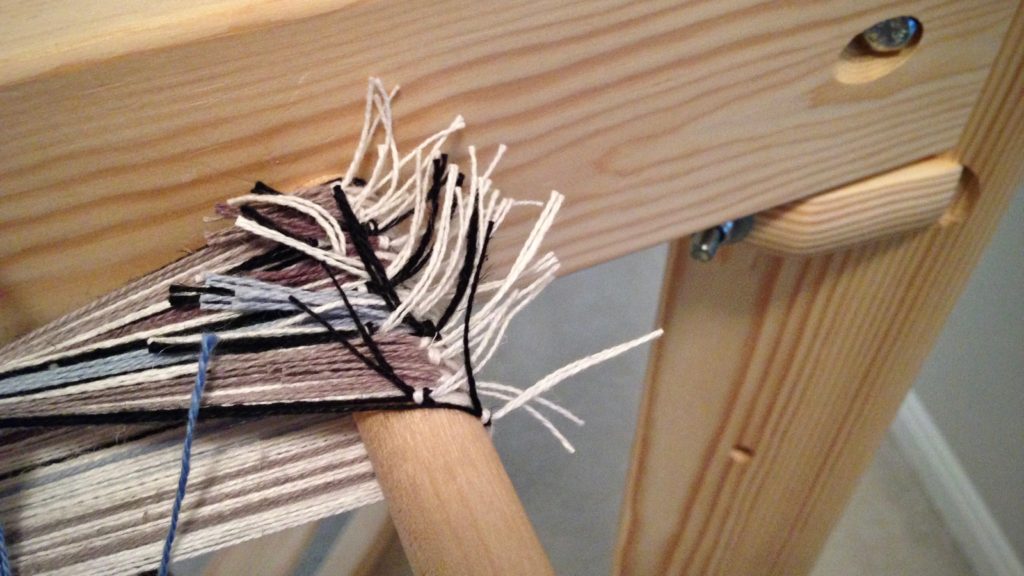 As I write the instructions for this kit, the eventual towel-kit weaver is on my mind. Besides writing clear steps, I want to include special helps that put even an apprehensive weaver at ease. How can I help the weaver have a great experience? Weaving this sample kit will help me answer that question.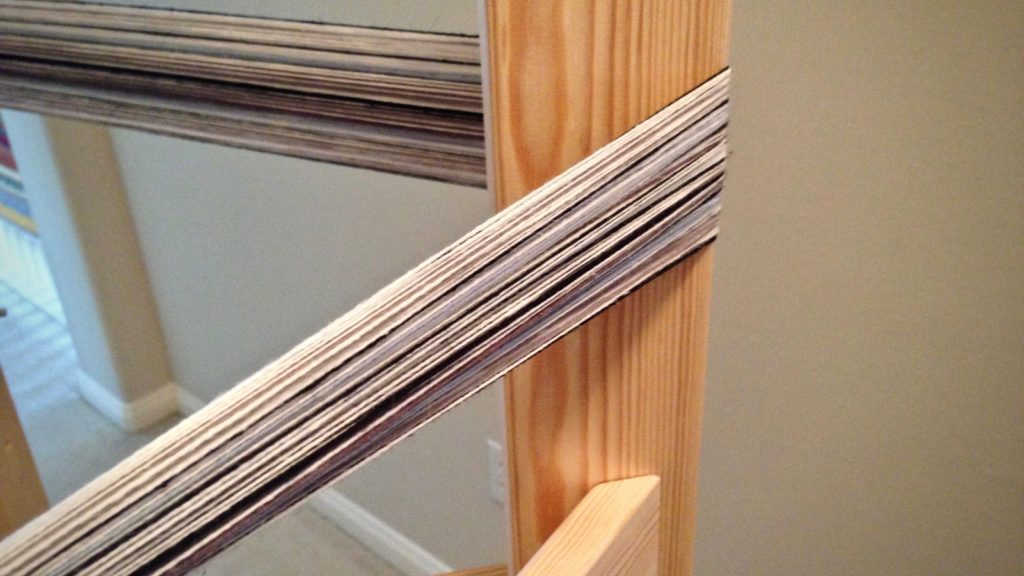 Having structure and precision in the process of winding this warp makes me think of the value of truth. Truth matters because it keeps things from slipping that shouldn't slip. Love matters, too. Love puts gentleness and understanding in the instructions. Love cares about the experience another person will have. Love and truth flourish together. Like a precisely pre-wound warp, and instructions written with care, truth and love are inseparable. Both are needed for life to be a gratifying experience.
May you experience true love.
Blessings,
Karen