Two fingers gently test the resistance of the threads, from the center of the warp, moving outwards to the right, and to the left. This is how I evaluate the warp tension. I don't rush; and I give the effort all my attention. Weft rep, where the ground weft almost completely covers the warp, is especially susceptible to hills and valleys from uneven warp tension. After I have made several tension adjustments, I tie on the leveling string. Next is tying up lamms and treadles, and winding quills. Then, the joy of weaving this monksbelt begins!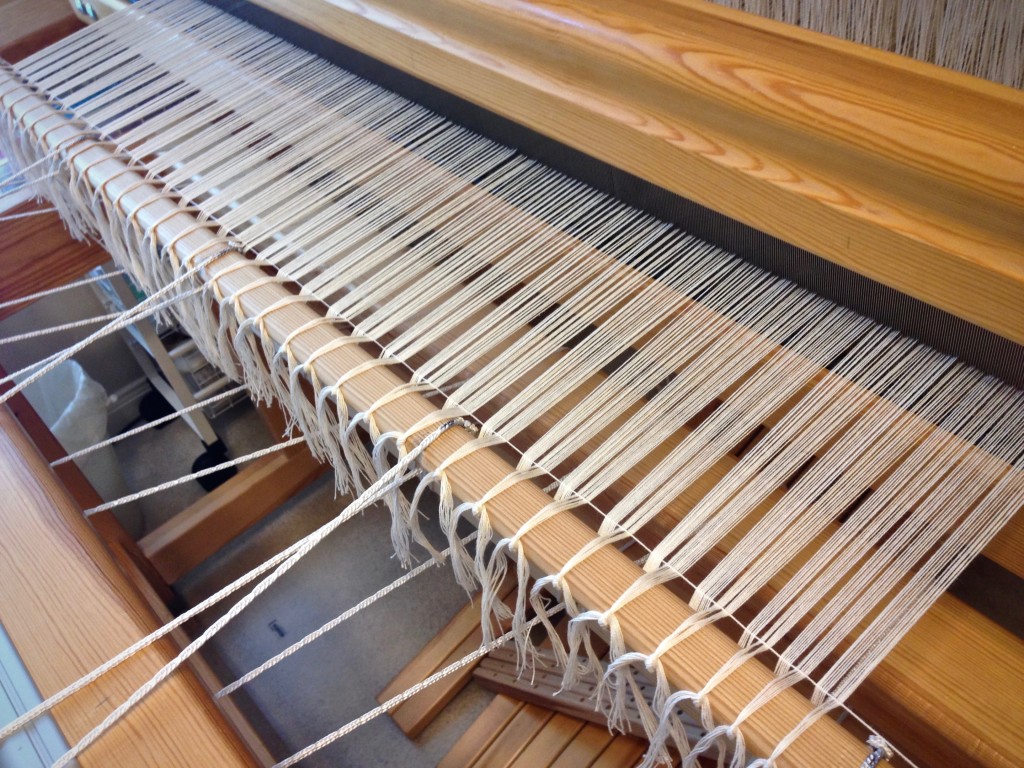 The ability to feel unevenness in warp tension is a learned practice. Being attentive is half the battle; and patience is the other half. Taking time on the front end reduces correction time after weaving has begun.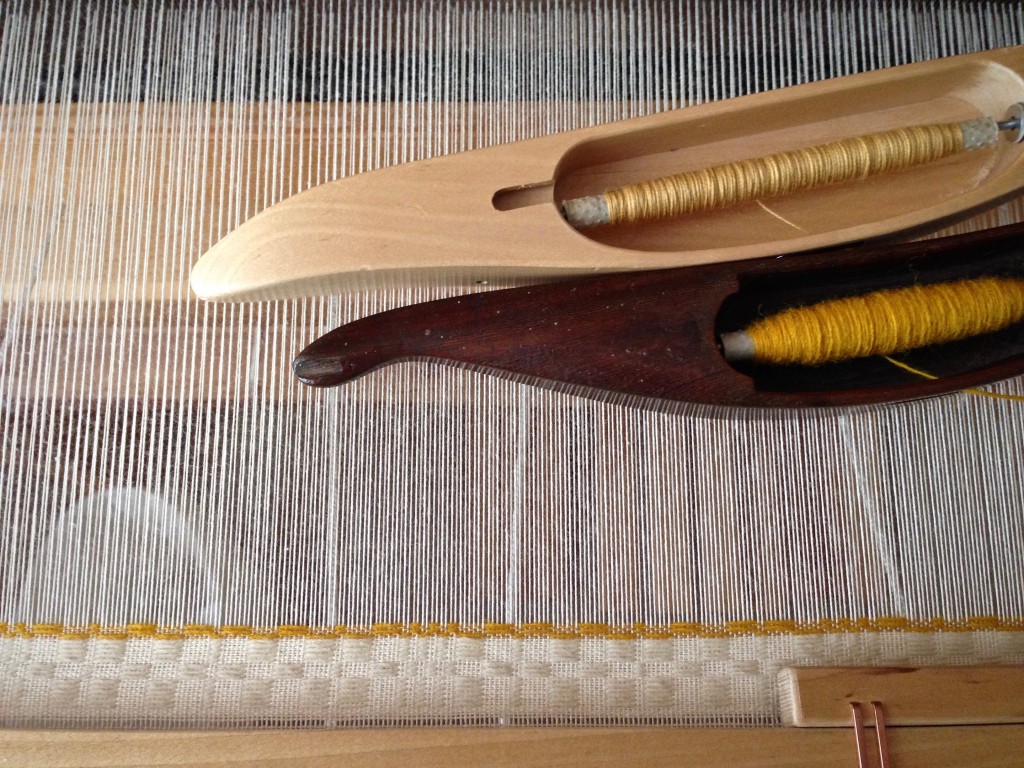 Skilled listening is a learned practice, too. Listening is more than hearing, isn't it? Pay attention to how you listen. It matters. It takes a gentle touch to listen with a heart of understanding. When we listen with an unbending heart, we only hear what we want to hear. Patience on the front end results in fewer corrections later.
May you hear and be heard.
Gently,
Karen