What would you do with nine colors of 16/2 cotton thread? Play with color, I hope! I have hand towels in mind, in a subtle three-shaft twill weave. I challenged myself to create a pleasing arrangement of stripes for the warp. Hmm, should I use a Fibonacci number sequence…or evenly-spaced stripes? Random color order…or planned color order? I came up with several possible color arrangements; each one is unique. You and I are colorful and unique, too.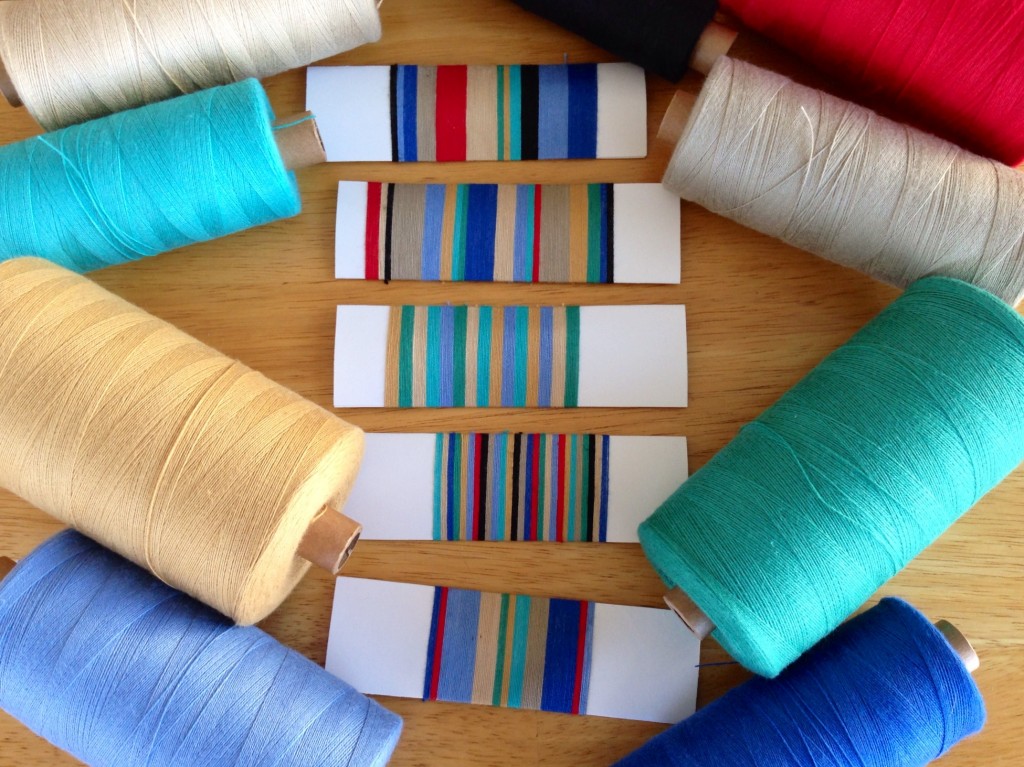 I love considering the options at the start of a project in order to have the best results in the end. Maybe our grand weaver is like that, too. "This person will be given a subtle arrangement of colors, evenly spaced; that person will have more intense colors, passionately vibrant. This other person will be given a large stroke of turquoise, because my world needs more turquoise."
The grand weaver has designed you with certain colors as a gift to you–for you to enjoy life. The way to take full advantage of that gift is by using your colors to serve others. First, receive the gift with open hands. And then, whenever possible, give your gift away.
Which of the five arrangements of stripes in the picture appeals to you the most? I'd love to hear your opinion in the comments! I am curious to see if the one I decided on receives any votes.
May you unwrap your gift.
Joyfully,
Karen