The black and white towels I made last year were a big hit, and I wanted a repeat of that. So, when I started planning this unbleached cotton towel warp several weeks ago, I fully intended to make the border stripes black. It would be a stunning effect. I even ordered the black thread. But this week when I put my tubes of cotton thread on the table, I ended up saying no to the black. Even though that's what I was sure I wanted. As a result, I don't have the striking black accent; but I do have the soothing charm of beige and brass. (Thank you for your wonderful input on the color combinations in Pretty Fine Threads! I loved hearing your thoughts.)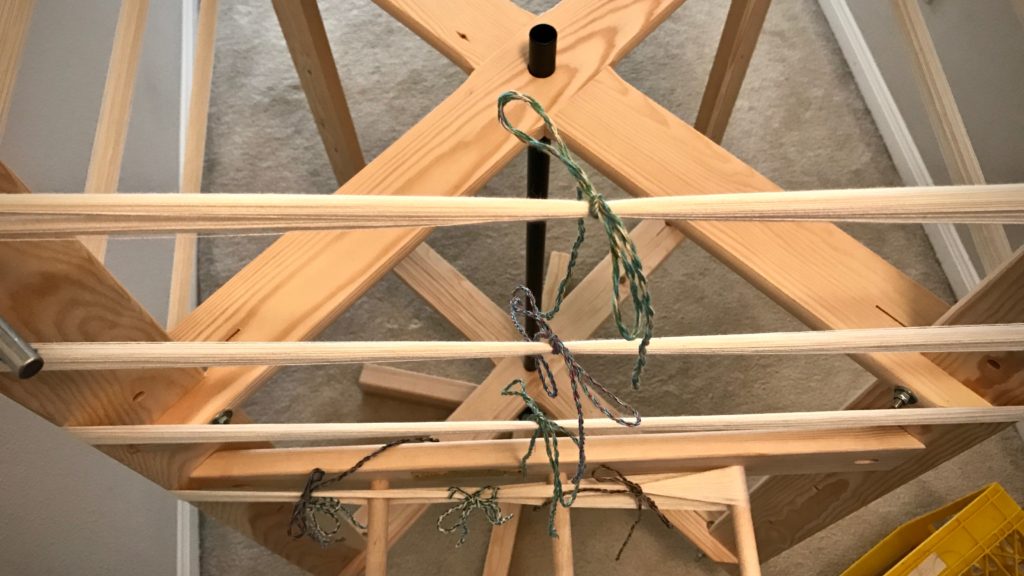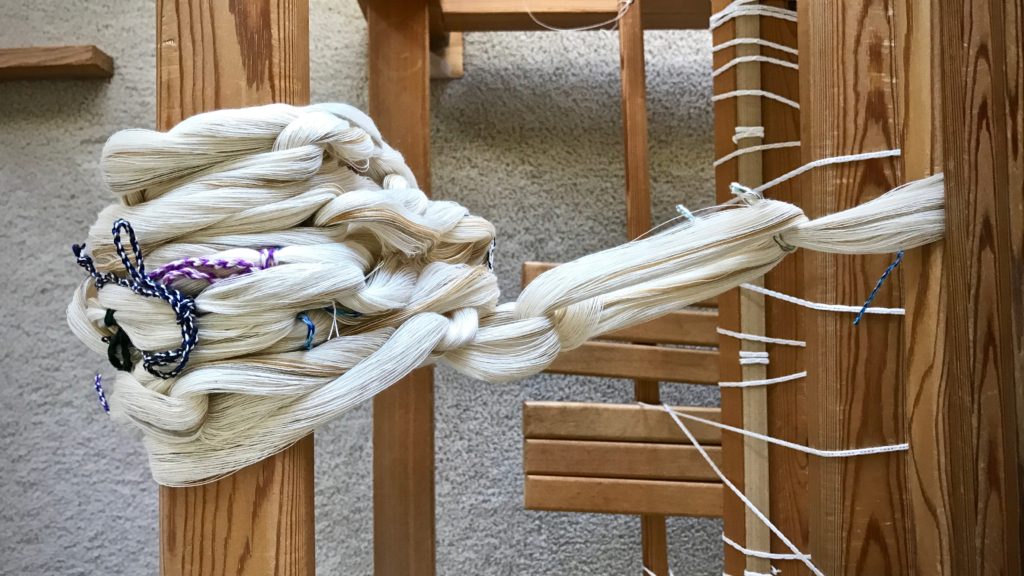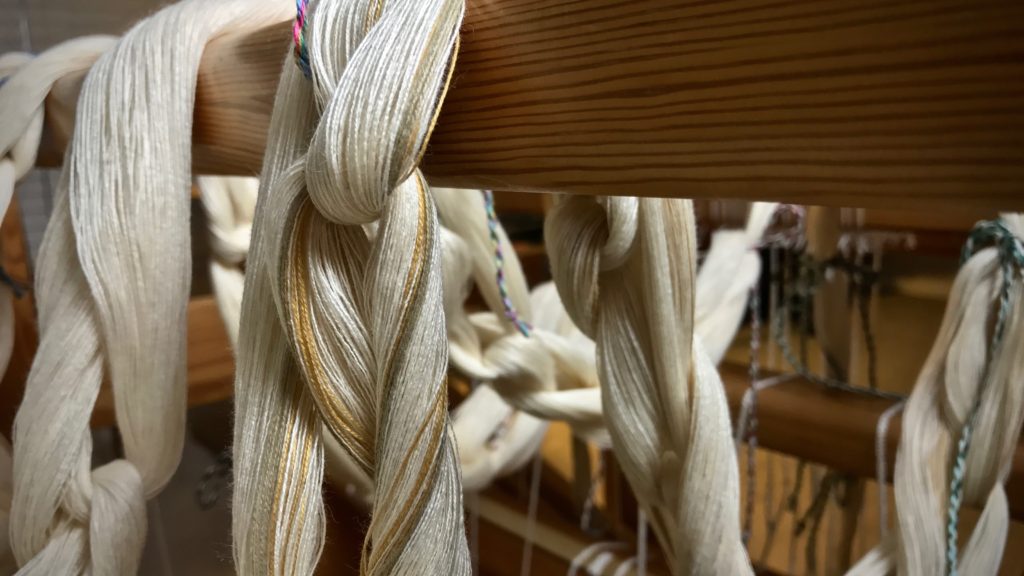 I want to have what I want. I want to do what I've planned. I don't like to tell myself no. But that's exactly what Christ asks of those who want to follow Him. Say no to yourself. He's not offering the easy way out. But when I let go of what I want, I come to find the gift of grace that has been prepared for me. And that's when I realize that my loss was actually my gain.
May you know when to say no.
All the best,
Karen